Ryan2949
Member since Aug 20, 2009

O+
Male / 31
Sudbury , Ontario
Block user
Recent

Sep 24, 2023 at 11:06
2 days

Sep 17, 2023 at 11:07
Sep 17, 2023

Selling
Sep 12, 2023 at 7:15
Sep 12, 2023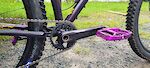 $120 CAD
Shimano M8100 crankset including 30 tooth chainring. Has no more than 30kms of use. 170mm length BB sold

Sep 9, 2023 at 4:42
Sep 9, 2023

Sep 9, 2023 at 4:38
Sep 9, 2023

Sep 8, 2023 at 2:23
Sep 8, 2023

Selling
Sep 8, 2023 at 2:22
Sep 8, 2023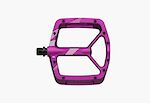 $100 CAD
Raceface Aeffect R Purple pedals. They have maybe 30kms on them. I parted the bike out and no longer need them.

Selling
Sep 8, 2023 at 2:20
Sep 8, 2023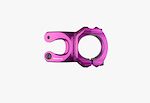 $80 CAD
Turbine R 40mm length, 35mm bar Purple colour. Price includes shipping in Canada.

Selling
Sep 8, 2023 at 2:19
Sep 8, 2023

Sep 5, 2023 at 8:30
Sep 5, 2023
Review: Scor 2030 - The Trail Bike You Didn't Know You Wanted
I agree. Really the only bike on the market like that is the 5010. Living on the east coast, the perfect bike for me would be a 120-130 travel mullet bike with a 64-65 degree head angle. 5010 is the only bike like it, bit it's hilariously expensive at $7000CAD with an NX build. They dropped the price.to $6300 this year bit thats still too much
Load more...