StumpyandhisBike
Member since Aug 24, 2011

Male / 40
Buffalo , New York
Block user
Recent

Nov 13, 2020 at 5:13
Nov 13, 2020

Selling
Nov 12, 2020 at 16:54
Nov 12, 2020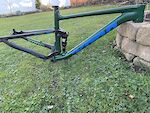 $900 USD
2017 Medium Kona Hei Hei aluminum front triangle painted and vinyl graphics to match carbon rear triangle. Rock Shox Monarch is in good condition. Has fresh frame bearings. Comes with rear axle, seat post clamp and Shimano bottom bracket.

Selling
Jul 9, 2020 at 5:33
Jul 9, 2020
$260 USD
MRP Raze 200mm x 57mm rear shock. Awesome shock that I had on my previous bike that I sold. I would swap between this and an air shock and the new owner only wanted the air shock. I owned it for two seasons and it was rebuilt before I got it. Shock still performed exceptionally well last I rode it. Comes with either a 400 or a 500 lbs spring or both if you want them. I might even have a 550 lbs spring if you need that too. I also have a 450 lbs Fox light spring for $50 extra.

Selling
Jul 9, 2020 at 5:19
Jul 9, 2020
$120 USD
Fox 36 lowers for 27.5 wheels. Boost sizing 15x110. There's are in excellent condition. I only rode them a few times before swapping them out.

Apr 27, 2020 at 7:14
Apr 27, 2020

Apr 19, 2020 at 10:04
Apr 19, 2020

Apr 6, 2020 at 11:27
Apr 6, 2020
Wednesday works fine for me, what time? There is a park and ride right off the Leroy exit. The messenger won't let me reply to our email chain.

Selling
Sep 1, 2019 at 17:13
Sep 1, 2019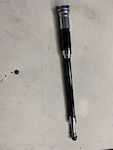 $25 USD
Factory FIT-4 damper from a 2016 Fox 34. This damper would be good for parts only. It has a broken rebound shaft.

Selling
Sep 1, 2019 at 16:37
Sep 1, 2019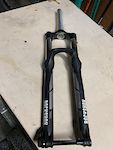 $90 USD
Rockshox Sektor Silver 27.5 140mm solo air off of a Kona Process 134. The axle spacing is 15x100. I otherwise don't know a whole lot about this fork. It was on my friend's bike and he's swapped it out along with some other work and I ended up with the fork. As far as I know it worked just fine but I have no idea when it was last serviced. Update: This fork is pretty beat. The damper is in need of a rebuild. It's quite sticky. The stanchions are lightly rusted. I would really rather not ship it.

Selling
Sep 1, 2019 at 13:58
Sep 1, 2019
Load more...