Woodbridge2
Member since May 16, 2014

Male / 24
Springfield , Missouri
Life's a mountain, shred it!!
Block user
Recent

Selling
Aug 20, 2021 at 17:08
Aug 20, 2021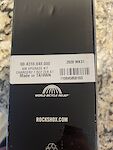 $300 USD
I ordered a new fork 3 months ago and it never showed up, so I ordered this damper. Well the fork and the damper both showed up this week, so I'm selling the damper. This damper will turn a ZEB R, Select, Select+ into and Ultimate. These are out of stock pretty much everywhere online and retail price is $330, box is unopened. Price is firm, I'll return it if it doesn't sell. Buyer pays shipping. Rockshox ZEB Ultimate Charger 2.1 RC2 A1 damper Part# 00.4318.048.000

Aug 20, 2021 at 16:58
Aug 20, 2021

Selling
Aug 16, 2021 at 18:08
Aug 16, 2021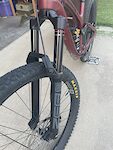 $600 USD
Bought new in January when nothing else was available, have put under 100 miles on it. Fork is set to a 160mm but have the stock 180mm to go with it. The Stanchions are spotless. Lowers have some scratches, I pictured all of the spots on the lowers. There is a spot on both sides of the wheel arch where the stock RS fender/zip tie dug into the paint. It doesn't affect the structural(ness) of the fork or anything (pictured). Purely cosmetic, it's hidden completely with a fender. Still have all of the original manuals and bags of junk that come with new forks. - 2021 Rockshox ZEB Select 29" * 44 mm offset* - 38 mm stanchions - 7.5" steerer - Rebound, Compression - 160mm travel - steerer is threaded for a OneUp tool. (I can install a star-nut if you would like) I also have a brand-new, unopened Zeb Ultimate damper for sale as well.

Selling
Jul 16, 2021 at 20:01
Jul 16, 2021

Selling
Jul 14, 2021 at 18:44
Jul 14, 2021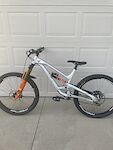 $4000 USD
2019 YT Capra Limited 27.5 - 180/180 **Frame is dual crown rated** YT made 400 limited frames for the 10th anniversary, 200 for North America and this frame is number 20. Bike is in really good shape as a whole, no cracks, dents or holes. Doesn't get ridden much, I spend too much time on my 29er… Also selling to buy 29er DH bike… lower chainstay has 1 ride on it. BB, headset, Dropper also have only 1 ride on them. The fork was serviced today (7/14/2021). 2019 Capra Limited 27.5 #20 - 2018 Fox 36 Factory/Orange RC2 (currently set at 170mm, but will go to 180). Syncros bolt on fender. Serviced 7/14/2021. - 2019 Fox DHX2 Kashima 250x70. LSR, LSC, HSR, HSC. Have a 350 SLS in orange and 400 steel in black. Damper works great. - Shimano XTR Drivetrain and cranks. No pedals. - Shimano XT brakes w/ Ice-tech rotors - Stans Flow rims w/ Hope Pro 4 hubs. red/black - OneUp 180mm dropper w/ PNW Loam Lever. Only 1 ride. - Renthal bars and stem - Cane creek 40 headset. Only 1 ride. - Shimano XTR BB. Only 1 ride. $4000 buyer pays shipping

Jul 14, 2021 at 18:36
Jul 14, 2021

Selling
Jun 14, 2021 at 16:00
Jun 14, 2021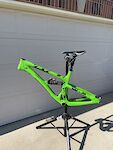 $1200 USD
2015 Yeti SB6C - Medium - Lime Green. Both Cane Creek Double barrel shocks are included at asking price. Frame is not pretty, has seen some rough riding. I tried to cover the condition in the pictures, please look at all pictures and read add, before massaging me. There are no cracks, no fractures. Frame is structurally sound, but not easy in the eyes. Included: - KS Lev dropper. Has streaks on shaft, needs a cable, but does work. - Cane Creek Double Barrel coil 450x2.5 spring - Cane Creek Double Barrel Air CS (damper is blown, needs a rebuild) - Cane Creek 40 headset and new bottom cup - SDG Duster seat - Grease gun for the Infinity Link $1200 buyer pays shipping Will sell cheaper if I don't have to ship it

Jun 14, 2021 at 15:33
Jun 14, 2021

Jun 5, 2021 at 20:43
Jun 5, 2021

Selling
Jun 5, 2021 at 20:42
Jun 5, 2021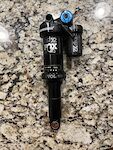 $175 USD
Shock is a 2018 off of a Transition Sentinel. The shock was originally a 65mm stroke, but has 5mm spacer and a 2.5mm spacer, to lower the stroke to 57.5mm. The spacers can be removed if you wanted to make the stroke longer. I had the shock rebuilt by Trail Labs in February of 2021, I've put about 100 miles on it since I rebuilt it. I replaced it with a super deluxe ult. $175 buyer pays shipping
Load more...
Featured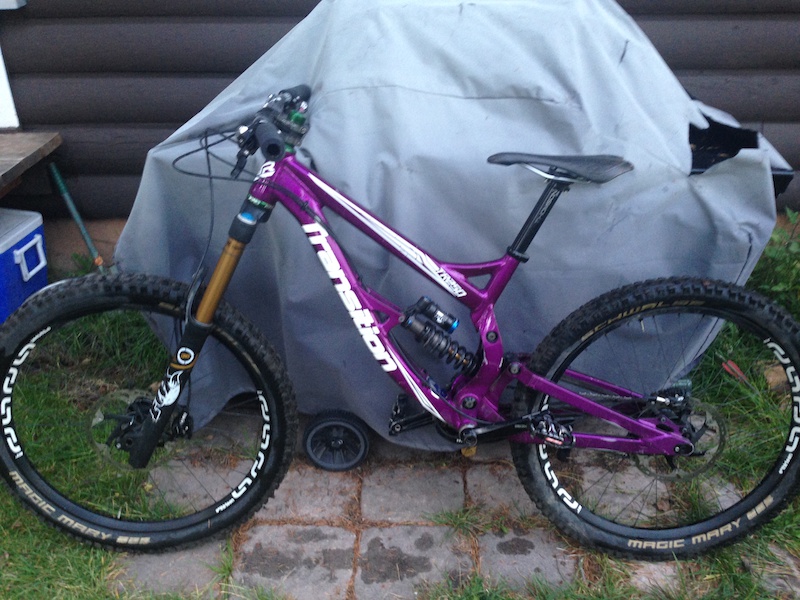 Photo by baclose