bikerdodd
Member since Nov 11, 2008

Male / 34
Tucson , Arizona
Block user
Recent

May 8, 2020 at 13:31
May 8, 2020

Selling
May 8, 2020 at 13:26
May 8, 2020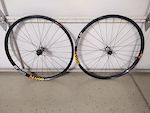 $325 USD
Wheels are in great shape, were taken off the bike about a year ago and have about 6-7 months of riding on them and they are already set up tubeless. They are really stiff and seemed like they could handle just about anything. 30mm internal, 35mm external, 6 bolt disc, straight pull spokes and the DT ratchet drive with an XD driver body.

May 1, 2020 at 11:30
May 1, 2020

May 1, 2020 at 10:52
May 1, 2020

Selling
May 1, 2020 at 10:49
May 1, 2020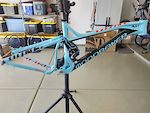 $850 USD
The frame is in great shape and was only ridden for about a year and it's been sitting ever since. When I first got the frame I didnt put any downtube protection on it so it has some rock chips but that's about it, I tried to show it in the pics as much as possible. Comes with headset, rear axle, 30mm stem, and fox dpx shock. It's a threaded bb and has a 12x148 rear hub spacing, 31.6 seatpost. I had a 150 dropper on it and it fit just fine, no clearance issues in the seat tube. I also had a fox dhx2 coil on it, worked perfectly, but it was a little tight on clearance. I don't think a larger than SLS diameter spring would fit. I also have the eagle gx drivetrain off it too if interested; shifter/derailleur, cassette, crank. The link I posted below is for the geometry. The best way I can describe how the bike rides is impressive. I've used it for everything from all day trail rides, a 35 mile xc race to dh races at bootleg canyon. This is definitely a can do everything bike. It's so much better than anything I've ridden before. https://geometrygeeks.bike/bike/mondraker-dune-2018/

Feb 17, 2020 at 9:37
Feb 17, 2020
Results: Mob n Mojave Downhill 2020
The whole weekend was screwed up. Timing got messed up Saturday and those of us who races the Enduro are still waiting on results. Wouldn't be surprised if it was still messed up Sunday. Sorry downhill Mike, but the way this bootleg event is ran just keeps getting worse Evey year.

Oct 30, 2019 at 12:55
Oct 30, 2019

Selling
Oct 30, 2019 at 12:52
Oct 30, 2019

Selling
Oct 30, 2019 at 12:49
Oct 30, 2019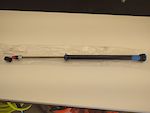 $250 USD
It has about 7-8 months of use on it and it will work in up to 27.5 x 180mm and 29 x 170 forks. I also have a new crush washer for the lower jam nut.

Selling
Oct 30, 2019 at 12:46
Oct 30, 2019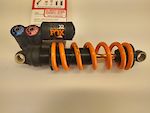 $325 USD
Shock and one spring, I have 400# and 450# sls springs. If you would like the shock and 2 springs I will sell for $400 as a package. The shock has been rebuilt mid-summer and was filled with Maxima Plush 10wt oil. This thing is super smooth and has a custom tune, see the tune ID in the picture for more information
Load more...