cleangetaway
Member since Jan 1, 2000

Male / 41
Squamish , British Columbia
Squamish BC - there is nowhere else like it.
Block user
Recent

Jun 15, 2022 at 21:13
Jun 15, 2022

Selling
Apr 15, 2022 at 9:27
Apr 15, 2022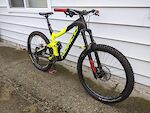 $2999 CAD
I have held off on this for a while but I have to come to terms with the fact that I need to let her go. We had a kid a couple years back and surprise surprise, I don't get much time to ride anymore. Bike was serviced and a new drivetrain installed last year, and then it sat in the storage room ever since. Bikes in great shape, the frame has high-wear locations 3m taped, shows some knicks, chips and scrapes on chain/seat stays as you might expect. There are a couple of scratches in the seat tube that are not integrity concerns (see picture). The fork stanchions are also in great condition. Originally the C3 spec on the C1 Livery (to get an XL frame). It's been slowly upgraded from stock over time with new parts for cockpit, drivetrain, suspension, rear wheel. Yari fork - CSU warranty replaced New rotors (Front to 203) Race Face Atlas bar, stem, grips (bars cut to 760) Race Face Atlas pedals Race Face Turbine dropper post (serviced last year) Aftermarket pivot hardware to replace the crappy stock stuff New bottom bracket RockShox Monarch Plus RC3 rear shock - basically new (upgraded by choice but never even got it dialed in. The OEM Fox Shock is still functional and you can have it as well, won't fit any of our other bikes) One up Switch 28t oval chainring (new) Shimano 11-46 11spd cassette (new) Shimano XT shifter, fresh cable, XT rear derailleur (1 season) Rear wheel - DTSwiss 350 hub & M502 rim running tubeless (one season) Magic Mary & Minion DHR II tires in excellent shape Lots of front pads left, rears 50%, can give the brakes a bleed before pickup to make sure they're ready to ride. I have a set of XT brakes (used) that I intended to install but never got around to that I can include as well. Also have a OneUp V2 Dropper 150mm that was never installed can include in sale for $250

Mar 13, 2022 at 15:31
Mar 13, 2022

Selling
Mar 13, 2022 at 15:30
Mar 13, 2022

May 16, 2020 at 12:56
May 16, 2020

Selling
May 16, 2020 at 12:56
May 16, 2020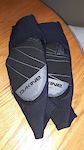 $40 CAD
Worn a few times, they fit well in the store but after a few rides they've stretched a little and now they slide off my scrawny arms. Washed, non-stinky, pretty much as new.

Selling
May 16, 2020 at 12:54
May 16, 2020
$350 CAD
As new Nodal Ninja 4 with RD-16 II rotating head and nadir adapter. Comes with all pieces and compact soft carry case. Used on a hand full of occasions, it's in brilliant condition and allows excellent control over single and multi-row panorama's and virtual tour image-making. I'm not finding the time to use it any more, so someone else may as well. This model was replaced by the NN6 that is pretty similar and retails for almost $500+tax. $350.

Feb 6, 2020 at 23:17
Feb 6, 2020

Apr 6, 2019 at 12:28
Apr 6, 2019

Apr 1, 2019 at 22:48
Apr 1, 2019
Load more...
Featured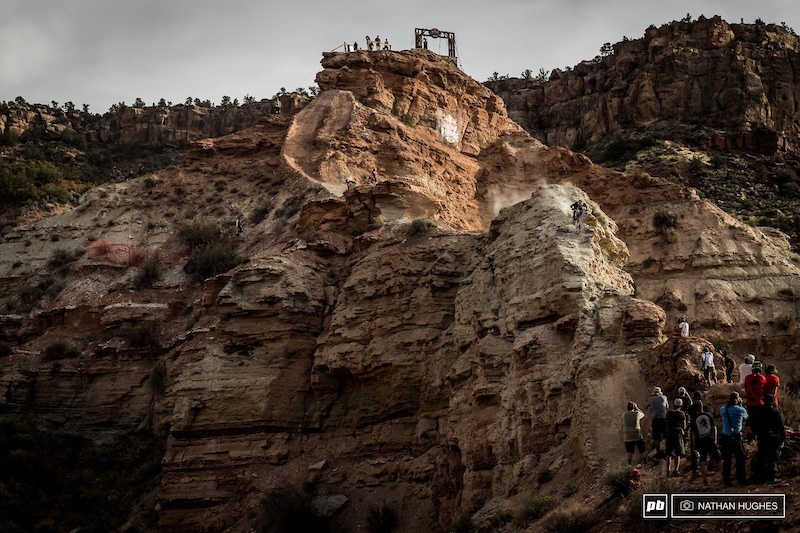 Photo by nathanhughes