crustin
Member since Aug 3, 2016

Outside+
Male / 41
Beacon , New York
Block user
Recent

Selling
Nov 30, 2021 at 12:12
Nov 30, 2021
$35 USD
I got these Skora hiking/work-out pants for cold weather riding. They work well, but they're too short for me (I'm 6'4"). The inseam is about 31" on them. Two of them are uninsulated and one of the blue ones is fleece down past the knee. They have ankle zips that allow you to put on and take off your knee pads with the pants on. If you want some cheap fall/winter riding pants, these are them. Price is for all three pairs. Add $5 for shipping. https://skorarunning.com/products/flex-pant?variant=32725263220818

Selling
Nov 28, 2021 at 6:43
Nov 28, 2021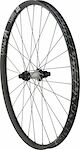 $375 USD
Brand new never mounted. DT Swiss 27.5 M1700 rear wheel 30mm internal width 350 hub w/ ratchet drive, 36t XD freehub Centerlock Can ship at buyer's expense ($15-30) Paypal or venmo

Selling
Nov 26, 2021 at 10:25
Nov 26, 2021

Selling
Nov 22, 2021 at 10:05
Nov 22, 2021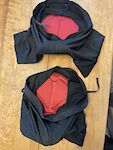 $20 USD
Got some Leatt pants that surprisingly came with liners. I never wear a chamois, so looking to pass these on. They have Coolmax Invista padding. Seems medium thick. I tried them on with underwear to see how they fit for this ad. The XL (SOLD) fits like a smallish large and the XXL fits like a smallish XL. Yes, they run very small. $20 each. Add $5 to ship.

Selling
Nov 22, 2021 at 6:25
Nov 22, 2021
$90 USD
Brand new, never mounted Shimano M8120 rear derailleur. This is meant for the 10-45t cassette. Great for getting a little more clearance off the ground. Can ship for an extra $10.

Selling
Nov 21, 2021 at 14:08
Nov 21, 2021
$125 USD
Boost wheel with xd driver. Had this around for a spare, but now I run Shimano so this won't work with my drivetrain. Low miles, but I did nail a rock that left a little dent. Holds air fine with a tubeless setup. Noticed a few spokes are loose, but a few minutes with a spoke wrench and it'll be good to go. These go for $350 new. I have some tires (mostly minions) that I could throw on there, as well as a 200mm sram rotor for an additional cost. Can ship at buyer's expense, but prefer local pickup around Beacon or NYC. 35mm Outer Rim Width 31mm Inner Rim Width 28 Wheelsmith DB14 Spokes/alloy nipples 148x12 Boost Rear Hub Spacing 515g Rim Weight 983g Rear Wheel Weight

Selling
Nov 19, 2021 at 13:57
Nov 19, 2021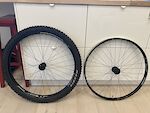 $400 USD
Just used for a month before switching to another wheelset. Rear wheel has a brand new microspline durasync freehub. No dents and they're true. A couple small scratches and scuffs. Can include the Assegai (came off another bike, so it's more used than the wheels) on the front for another $25. The front has Rockshox torque caps installed now, but I can switch those out for standard caps. I also have Sram rotors I can include for an additional charge. Prefer local pickup in the NYC or Hudson Valley area, but can ship them at buyer's expense.

Nov 18, 2021 at 8:48
Nov 18, 2021

Nov 18, 2021 at 8:39
Nov 18, 2021

Nov 14, 2021 at 14:16
Nov 14, 2021
Load more...