dannyhuber
Member since Feb 13, 2012

O+
Male / 26
Knoxville , Tennessee
Knoxville, TN.
Block user
Recent

Aug 27, 2022 at 7:32
Aug 27, 2022

Selling
Aug 27, 2022 at 7:32
Aug 27, 2022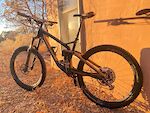 $2250 USD
Mechanic-maintained 2018 Devinci Spartan located in Knoxville. Bike was ridden only 3 times in the past 6 months due to a knee injury. The frame is in good condition with scratching from 3 years of riding. Frame condition is pictured. Frame protection has always been installed on top tube, down tube, and chainstay. Lyrik RC fork has a ramp control cartridge installed, additionally the damper + air spring has been fully rebuilt as of August 2021. Rockshox rear shock was rebuilt last winter and only has about 8 rides on it. Formula Cura 4-piston brakes are recently bled. Bottom bracket was replaced in winter of 2020. This bike also has a brand new 2021 Industry Nine Enduro S wheelset with hydra hubs. This bike is stock except for the following components listed below. Here is a link to the Devinci bike archive to see the stock components list: http://2018.devinci.com/bikes/bike_1142_scategory_219 175mm Fox Transfer Dropper Post Fork Upgrade: MRP ramp control cartridge Wheels: 2021 Industry Nine Enduro S + Hydra hubs Brakes: 2020 Formula Cura 4 Brakes + 180 mm Shimano IceTech Rotors Handlebar: Spank Vibracore 800 mm Tires: F Schwalbe Magic Mary SuperGravity Soft 80% tread, R Schwalbe Hans Dampf medium compound 60% tread (both tubeless) Bike is located in Knoxville, TN. Bike is in great condition, however it does have cosmetic scratching from a lot of riding. I would also recommend the purchase of a new GX derailleur as the springs in this one are getting worn out (it's the original derailleur from 2018). Trying to price accordingly, a great first enduro bike for a new rider at a reasonable price. Bike will not ship with pedals. Willing to ship via bike flights or Fedex ground anywhere in the USA at buyers expense. Will only accept paypal with buyer protection, or cashapp if purchased in-person in Knoxville. Willing to drive ~2 hours outside of Knoxville for a meet. Cash is preferred and open to offers! Thanks for interest and feel free to text or DM me with any questions.

Feb 10, 2022 at 9:08
Feb 10, 2022

Jan 4, 2022 at 8:25
Jan 4, 2022

Dec 12, 2021 at 17:59
Dec 12, 2021

Selling
Dec 12, 2021 at 17:54
Dec 12, 2021

Jun 10, 2021 at 19:22
Jun 10, 2021

Selling
Jun 10, 2021 at 19:20
Jun 10, 2021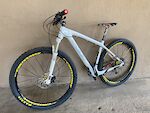 $1200 USD
Felt Nine 3 Bike 2014 Cross Country Wheel Size: 29" Carbon Fiber Fork:RockShox Recon Gold, Solo Air, PushLoc Remote Lockout, Adjustable Rebound, Magnesium Lowers, Tapered Aluminum Steerer, 15mm Maxle, Post Style Disc Mount Fork Travel: 100mm Wheels/Hub: Mavic Crossmax SSC Carbon Can include many original parts: Felt seatpost, handlebars, seat, grips, bottle bracket.

Selling
Jun 10, 2021 at 16:46
Jun 10, 2021
$3550 USD
Kona Process 134 DL, bought new mid April this year, has 5 rides on it. There is a small dent in the rear wheel, it holds true perfectly fine and still holds tubeless. Bone stock except for a Burgtec 30mm riser bar, can include original. Below is a link to the full bike specifications on Kona's website: https://konaworld.com/process_134_dl_275.cfm Please message me if you'd like anymore information.

Jun 8, 2021 at 11:24
Jun 8, 2021
Load more...
Featured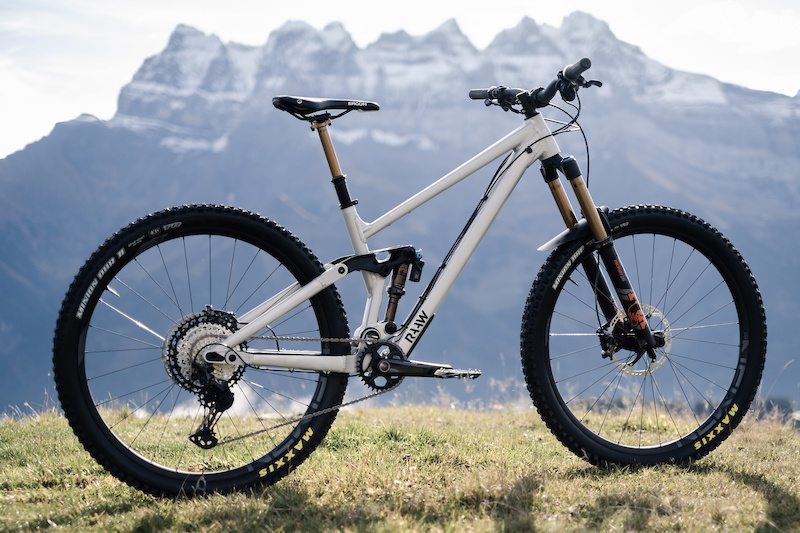 Photo by RAAWMountainBikes