davecheng
Member since May 2, 2012

O+
Male
Whistler , British Columbia
Block user
Recent

May 28, 2023 at 15:55
May 28, 2023

Selling
Sep 1, 2021 at 7:55
Sep 1, 2021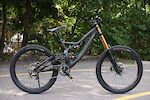 $1500 CAD
Original owner. This bike is dialled, with substantial upgrades, including: — 2014 Fox 40 Float 26 Factory RC2 fork — Cane Creek DB Coil shock w/ 300 and 400 lbs springs — Shimano Saint brakes, shifter, and derailleur — Renthal bar and stem — Stans Flow EX rims w/ Hope Pro 2 Evo hubs — Chromag Lynx DT saddle and Scarab pedals This has been my bike park companion for many seasons since I bought it new in 2014. It has been regularly maintained and is in good working order. The last time it saw dirt was September 2018, and it has been sitting unused ever since. *IMPORTANT: FULL DISCLOSURE* There is unfortunately a small crack in the top tube from impact with a fork bumper sustained in 2015. (Lesson: Don't use ODI lock-on bumpers. They have no give compared to the Fox bumpers.) I've used the bike for three more summer seasons in Whistler (2016 to 2018) without any visible changes to the area. I'm a light rider at 64 kg, but the bike sees its fair share of big senders and chunk. The crack appears in a heavily reinforced area where the top tube and head tube meet. It is not through the clear coat, and though you can slightly feel it, you cannot hook a fingernail on it. Performing a "tap test" with the surrounding area yields no significant change in the sound. See the last 3 photos in the album for close-up details. I recognize that any sort of crack on a carbon frame is a dodgy affair. Unfortunately, I cannot provide any sort of guarantee that the frame will continue to hold up under you. But for what it's worth, I trusted it enough to ride through another 100+ days in the Whistler bike park over subsequent years. I'm selling because I no longer have room to keep an occasional-use park sled around. I would continue to hold onto it, but I have to be realistic with the lack of storage space in my small apartment. Price is $1500, which I feel is fair given its condition and risk involved. Reasonable offers will be considered. Located in midtown Toronto for local pickup.

Selling
Sep 1, 2021 at 6:45
Sep 1, 2021

Aug 25, 2020 at 16:42
Aug 25, 2020

Aug 20, 2020 at 22:59
Aug 20, 2020

Aug 10, 2020 at 16:10
Aug 10, 2020

Aug 10, 2020 at 7:59
Aug 10, 2020

Aug 6, 2020 at 15:51
Aug 6, 2020

Jul 30, 2020 at 17:19
Jul 30, 2020

Jul 28, 2020 at 14:10
Jul 28, 2020
Load more...
Featured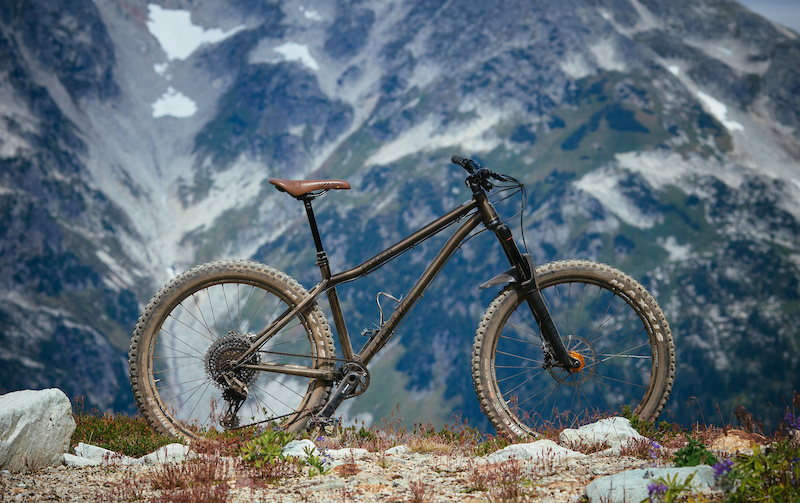 Photo by davecheng