Has the season started already? Over recent years, the South American Urban DH race season has flourished and is now a full fledged start to the riding season for many World Cup stars. Last week, tons of riders were in Santos Brazil for the epic stair race, this week we are in Valparaiso, Chile for the 9th installment of the Valparaiso Cerro Abajo.The race here can be explained in one word. Sketchy. From the dogs on course, to the insane fans, to the multitude of uneven stairs with absolutely no flow, Valpo aims to please. The features are large and the ground is slick cobblestones for much of the track. It makes for great spectating, and 10 000 rabid fans filled the streets last year to watch.
Victor Herresman, event promoter, explains below
:
It used to be that the stunts here were built with piles and piles of wood. Unfortunately that meant a lot of repairs, and a lot of Chilean home depot runs every year. Last year a few jumps moved to steel for durability. This year, they are all welded steel frames thanks to the welders at Oxford bikes. Here the first few piles of decking is piled high.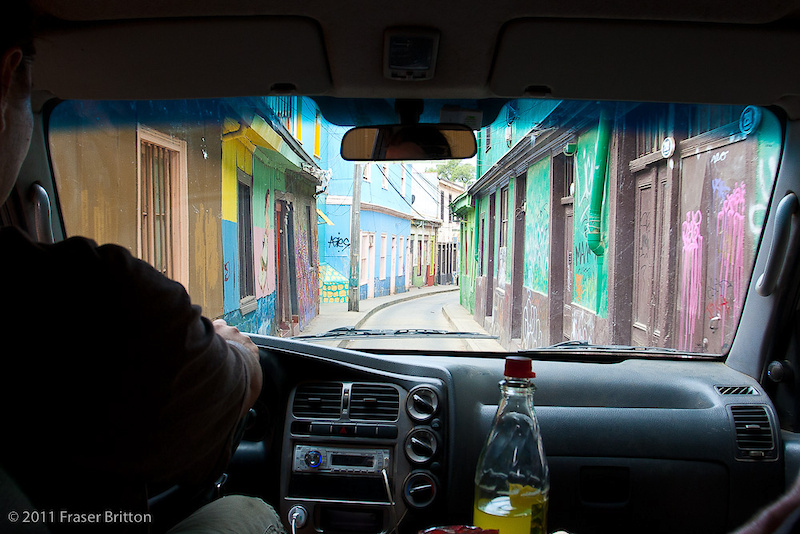 The streets in Valparaiso can be very, very narrow. Just take a look at the one we have to drive along to get to our hotel. It fits exactly, one car.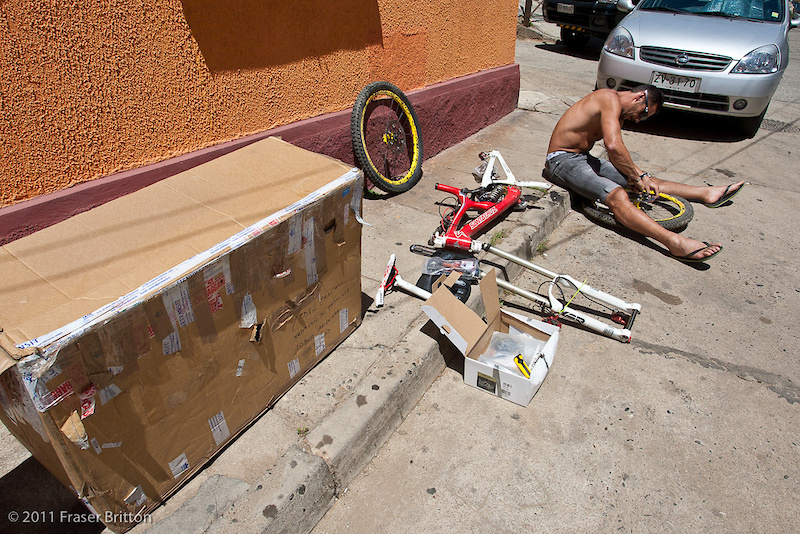 Cedric Gracia is a rockstar down here. He has the unmatched personality and talent that the South American fans love. Wherever he goes, he is mobbed. Today, he managed to find a quiet spot next to our hotel to assemble his bike, sans mechanic. Kevin Joly, his normal wrench, had to stay home this week, so Cedric is spinning his own wrenches. It took him 5 tries and 20 minutes to get his chain installed. Note to self: do not let Cedric work on my bike.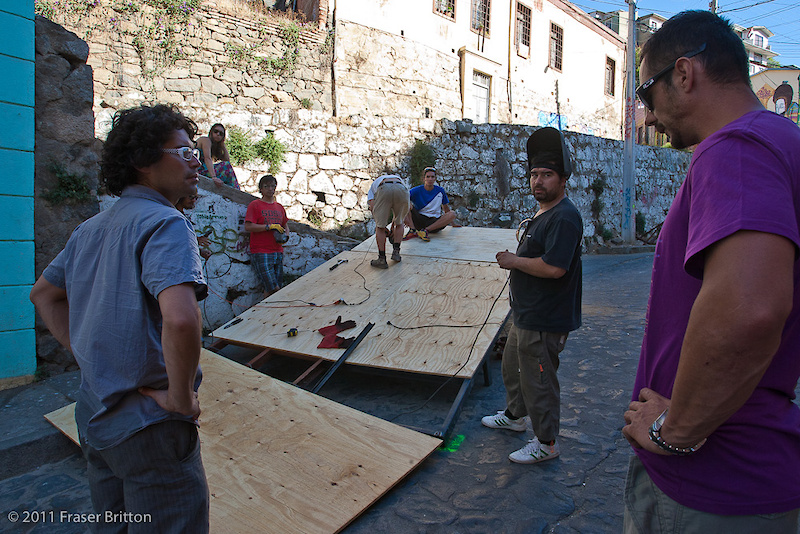 Some of the jumps here are massive. This road gap stepdown gets the finishing touches put to it while CG and Victor look on.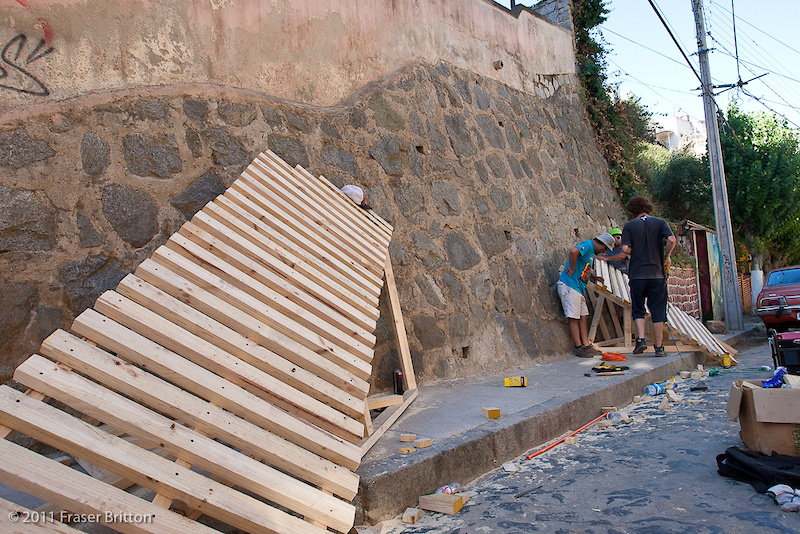 This picture is self explanatory enough, WTF!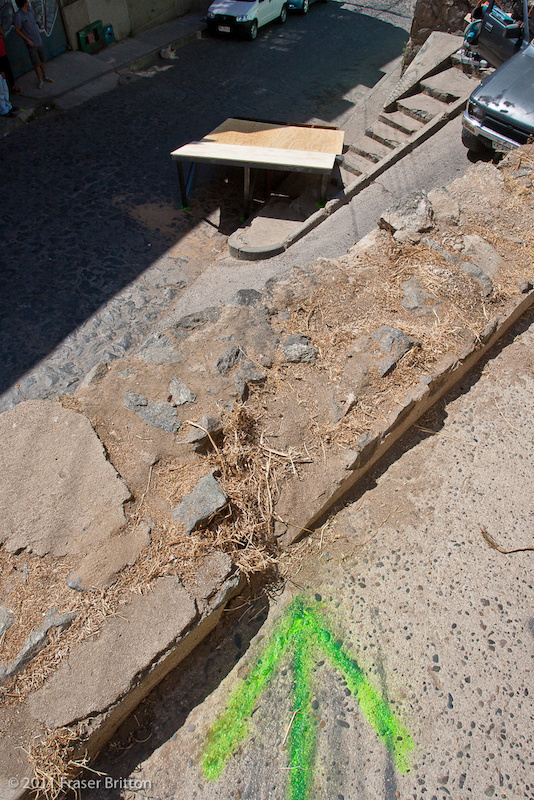 ... and this is what that gap looks like as you roll into it blind, in a left hand corner. Much Excite. I like.
Stay tuned for more coverage tomorrow as the course starts to come together and the features get some "testing" when Cedric Guinea pigs them.