kfarm
Member since Sep 23, 2012

Male / 29
Colorado Springs , Colorado
Block user
Recent

Dec 19, 2019 at 19:21
Dec 19, 2019

Selling
Dec 19, 2019 at 18:59
Dec 19, 2019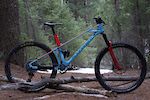 $4250 USD
You might think "no way I need an XL Mondraker", which is what I used to think (I'm 6'3"). I Rode a Large for a bit, but as soon as I hopped on an XL everything clicked. I never liked XL frames from other brands, so I've always ridden a Large, but with Forward Geometry it just works, the bike feels incredibly balanced. I haven't been able to ride for close to a year, so this bike has very little time on it. Everything (except broken saddle) is in excellent condition. Upgrades: Complete frame wrapped in Suntek self-healing PPF, so the paint is in like-new condition. Monarch rear shock (makes the bike much more lively than the coil that came on the bike) Lyrik Fork absoluteBLACK Oval Chainring - 32t Direct Mount (if you haven't tried oval, I highly suggest giving it a shot). ODI Rogue Grips Current saddle is cracked, so you'll want to source your own

Selling
Aug 23, 2018 at 21:20
Aug 23, 2018
$150 USD
2017 Rockshox Reverb Stealth. 30.9mm clamp diameter, 170mm travel / stroke. I just bled the line and it moves up and down very smoothly and freely. Post is in excellent condition. I am the only owner. There is about 2mm of "squish" when you put weight on the post. You don't even notice it when you ride, most Reverbs have this. Make me an offer, I no longer need this as all of my mtbs are 31.6mm.

Selling
Aug 23, 2018 at 21:18
Aug 23, 2018

Selling
Aug 6, 2018 at 7:27
Aug 6, 2018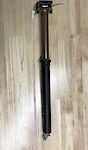 $300 USD
BRAND NEW 2018 Fox Transfer, Factory Kashima Coat. - 150mm Drop - Factory Kashima Coat - Comes it Fox dropper lever and cable, can include some housing if you need it - 31.6 clamp diameter Although it's brand new, you can see on the collar there's one small spot where the anodizing almost seems to have rubbed off. Not very noticeable in person, I didn't notice it until taking the pictures. Please measure your frame to make sure this will fit! I will not accept any returns due to fitment issues. Shipping in the US is FREE. Buyer pays shipping to Canada (I get decent rates through my work)

Aug 6, 2018 at 7:22
Aug 6, 2018

Selling
Aug 6, 2018 at 7:06
Aug 6, 2018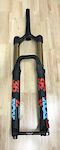 $800 USD
Fox Factory 36 Fit GRIP2 Damper - The fork has now been ridden on (no scratches at all), price reduced! - 160mm Travel - BOOST - 110x15mm - All-New 4-way adjust Fit Grip 2 Damper - FLOAT EVOL air spring - 29" or 27.5+ wheels - 44mm offset - Steer Tube length is about 21cm (plenty long for even an XL frame (which this came off of). ***If you don't like the red/blue decals, I should be able to get the stock Orange and Silver decals FREE SHIPPING in the US. If shipping to Canada, buyer pays shipping (I get decent rates from my work, so shouldn't be too bad).

Aug 6, 2018 at 6:58
Aug 6, 2018

Jul 27, 2016 at 21:21
Jul 27, 2016

Jun 16, 2015 at 13:59
Jun 16, 2015
Turn Up the Volume: RockShox Suspension Tuning Clinic
perfectly said, @dingus. @wicol, you are correct. It changes the consistency of the fluid when it is overheated. Just like hydraulic brakes, when the fluid reaches its boiling point, the tiny air bubbles expand into large air bubbles. Also, when a fluid reaches its boiling point and cools back down, it now has broken down some of the fluid, and will reach its boiling point even easier the next time... and the cycle continues.
Load more...