kungfupanda
Member since Aug 26, 2001

Male / 41
Sandpoint , Idaho
Block user
Recent

May 13, 2022 at 8:15
May 13, 2022

Apr 24, 2022 at 20:32
Apr 24, 2022

Apr 15, 2022 at 21:03
Apr 15, 2022

Apr 14, 2022 at 10:36
Apr 14, 2022

Apr 8, 2022 at 19:48
Apr 8, 2022

Mar 16, 2022 at 18:17
Mar 16, 2022

Selling
Feb 12, 2022 at 20:20
Feb 12, 2022

Feb 2, 2022 at 10:50
Feb 2, 2022

Selling
Feb 2, 2022 at 10:49
Feb 2, 2022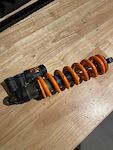 $375 USD
In good shape. I had this is a spare in case my air shock died, but that hasn't happened. This has been sitting in my garage for almost 2 years. Spring cleaning and it needs to go. Comes with both coils. $375 shipped within the US.

Selling
Feb 2, 2022 at 10:38
Feb 2, 2022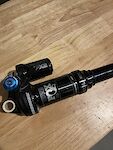 $300 USD
Excellent condition! This came on my '21 Forbidden Druid. I did ride it for a few rides while I waited on a backordered Push 11.6. Probably a grand total of 50 miles on it. $300 shipped within the US.
Load more...