It's been over a year since Joey Gough asked whether I would be interested in making an edit involving a trio of female racers. She went on to say that although they all specialised in different disciplines, they really enjoy shredding trails together. I was certain that Joey would be a great subject, but when she mentioned Katy Curd and Manon Carpenter, I knew it was about to get interesting.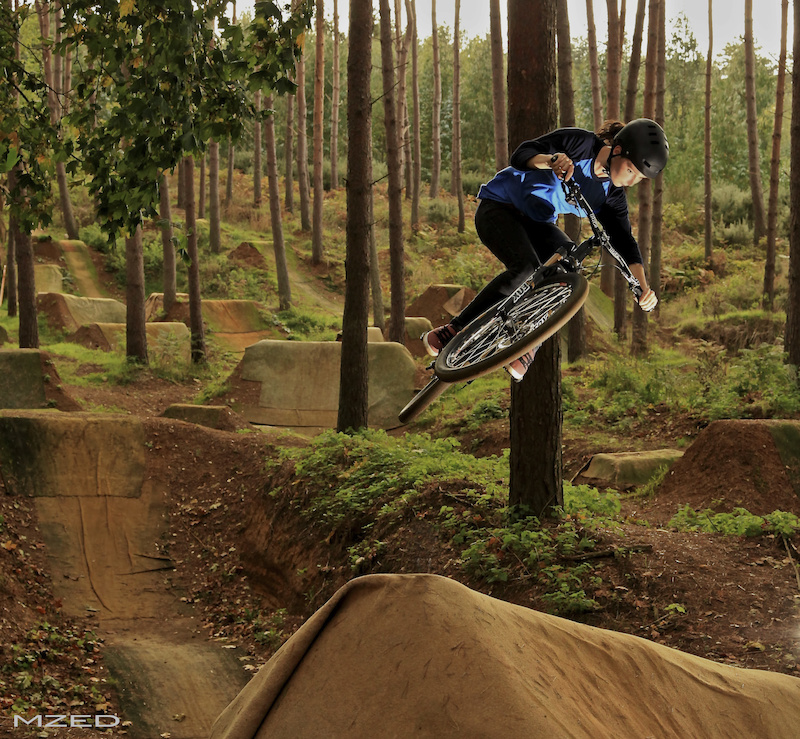 The greatest challenge was finding time to shoot amongst everyone's busy schedules (and Manon's frequent exotic holidays). I thought introducing each rider individually, riding something relevant to their main discipline without the pressure of racing would be a good start.Time was limited, we were restricted to one shoot per rider and a group shoot at some trails, needless to say it was tight! Working with riders can be like herding cats, but the level of professionalism and stamina exhibited by the girls was truly remarkable.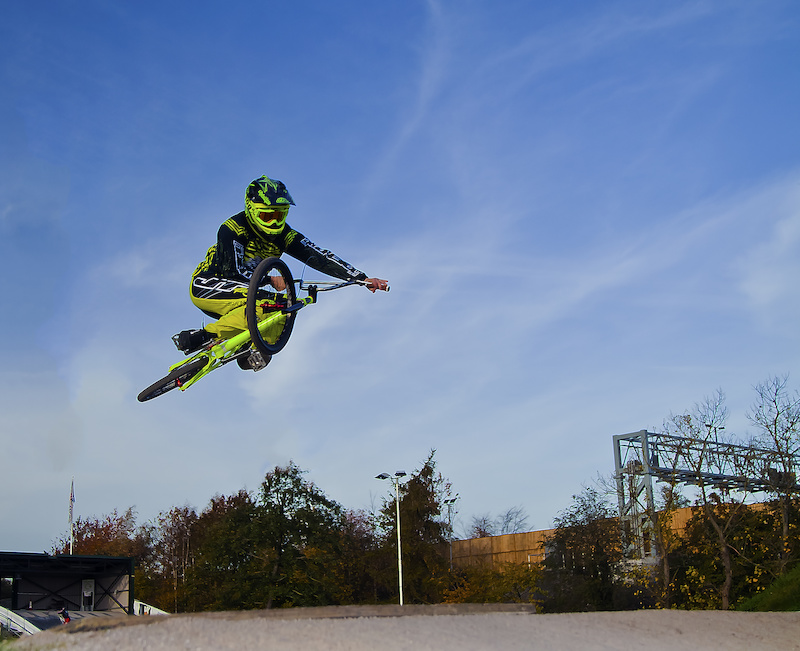 Joey decided to shoot at the Birmngham BMX track, there were a few things I wasn't quite prepared for. Firstly, was the sheer scale of the place! Secondly, how accommodating the Birmingham BMX club guys were (thank you Mark Sleigh) and last of all, Joey's domination of the track. I actually sh!t myself a few times on close takes
Katy's shoot took place at Chicksands bikepark 4X, we were running late due to both individually being pulled over by the fuzz, my experience was a little more comical than Katy's, when I absentmindedly told the police "I'm off to shoot some riders," their response was interesting to say the least, luckily the misunderstanding was quickly clarified and their were laughs all round, Katy's fine wasn't funny though. We started shooting almost as soon as Katy arrived, without much of a warm up, we set to work and Katy ran take after take like a machine, her stamina really was remarkable, even when I was fading and I could see that fatigue was kicking in, she didn't stop until the light was gone.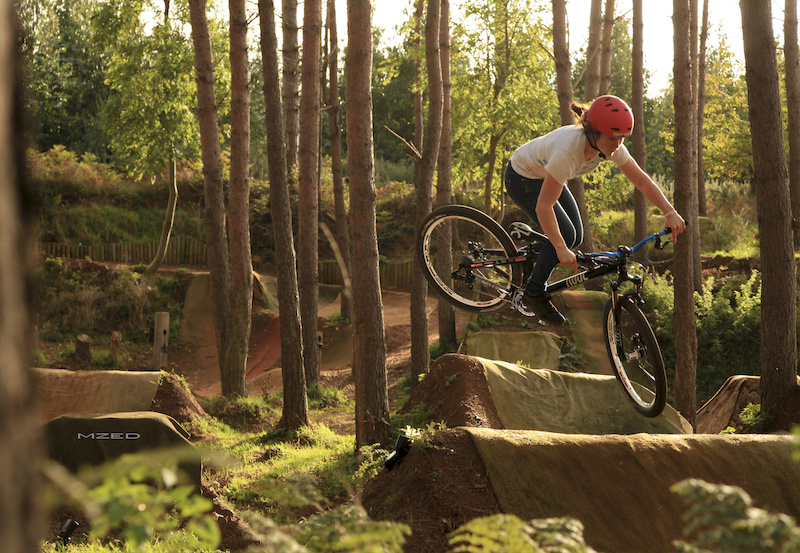 Deciding on a location for Manon's shoot was a little more difficult, due to the fact that Manon seems to have had recent shoots at every decent location on the planet. The night before the shoot we sat around discussing locations with Jason, and in typical parent/offspring fashion, I thought that Manon was going to go postal at some of Jason's remarks. Eventually the decision was made to shoot at a relatively natural, secret trail which Manon described as "The trail she misses most when away from home." She said it's the first trail she likes to hit when she returns from a season of racing. In the morn we gathered a skeleton kit of equipment and started to scale what felt like Everest with the amount of kit we were lugging, eventually when we reached our starting point, Manon said she didn't want to warm up as she said she'd like to film each line with a undisturbed surface, well, she hit each line, faultlessly, first go, although my filming wasn't as successful so often multiple takes were required, the shoot was over before we knew it as the light faded like someone had hit a switch.
The location chosen for the dirt jump sequence had me worried, Neither Katy nor Manon had ever ridden there before, I knew some of the lines were really tricky (and intimidating) I needn't have worried, before I had the chance to set up my kit, all three riders were flowing through the sets effortlessly. Everyone worked really hard to capture as much footage as possible from the limited time we had. The best thing was, that it was obvious that everybody was having a blast, the laughter and banter was infectious, and Jesse Greaves had everyone in stitches on a number of occasions.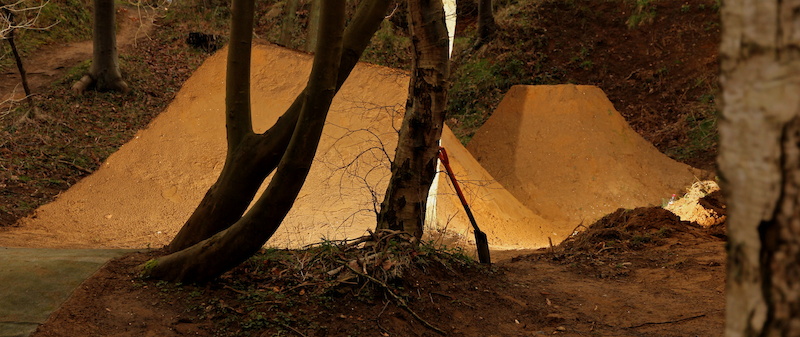 We would like to give a special thanks to all the crew from the secret DJ trails for agreeing to let us shoot at their epic spot! These guys are some of the finest trail builders on the planet.
Bob Coxage, Ian Newson, Neil Steinle, Fred Newton, Gav Mitchell, Will Smith,Tom Keeble, Matt Thompson, Mark Bell, Lozzi Laurence, Big Russ, Bexx, Bee and Monty, apologies for anyone I may have missed.
And PLEASE! If you are lucky enough to know the location of these trails KEEP IT TO YOURSELF!
I would also like to thank Tom Dowie from Chicksands Bike park, Mark Sleigh from Birmingham BMX club and Lynette, Jason and Manon Carpenter for being so welcoming and hospitable.
Joey Gough would like to thank: IDENTITI, Ison distribution and Vans.
Katy Curd thanks: Rose Vaujany team, Adidas eyewear and Mojo future tech
Manon Carpenter acknowledges: Saracen bikes and Madison clothing.
ENJOY.