parkourfan
Member since Sep 12, 2011

Male / 26
Salt Lake City , Utah
Block user
Recent

Apr 28, 2023 at 13:53
Apr 28, 2023

Selling
Apr 23, 2023 at 15:36
Apr 23, 2023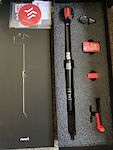 $475 USD
Runs great, never had any issues. I've used the vent valve feature a handful of times, which works well. It's expensive, but it's the best. Selling since I got used to longer travel droppers and got a 150mm replacement for it as my frame could clear it. As such, this 125mm reverb axs will come in an OEM box with brand new controller, battery, and charger. The white writing on the post is a little worn down from the carbon paste used. Serviced last year by suspension syndicate, no problems in the few years I've used it. PM with any questions. Looking to ship within the lower 48 states only. PayPal, Venmo (you pay any incurred fees), or cash for a local buyer. Willing to meet up for a cash sale up to a state away if there's good trails to be had.

Apr 23, 2023 at 11:24
Apr 23, 2023

Mar 28, 2023 at 13:39
Mar 28, 2023

Mar 17, 2023 at 8:49
Mar 17, 2023
Industry Digest: Record Sales, Pon.Bike's Lithuania Bike Factory, Rab's Cycling Apparel & More
@WestwardHo: Their use of corner canyon as an example of people "raving" about how well the trail system works is laughable. Throwing 20-30 riders on a one-way climb, mixed between e-bikers rallying up, packs of e-bikers slowly spinning up, and beginner riders who can't handle 500ft of vert without multiple breaks...all blocking the singletrack for different reasons. It's a relief to ride in PC or Moab just to not have daily e-biker problems and overcrowding. This isn't me being a grouch about trail accessibility, apparently it's gotten so bad that multiple times last year I saw volunteers at local trailheads (unfortunately not CC) handing out schwag in exchange for a quick talk about what trail etiquette is and how to properly yield on e-bike friendly, mixed-use trails.

Jan 11, 2023 at 8:34
Jan 11, 2023
Review: Fizik Artica GTX Winter Shoes
The best passive option is to cut up a Mylar (aka emergency or space) blanket and throw it between the footbed and insole, doesn't change the fit and works pretty well for almost $0. Alternatively, there's lots of insulated insole options for $10-15, which are just wool or polyester + Mylar. Not as good as active heat, but it'll feel like adding 10-15 degrees to the temp that day.

Selling
Jan 8, 2023 at 17:24
Jan 8, 2023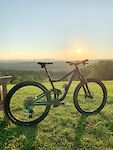 $350 USD
For sale is a DVO topaz t2 rear shock for a giant trance 29. Stock size for the trance is 165 x 42.5, 45mm stroke still has plenty of clearance and gives you a hair over 120mm travel in the rear. Custom tuned by DVO for the trance - the shock originally came with the wrong weight fluid internally (QC issue) for which they did a full rebuild in 2021 and tuned it for the trance 29. Suspensionwerx did a full rebuild including seals and damper service in late 2022, will provide receipts when I'm able. Shock will have a basic air can service before sending it out to you, there's ~150 easy mostly park city miles on it since the damper service, I haven't ridden that bike much as I have others. Damper still feels fresh…this is a shock that will let you know (normally audibly) that it needs a service. I've ridden the trance with the float DPS (performance and factory), rockshox super deluxe ultimate, and CCDB in-line. This one has been my favorite so far. Selling as I plan on trying out the new super deluxe ultimate with HBO on this bike, since I've used it on others and it seems pretty consistent. No visible scratches, scuffs, or any other damage to the shock body or shaft. PM with any questions. Will upload better pictures and picture of the service receipt when I can. Free shipping within the lower 48 states included.

Selling
Nov 2, 2022 at 10:08
Nov 2, 2022

Selling
Nov 2, 2022 at 10:03
Nov 2, 2022

Oct 29, 2022 at 11:13
Oct 29, 2022
Load more...
Featured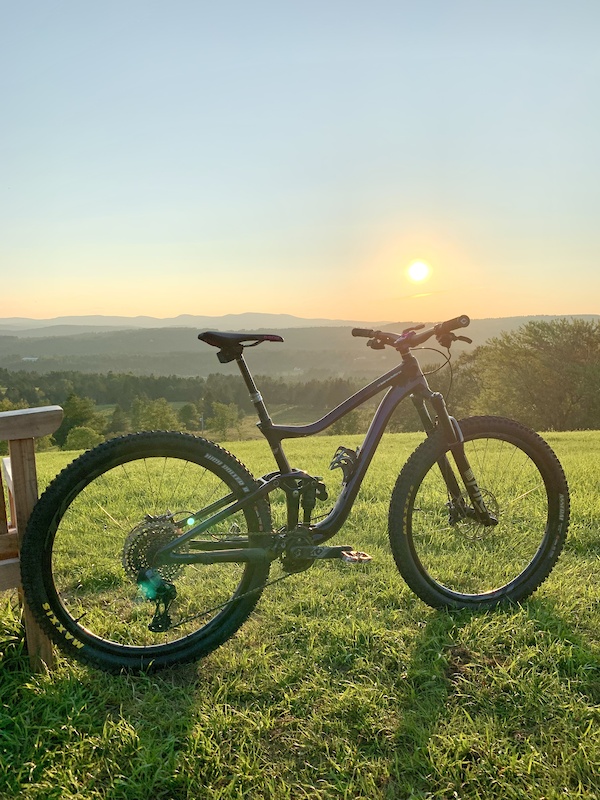 Photo by parkourfan