probi
Member since Jul 10, 2013

Male / 43
Rancho Santa Margarita , California
http://www.youtube.com/user/mmurphy8698/videos
Block user
Recent

Apr 4, 2022 at 9:03
Apr 4, 2022

Mar 16, 2022 at 19:31
Mar 16, 2022

Jan 21, 2022 at 9:15
Jan 21, 2022
Video: 'L.A. Sucks for Riding'
@JSTootell: Interesting. Rode Greer for the first time last weekend, the only two interesting trails were the DH-tagged ones (to me, at least), and even they probably weren't worth an hour drive IMO. I guess I'm more in it for the tech. SCST cures the itch for jumps and speed, Luge has got speed for days, and Laguna has tech covered. Shuttling is sort of a weak spot here, but I guess that can break it all up with trips to LA.

Jan 21, 2022 at 9:08
Jan 21, 2022

Jan 19, 2022 at 14:15
Jan 19, 2022

Nov 27, 2021 at 17:51
Nov 27, 2021

Selling
Nov 27, 2021 at 17:48
Nov 27, 2021

Nov 27, 2021 at 16:52
Nov 27, 2021

Selling
Nov 27, 2021 at 16:49
Nov 27, 2021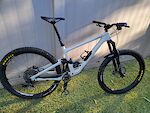 $4000 USD
2020 Spec Enduro Elite, S4 sizing. Upgrades: Push HC97 and Push custom seals for fork, fresh 2.5 assegais with DH casing on front, fresh new spank foam filled rear wheel, ESI grips, XX1 chain. Bike has been ridden ~1K miles in/around Laguna and the CNF. That means it's going to have some rock strike marks on the downtube but it's all cosmetic. Tried to take pics of any chips, where applicable. Bike has been sitting around for the last 6 months while I've been injured / off bikes, also I was deciding whether to commit 100% to my e-bike. This bike is phenomenally capable, and the upgraded HC97 damper out of Push makes the fork superior to the lyric ultimate, IMO in that it adds a usable high speed compression circuit via parabolic needle similar to their eleven-six rear shock tech. Read up on it, it's a $270 part in an of itself (if you can find them, access is spotty). Other than all that, as it's been sitting around a number of months the rear brake could use a bleed and it's probably due for some fresh oil in the shock and fork but they both feel fine to me, YMMV.

Sep 22, 2021 at 15:06
Sep 22, 2021
Load more...
Featured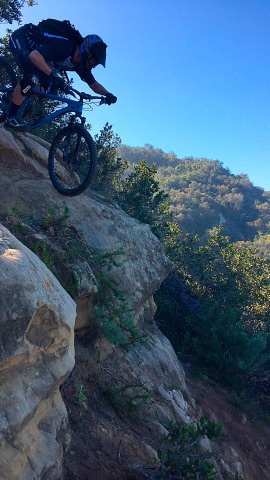 Photo by probi