rzalewski6
Member since Apr 20, 2008

Male / 40
Wausau , Wisconsin
Block user
Recent

Selling
Nov 25, 2023 at 10:03
Nov 25, 2023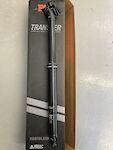 $75 USD
This listing is for an X-Fusion Manic dropper seatpost. 34.9 diameter 170mm travel. Came stock on a complete bike and used a couple rides before replacing it with a longer travel post. Works fine and looks almost new. Comes with cable fitting but no remote.

Jun 1, 2023 at 7:37
Jun 1, 2023

Dec 10, 2022 at 19:18
Dec 10, 2022

Dec 8, 2022 at 20:12
Dec 8, 2022
What Geometry Numbers Do the Top Enduro Racers Actually Prefer?
As someone mentioned earlier, the reach number needs to have the frame stack # as well otherwise it's not telling the whole story. If your frame has a shorter stack and you have to put 35mm of spacers under the stem to get it where you want it, your reach is now quite a bit shorter, especially if the bike has a slack head angle. I also like the point made about pro MX, a sport that has been around for about 60 years. Ricky Camichael, recognized as the GOAT of the sport, was around 5'5" (167cm). He rode the same wheelbase bike as the pros who are 6 ft tall. There are no different frame sizes in MX. Sure they may use 5-10mm offset footpeg mounts, but that's the only thing that would change the reach measurement of the frame and that's a tiny amount in comparison to what different Mtb frames are. Most of the other adjustments are done with handlebar heights, bends and position. Some bar mounts which would be like changing the stem length. Maybe the reach number doesn't have as much to do with rider size as it seems, maybe more with stability and handling feel? After all, all the pros want to go really fast. As far as head angle goes, the point could be made that a lot of the EWS and enduro in general courses are not super steep. If you like to ride super steeps like the a lot of Sea to Sky corridor guys do, you might like things a touch slacker. One last point, people can be off by a bit when asked how tall they are sometimes. We've all seen the dude who is 5'6 say he's 5'9.5". How are they all measuring their height? Barefoot, in spd shoes, hiking boots? Anyway, some variables to think about here.

Selling
Mar 10, 2022 at 19:18
Mar 10, 2022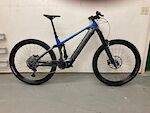 $5500 USD
This listing is for a 2020 Norco Sight VLT C2 29 in size large. It is in excellent shape, only 490 original miles on it (this is low for an E-bike). Everything works as it should, no electrical glitches or battery issues. Bike is owned and well maintained by a bike shop employee. Carbon frame with Norco's 630 Wh battery, you get a lot of range with this setup! Many parts are new or have been upgraded, including the like new Rock Shox Zeb Ultimate fork $1019 (huge improvement over stock!!) and the Super Deluxe Ultimate rear shock $549. Wheelset is new, as is the saddle, handlebars, stem, grips, rear tire, and brake pads. Cheap stock headset has been replaced with a quality Cane Creek. Comes with original battery charger. Please feel free to contact me with any questions. Thank you! 2020 Norco Sight VLT C2: https://www.norco.com/bike-archives/2020/sight-vlt-c2-29/

Selling
Sep 16, 2021 at 12:26
Sep 16, 2021
$575 USD
This is a brand new 2022 Fox 36 Grip damper Rhythm fork for 29" wheel, 15x110 boost axle, 44mm offset. It came stock on a new bike I purchased but it has not been ridden on yet. Steerer tube is about 190mm long (just under 7.5"). While this is adequate length for most bikes/riders, please make sure it is long enough for your bike before purchasing. If unsure, just ask me or a local shop to help you figure it out. Comes with axle and brake hose guide. Feel free to reach out with any questions. Thank you!

Selling
Jun 19, 2021 at 21:00
Jun 19, 2021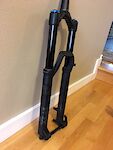 $799 USD
This ad is for a 2020 Fox 36 Performance Elite Grip2 29" fork with 44mm offset and boost 15x110mm axle. It is currently setup at 170mm travel but can be set to 160mm if buyer prefers. In excellent shape, no scratches or dings in the stanchions at all. Lowers are also in excellent shape, fork performs amazing, low hours, and everything functions as designed. Steerer tube was only cut down to 209mm, so should be long enough to accommodate any size frame. These forks can be adjusted to 130, 140 or 150mm as well with the purchase of a $42 air shaft. Comes with axle and brake hose guide well packaged in a fork box. Feel free to contact me with any questions. Thanks!

Selling
Jun 3, 2021 at 23:23
Jun 3, 2021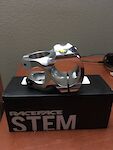 $100 USD
This listing is for a brand new Raceface Turbine R 35 stem, silver in color, 32mm length. Only removed from the box for photos. This is for 35mm clamp diameter handlebars. Feel free to contact me with questions, thank you!

Selling
Apr 27, 2021 at 21:19
Apr 27, 2021

Selling
Apr 20, 2021 at 22:23
Apr 20, 2021
$1149 USD
This listing is for a new in the box Fox 38 Factory 27.5 180mm Grip 2 15x110mm Boost 44mm Offset fork. Part # 910-20-853. Travel can be adjusted from 150-180mm by replacing the air spring. Purchased this for a build that didn't end up happening because of the current supply chain issues. Feel free to contact me with questions on pricing, shipping or fitment. Thanks!
Load more...