santacruzbullit5
Member since Feb 18, 2007

Male / 34
Greenville , South Carolina
Block user
Recent

Sep 20, 2022 at 7:00
Sep 20, 2022

Selling
Sep 20, 2022 at 6:50
Sep 20, 2022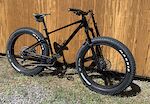 $1500 USD
2020 Giant Yukon 2 size large with upgrades. This bike has been upgraded with a Manitou Mastodon Comp set at 140mm, has the spacers to boost to 150. The fork was purchased brand new from Manitou and I still have the carbon fiber rigid fork that will be included as well. The tires have been converted to tubeless (which saved about 5 lbs). The front brake has been replaced with a Sram Guide RSC. Pedals not included. Saddle also not included (I know most people are very picky about their saddles anyways), but I have a few extra saddles laying around that I can include if you want. The stem has been upgraded to a FUNN 35MM and added Renthal Fatbars too. This bike is the most fun bike I have ever ridden. During the pandemic days, it was the only bike I could find and I rode every type of trail with it and it is an absolute blast. It climbs like a monster and descends really well too. Super fun and light - the only reason I am selling it is because I moved from Oregon to Greenville SC and it won't get the love it needs. Will Trade for a DH Bike (Size Large - 27.5) Stock Components List: https://99spokes.com/bikes/giant/2020/yukon-2

Nov 8, 2021 at 9:24
Nov 8, 2021

Oct 25, 2021 at 15:38
Oct 25, 2021
Review: RockShox Domain RC Fork - Affordable Performance
I am coming from a DH background, but I have the Zeb on my 2022 SC Hightower and it's rad. It is at 170mm and it took the Hightower from being a nimble trail bike to handling everything that Trestle Bike Park could throw at it. Highly recommend it if you don't mind the weight. I just got better at pedaling instead of getting a "lighter fork"

Aug 26, 2021 at 12:00
Aug 26, 2021
Rocky Mountain Releases the 2022 Blizzard Carbon
I used to hate...but due to lack of gyms available and needing to get some pedal time not on an indoor trainer - I bought a fattie to ride the groomed snow trails in Bend Oregon last winter. It was a Giant Yukon and I bought a Mastadon for the front of it. Converted to tubelss (saved about 3 lbs). I had so much fun on that bike, I even kept riding it all spring. No one else could ride due to the conditions, but the fattie just kept rolling! I actually rode it more than my stumpy this summer. It is so damn fast and I just have a smile on my face the whole time. I ride it on more aggressive trails and even jump it etc. Its been a tank. Truly an all-terrain bike. All these fattie haters, I would bet $100 I would smoke you on your local trails with it (unless you're like a pro...or your local trails are Val di Sole).

Feb 22, 2021 at 13:09
Feb 22, 2021

Selling
Feb 22, 2021 at 13:08
Feb 22, 2021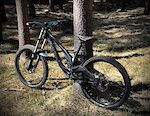 $1500 USD
For Sale: Devinci Wilson Carbon DH Bike A great park bike for the summer! This bike has been the best DH bike I have ever ridden. The carbon frame rides super smoothly and really crushes it up at Mt. Bachelor. It can handle turns and it is very poppy and playful. I get the bike serviced every season, and the fork oil replaced and brakes bled. Parts List: Rockshock Boxxer R2C2 Rockshock Vivid Rear Chromag Direct Mount Stem & and Chromag DH bars (I can also include a 35mm Funn DM Stem) Renthal Grips - Tacky DT Swiss Hubs Mavic Wheels Swabble Magic Mary's front (2.6 tacky) and rear (2.35 park compound) Shimano Saint Rear Shifter Shimano Zee Rear Derailleur Shimano Zee Brakes w/Ice Tech Rotors RaceFace Narrow Wide 36t ring Truvativ Descendant Cranks SDG Saddle Would be willing to trade for an enduro or hardtail (and possibly a gravel bike) Buyer pays shipping & PayPal Fees *Does not Include Pedals

Mar 22, 2020 at 14:22
Mar 22, 2020

Selling
Mar 22, 2020 at 14:21
Mar 22, 2020
$900 USD
Giant Reign X1 for sale. Perfect light DH bike or beginner park bike or enduro rig. Pedals pretty well too. I built this up for my wife to ride at Mt. Bachelor, so it hasn't been ridden too hard. Parts: -Marzocchi 55 Micro-Switch TA (small scuff in stanchion, does not cause any issues, could use oil but seals are fine) -Hope DH brakes with goodridge hoses -Shimano SLX cranks with RF 32 Single wide ring Maxxis High Rollers Shimano XT derailer and shifter Nuke Proof wheels with Hope hubs Fox DHX RC2 rear shock. If you have any questions, don't hesitate to send me a message. Pedals not included. Buyer pays shipping and I'll split PayPal fees

Selling
Mar 22, 2020 at 14:15
Mar 22, 2020
Load more...
Featured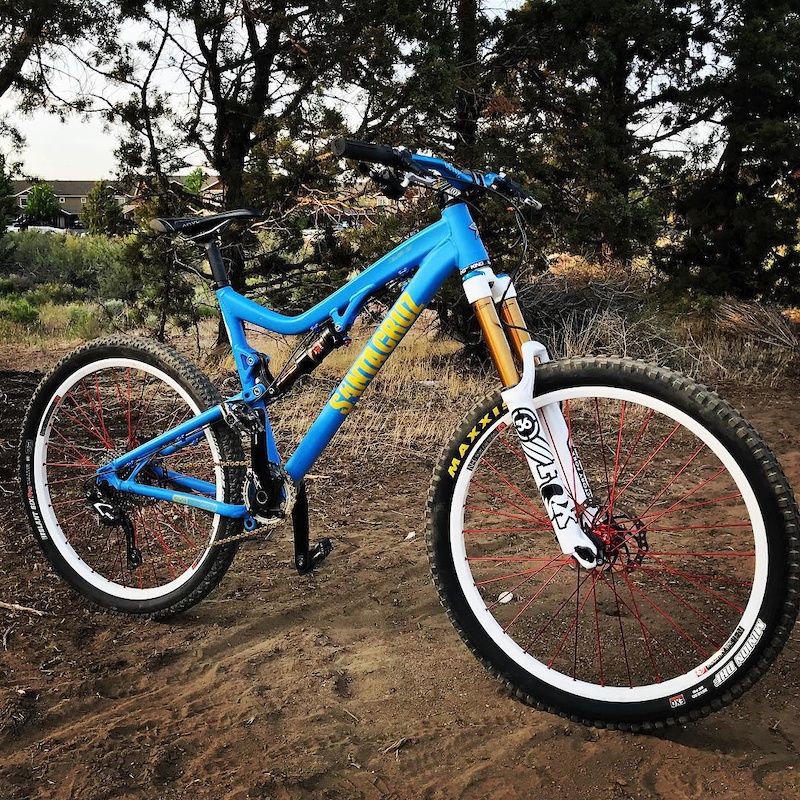 Photo by santacruzbullit5