shoreboy1866
Member since Mar 6, 2007

Male / 48
Vancouver , British Columbia
Block user
Recent

May 8, 2020 at 13:55
May 8, 2020

Apr 4, 2020 at 15:00
Apr 4, 2020

Selling
Apr 4, 2020 at 14:59
Apr 4, 2020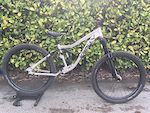 $1400 CAD
Im going to be really sad to see this one go, but its time for someone else to enjoy it as much as my wife did. Up for sale is a 2014 Knolly Endorphin (S) in raw. I am also showing it with a 26 "Rockshox Pike and a Chris King/Stans Flow wheel combo. I am willing to sell it as a whole (at the above asking price) but am also willing to part it out for the right price as well. Here are the details below on all that is included: Frame: 2014 Knolly Endorphin (S) w/ CCDBA CS XV Red Chris King Headset OneUp upper chain guide 35mm black Chromag quick release 125mm KS LEV (external routing) with KS Southpaw remote WTB Freedom saddle *the stem and handlebars are some take offs from a commuter, and are just there to hold things in place Fork: 2016 26" RockShox Pike RCT3 15x100mm tapered Dual Position Air (160/130) with Charger damper Newish seals and recent Charger bleed and oil change in lowers A bit of paint rubbed off the crown from my rack, but purely cosmetic and now protected with Shelter tape Wheels: Stan's Flow MK1 rims(25mm ID I think) with DT Swiss Competition spokes Silver Chris King hubs with HG driver, 15x100 front, 12x142 rear Schwalbe Magic Mary 2.35 (Trailstar) Front, Schwalbe Hans Dampf 2.35 (Pacestar) Rear I do have other parts that I could add to make it closer to a full bike, but thought Id put this out there for now and see if there is any interest. Please see this link for geometry/sizing questions: https://www.knollybikes.com/older-bike-models Thanks for looking and feel free to ask any questions

Selling
Apr 4, 2020 at 14:45
Apr 4, 2020

Mar 20, 2020 at 13:18
Mar 20, 2020
Online Deals - March 2020
@leon-forfar: So where is the item(s) that are up to 50% off? You did fix the RF Agent price by increasing the MSRP from $169.95 to $174.95 and then making the sale price $149.95 to make it look like more of a deal?

Mar 20, 2020 at 9:06
Mar 20, 2020
Online Deals - March 2020
Dunbar. Please make sure you have at least ONE item at 50% of in your 'winter sale' if you are going to advertise it as such online. Your RF Agent shorts claim to be on sale. Regular Price $169.95. Sale Price $169.95. Fantastic deal!

Mar 4, 2020 at 8:16
Mar 4, 2020
First Ride: Lapierre's New Overvolt GLP 2
Pinkbike has its own filter. You go into your profile and find 'Edit Profile' and then 'News Settings' menu. It will let you opt out of seeing any content that you aren't interested in.

Mar 1, 2020 at 11:52
Mar 1, 2020

Selling
Mar 1, 2020 at 11:51
Mar 1, 2020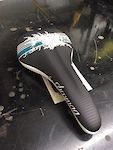 $60 CAD
I have a brand new Chromag Juniper saddle up for sale. I bought it for my wife, but she decided to stick with her current saddle, so this one needs a new home! It is marketed as a womens saddle, but works well for anyone depending on fit. It is 141mm wide and 269mm long and weighs in at about 280g with chromoly rails. Thanks for looking and please feel free to ask any questions.

Feb 18, 2020 at 14:14
Feb 18, 2020
Load more...