shredteds
Member since May 24, 2010

Male
Aliso Viejo , California
Block user
Recent

Jul 2, 2020 at 17:06
Jul 2, 2020

Selling
Jul 2, 2020 at 17:01
Jul 2, 2020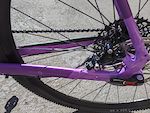 $1300 USD
Looking to do more miles than is possible with a flatbar bike? Want to be more fit than your buddies? Do you hate yourself and want to do a cyclocross race as punishment? Then this is the bike for you! Super stiff and strong, light weight, and kitted with everything you need (hydraulic disc brakes and strong rims) and nothing you don't (a front derailleur), this bike is a great compliment to a mountain bike. 1x Sram apex drivetrain, hrdraulic disc brakes, 35c tires which have been on since new. This bike has less than 200 miles on it and is essentially new. No creaks or issues of any kind, currently set up tubeless with WTB valves and tape. This thing is very, very fresh. Cooler than your average Trek Boone / Checkpoint or Specialized Diverge.

Jan 2, 2020 at 22:08
Jan 2, 2020
Ask Pinkbike: Bike Development Project, Fox X2 Bottom Out Point, Quiet Chain Stay Protectors
In this thread: people who don't understand IP. Straight out of the US Constitution, Article I, Section 8, clause 8: "The Congress shall have Power To…promote the Progress of Science and useful Arts, by securing for limited Times to Authors and Inventors the exclusive Right to their respective Writings and Discoveries…." And also, 35 USC 101 "Whoever invents or discovers any new and useful process, machine, manufacture, or composition of matter, or any new and useful improvement thereof, may obtain a patent therefor, subject to the conditions and requirements of this title." RS has a fabulous patent and they are differentiated in the market as a result. They have secured a limited monopoly as a reward for bringing innovation to the marketplace.

Dec 12, 2019 at 20:56
Dec 12, 2019

Oct 22, 2019 at 19:44
Oct 22, 2019

Sep 27, 2019 at 21:05
Sep 27, 2019

Aug 13, 2019 at 19:41
Aug 13, 2019

Selling
Aug 13, 2019 at 19:37
Aug 13, 2019

Selling
Aug 11, 2019 at 15:47
Aug 11, 2019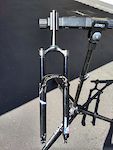 $650 USD
2019 29" 160mm Ribbon Coil for sale. Travel is easily adjustable. Ridden about 3 hours and immaculate, except for the small bush marks on the lower (shown in pictures). These marks could easily be polished out and are not even scratched into the paint. By far the smoothest fork I have ever ridden - no other 160mm fork I've experienced ridden is as supple and grippy as this fork. Assembled (and mostly manufactured) in the USofA and built to party. 8" steer tube, medium spring installed. The soft and firm springs will be shipped with the fork, as well as MRP's very nice thru axle. Smoother than a Lyrik, more grip than a 36, and less maintenance than anything else on the market. Perfect for a trail bike that spends a lot of time getting pushed hard.

Selling
Aug 11, 2019 at 15:43
Aug 11, 2019
Load more...