stranga
Member since May 6, 2007

Male / 51
Wooler , United Kingdom
Young enough to do it......old enough to know better!
Block user
Recent

Selling
Mar 20, 2020 at 4:20
Mar 20, 2020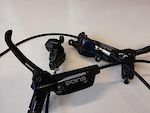 $70 GBP
As new Sram Guide T brakeset Plenty left on pads Working as they should No marks Front hose 81cm , Rear hose 134cm Asking price includes postage RRP is £100 each, online prices £65 each £70 for the pair posted

Mar 20, 2020 at 4:15
Mar 20, 2020

Selling
Mar 7, 2020 at 3:56
Mar 7, 2020
$995 GBP
Mint condition 2019 Hightower LT C Carbon Frame skye blue If your reading this then you will know the price of these new and also that they are top quality Fully Invisiframed Fox DPS shock Headset included Bottom bracket will be removed and is not included I bought this as an full bike ex demo in October 19 on the understanding that it had very little use and since then I have only done 150 miles on it and I am positive it did less than that before I got it. Warranty is in my name and my receipt will be inc with the frame so the new owner can benefit from the free bearings for life etc I have left the internally routed cables in place as they also are like new I have tried to reflect the condition in my pics NO scrapes, scuffs or scratches, only 1 mark and that is pictured and where the chain jumped off the bottom sprocket on the cassette and chipped the paint. Only blemish is a few dirty marks where it has got under corners of the invisiframe Headset bearings are in mint condition and running as new Asking price includes postage. Paypal accepted if fees are split The homemade downtube protector can be removed with a hairdryer as it is held on with double sided number plate tape but it does the job and cheaper than a Rockguardz

Selling
Sep 17, 2019 at 0:56
Sep 17, 2019

Selling
Sep 10, 2019 at 6:15
Sep 10, 2019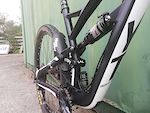 $1150 GBP
YT Jeffsy in superb condition Medium size This has been my spare / 2nd bike for the last 3 years so has had little use Spec is as follows Medium aluminium frame with flipchip to lower / highten BB and slacken/steepen head angle Rockshox Pike RCT3 forks Rockshox Monarch RT3 HV rear shock Sram Guide RSC brakes XT 11speed DT Swiss M1900 wheels Raceface turbine cranks, bars, stem Rockshox reverb seatpost - works fine but ready for a service Hope bottom bracket Maxxis Minion 2.5 FT, Highroller 2.3 RR tyres (3C EXO protection) set up tubeless I have changed the main pivot bearings about 100 miles ago - all other bearings are fine but I bought a full set so will inc them with the bike Spare hanger also inc Pedals NOT included Hopefully the pictures show how good the condition is, any inspection is welcomed.

Sep 10, 2019 at 4:56
Sep 10, 2019

Selling
May 29, 2019 at 8:32
May 29, 2019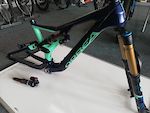 $1450 GBP
2018 Orbea Rallon frame in size Large (suit 5ft 8" upwards) check sizing on Orbea site Invisiframed from new Comes with choice of Fox Float X2 shock £1650.00 came with bike and had little use due to me using coil or Fox DPX2 Shock £1450 this is off another Rallon & would need new graphics from invisiframe or slik but works fine with no issues. Fox Factory Series 36 Forks, HSC LSC, perfect working order (slight mark on upper station but this in no way effects performance) top of steerer is threaded for a One Up EDC tool to be fitted but can supply Hope top cap and wedge if required. Headset also inc Gear and dropper outers have been left internally routed + cable has been fed through to help route internal brake hose. Slight scuffs & marks as expected with a used frame but most are on the invisiframe and nothing that effects integrity or performance. Bearings have been changed within last 3 months 3m putty fitted to chainstay to protect and silence (easily removed) Prices are as follows :- Frame only - no shock £950 Frame & DPX2 - no forks £1100 Frame & X2 - no forks £1300 Frame, Forks and DPX2 £1450 Frame Forks and X2 £1650 I have owned this from new and its been awesome with zero issues.

Selling
Mar 27, 2019 at 0:34
Mar 27, 2019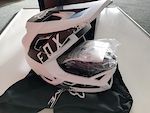 $130 GBP
Unused and un worn Only removed from box for pics Med 56-58cm Fox Proframe helmet with mips

Selling
Feb 7, 2019 at 3:20
Feb 7, 2019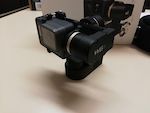 $210 GBP
Hero 5 Black Used & in full working condition, lens protector fitted and no marks on lens or screen Comes with various mounts and charging cable NO MEMORY CARD INCLUDED Also included is a Feiyu tech WG2 Gimbal This has had very little use (unwanted gift) as I don't have the patience to set up these things. Comes in box with carry pouch mounts and cables Price includes postage, paypal available WILL NOT SPLIT

Oct 16, 2018 at 23:31
Oct 16, 2018
Load more...
Featured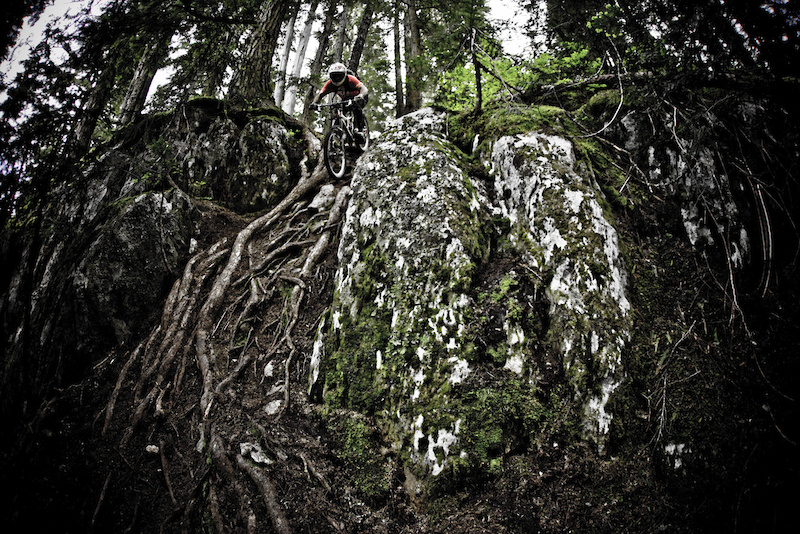 Photo by aledilullophotography