strickland-propane
Member since Jul 4, 2008

Male / 29
Seattle , Washington
Hospital worker
Block user
Recent

Apr 3, 2021 at 12:44
Apr 3, 2021

Mar 3, 2021 at 3:34
Mar 3, 2021

Selling
Feb 19, 2021 at 12:20
Feb 19, 2021
$1400 USD
2021 Banshee Spitfire v3 Med frame -Premium RockShox Super Deluxe Ultimate shock w/MegNeg air can upagrade(made a big difference on this frame) -Bought on Oct 23, 2020 -100% functional, excellent condition -Adjustable geo

Selling
Feb 13, 2021 at 17:35
Feb 13, 2021

Jan 11, 2021 at 10:53
Jan 11, 2021

Selling
Dec 26, 2020 at 20:36
Dec 26, 2020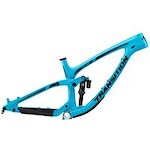 $3200 USD
Looking for a Transition Patrol Frame Size: med Year 2018-2020 Carbon only

Selling
Dec 25, 2020 at 5:41
Dec 25, 2020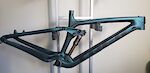 $1999 USD
No offers. $1999 plus shipping, FIRM. Size:med Only cosmetic marks are on chainstay in last photo. Includes complete headset, stem, rear axle, seat clamp, and matching (used) Raceface Atlas Kashima bars. No cracks or damage. Only a few rides until I realized I needed a different size.

Dec 19, 2020 at 22:32
Dec 19, 2020
Portraits of 6 Essential Workers Who Are Also Cyclists
Not every essential workr gets treated so well during the pandemic. I worked at EvergreenHealth in Kirkland, WA, where the first outbreak of deaths in the US happened. Every doctor and nurse gets new PPE between each patient, but in the basement, I single-handedly moved all the contaminated and soiled linens, used PPE, bloody instruments with a short sleeve shirt and no PPE. Everything is supposed to be sealed, bagged, but it rarely is, leaving open piles of this on the blood stained floor of the chute rooms. Everyday I had to scoop up unbagged linens that patients layed and coughed, spit, and bled onto. Blood got onto my bare skin arms from unbagged surgical instruments. When I told my management, they literally said "just don't roll in it", wash it, and get back to work. At the end of the day, I touch the same busses, elevator buttons, doors, chairs that everybody else touches.

Oct 10, 2020 at 11:21
Oct 10, 2020

Selling
Sep 28, 2020 at 23:53
Sep 28, 2020
Load more...