warhorsey
Member since May 27, 2008

Male / 31
Raleigh , North Carolina
Block user
Recent

Jan 28, 2018 at 19:07
Jan 28, 2018

Selling
Jan 28, 2018 at 18:56
Jan 28, 2018

Feb 21, 2017 at 13:56
Feb 21, 2017

Jul 6, 2016 at 14:43
Jul 6, 2016

May 29, 2016 at 18:53
May 29, 2016
Episode One: Made With Love, Devinci Cycles - Video
@kleinblake: Not saying that naming the bike after Stevie would be a company's marketing homerun strategy. Stevie was highly revered and loved within the Devinci company, and if I worked for them, I still would bring up the idea, as a way of saluting and honoring not only a Canadian National hero, but an inspiration to guys like me, who grew up racing and one day hoping to be racing alongside our own heroes. I think its obvious that marketing purposes wouldn't be the main goal in doing that. Of course passing it by his family would be necessary. They would definitely have the final say. And also, just an idea. Don't mean to get the PB comment section in a steamy pile of internet garbling.

May 24, 2016 at 17:00
May 24, 2016

May 10, 2016 at 15:46
May 10, 2016

May 4, 2016 at 12:40
May 4, 2016

Mar 8, 2016 at 14:07
Mar 8, 2016

Feb 23, 2016 at 13:40
Feb 23, 2016
Load more...
Featured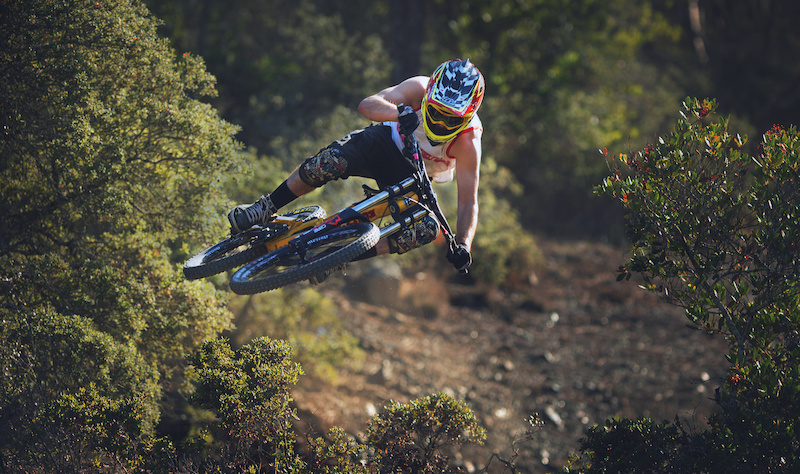 Photo by warhorsey