MikeMarkov
Member since Feb 24, 2012

Male / 17
Markham , Ontario
Riding bikes and building trails
instagram.com/mikemarkov
Block user
Recent

May 18, 2015 at 8:52
May 18, 2015

May 18, 2015 at 8:49
May 18, 2015

May 18, 2015 at 8:48
May 18, 2015

May 17, 2015 at 12:59
May 17, 2015

May 9, 2015 at 8:32
May 9, 2015

Selling
May 9, 2015 at 8:32
May 9, 2015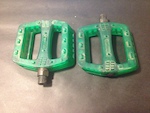 $15 CAD
Good condition Snafu flat plastic pedals, no major scratches. Located near joyride 150, asking $15 obo

Selling
May 9, 2015 at 8:30
May 9, 2015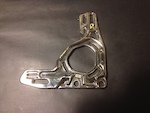 $20 CAD
Got a spare LS1+ chain guide backplate from e13 for sale. It's ISCG 05. Some scratches here and there but no dents or huge gouges. Asking $20 but I'm open to all offers. Located near joyride 150. Here is the part on e13's site: http://buy.bythehive.com/BPL-LS1IOLD

May 9, 2015 at 7:43
May 9, 2015

Selling
May 9, 2015 at 7:42
May 9, 2015
$40 CAD
For sale is a Thor Quadrant chest protector. Selling because I am looking for something a little more compatible with a neck brace. Shoulder guards are included as well. It was used around 5-6 times last season. I had one spill on it resulting in some scratches on the back but there are no cracks or structural issues with the protector itself. Located 5 minutes from joyride 150 in Markham.

May 3, 2015 at 17:09
May 3, 2015
Hey man! How are you feeling?
Load more...