MikeMarkov
Member since Feb 24, 2012

Male / 25
Canmore , Alberta
Block user
Recent

Dec 3, 2020 at 12:19
Dec 3, 2020

Selling
Dec 3, 2020 at 12:19
Dec 3, 2020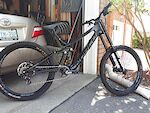 $3100 CAD
For sale is my Carbon Norco Aurum. Size XL, 27.5" wheels, aprox. 35.5 lbs. Started out as a stock c7.2, but I've pretty much swapped everything out with my own parts. Selling because I don't have any use for a full-on downhill bike, and I'd like to invest in a trail bike. The bike is ready to ride, and in good condition. A perfect machine for endless park laps. Spec is as follows: Fork: 2017 SR Suntour RUX Coil: Cane Creek Double Barrel w/ lightweight Vault spring (450 lbs) Cockpit: Raceface 31.8 Atlas bars 787mm at 40mm rise, Spank 25/30 DM stem, and Sensus Swayze grips Drivetrain: Raceface SixC cranks, DMR vault pedals, SRAM X01 DH rear derailleur Wheels: Like-New Spank Spike 33's laced to DT 350's - setup tubeless Rubber: Schwalbe Magic Mary Front, Maxxis DHR Rear Brakes: Shimano Zees w/ 203mm rotors Extras will include spare crank arms (SixC and Atlas), nuts and bolts, 400 lbs rear coil spring, a 2017 boxxer team (needs service), a rockshox boxxer bleed kit, fork oil, fork seals, tubeless tape, and other goodies. Bike was covered in 3M tape its entire life minus this season. Wheels are practically new (built them up in the spring) and tack straight minus a couple very tiny dings / scratches. Tires have about 50% tread left. New headset was installed this season. Brakes are the only part that could really use replacing (they've gotten beat up from 3 seasons of park laps). $3100 CAD. Located in Markham. Will ship globally (buyer pays shipping), e-Transfer or cash only.

Selling
Jul 9, 2020 at 9:33
Jul 9, 2020

Mar 27, 2019 at 13:25
Mar 27, 2019

Selling
Mar 27, 2019 at 13:24
Mar 27, 2019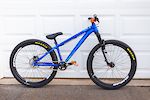 $1550 CAD
2016 26" Medium Norco Rampage 6.1 for sale. The bike is in pristine, like-new condition and has primarily been ridden indoors. It still has factory shine in the paint, with the only signs of wear being some superficial, cosmetic scratches. Bike is only 25 lbs. Selling simply because I can't find the time to ride this awesome bike. I hope to pass it onto a rider who will use it to its full potential. Specs: - Rockshox Pike DJ (full tear-down + service by Vorsprung Suspension before sale) - Spank Spoon 32 Wheelset (completely straight, proper spoke tension, zero dents) - Maxxis DHT Tires (95% tread left, barely used) - Tektro Hydraulic Brake - V-Sixty Pedals - Chromag Bars (760mm), Spank Stem Extra Parts Included: - Spank Spoon Riser Bar (uncut at 787mm) - Set of 26" tubes (bike is currently setup tubeless) - Front Mechanical Brake Asking $1550 CAD, all offers will be considered as this bike needs to go.Located in Markham, can drive to deliver within the Greater Toronto Area. Will ship globally at buyer's expense.

Selling
Apr 23, 2018 at 18:32
Apr 23, 2018

Apr 23, 2018 at 18:18
Apr 23, 2018

Selling
Apr 15, 2018 at 11:36
Apr 15, 2018

Apr 12, 2018 at 7:03
Apr 12, 2018

Selling
Apr 8, 2018 at 9:55
Apr 8, 2018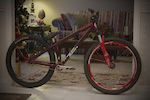 $300 CAD
2011 26" Transition Trail or Park for sale. Not sure on the frame size (for reference I am 6 feet and it feels slightly small). The bike has seen considerable use, hence the price. The frame was welded at the chain-stay last year due to a minor crack, and the rear rim ideally should be replaced due to flat spots (still completely rideable though). Mechanically, everything else is sound. Despite this dirt jumper being quite old, it is still awesome to ride! Feels great on jumps or the pumptrack. The weight of the bike is 28 lbs. Selling because I don't have a need to own a dirt jump bike until next winter. This bike is great if you want to get into dirt jumping at a low cost. Specs: - Rockshox Argyle Coil fork, lowered to 90mm. - Atomlab Pimplite Rims - Schwalbe Table Top Tires (new tire installed in February) - NEW Chromag FU40 Bars (uncut) - NEW Chromag Semenuk Grips - Deity Decoy Pedals - Avid Hydraulic Brake (feels great, no air in line). Asking $300 CAD, but all offers will be considered. Cash deal. Located in Markham. Buyer is able to test ride the bike at Joyride 150 if desired. Shipping options can be discussed, local buyers get priority.
Load more...
Featured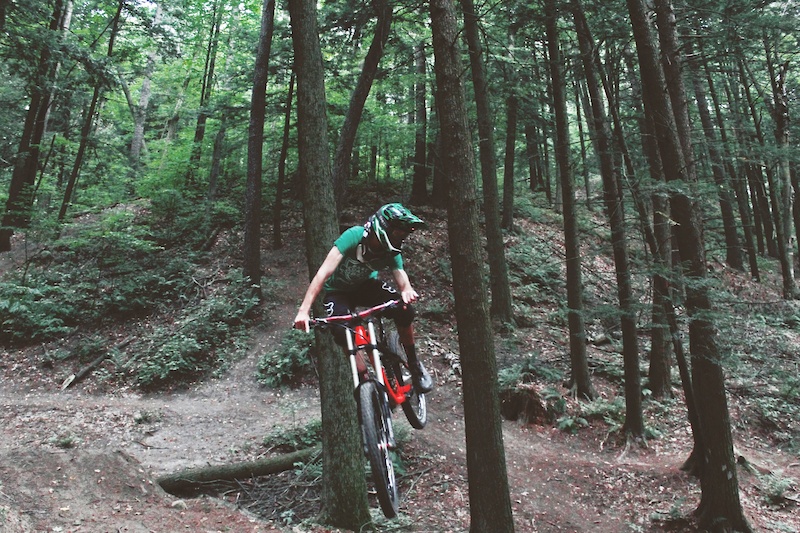 Photo by MikeMarkov