If you cut Jinya Nishiwaki in half he would bleed chain lube. This guy is devoted and passionate.
He has moved all the way from Japan to be in Whistler riding his bike everyday. He rides up, down and around all trails, which demonstrates his commitment, all round riding skills and passion.
Furthermore, he does it all on one bike. Simplicity, style and skill. That's Jin.
The last episode of Seasonaires Inside
In this episode we see Jin just shred downhills, in the Bike Park and out of the Bike Park. We also get to hear his perspective on what makes Whistler such a special place for bikers and why so many people transit from other worlds to this little piece of mountain bliss every summer.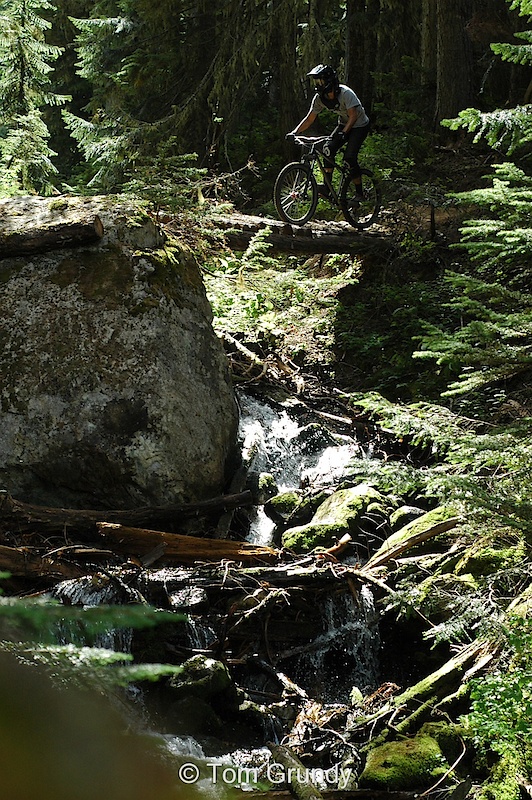 Jin rides the shore, out the bike park on "That Trail", Photo by Tom Grundy
Thank you for watching Seasonaires and we hope you got some inspiration to drop in somewhere with your bike and the trail as your guiding light. If you want to find out more about Seasonaires then track down a copy of Dirt Magazine issue 105.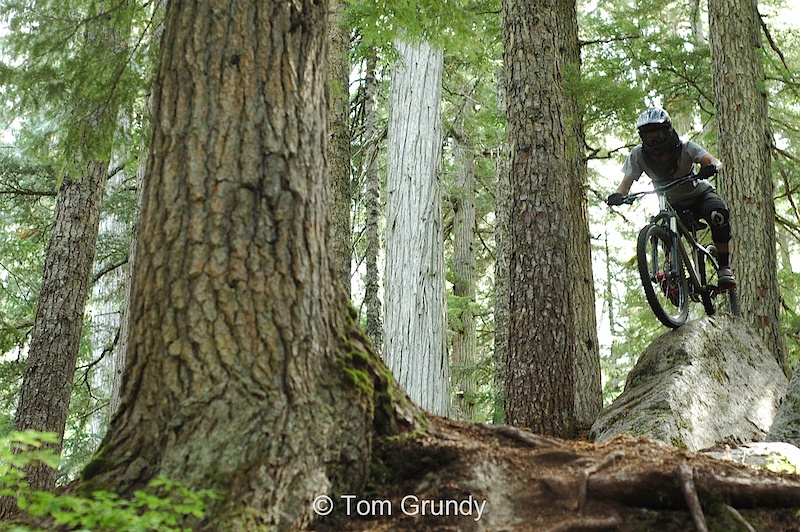 Skinny Rock roll, into steep chute, on a hardtail...that's Jin, Photo by Tom Grundy
---
Seasonaires is a five part series that will be aired weekly starting the first week in November and coincides with an eight page feature of the same title in issue 105 of DIRT MAGAZINE.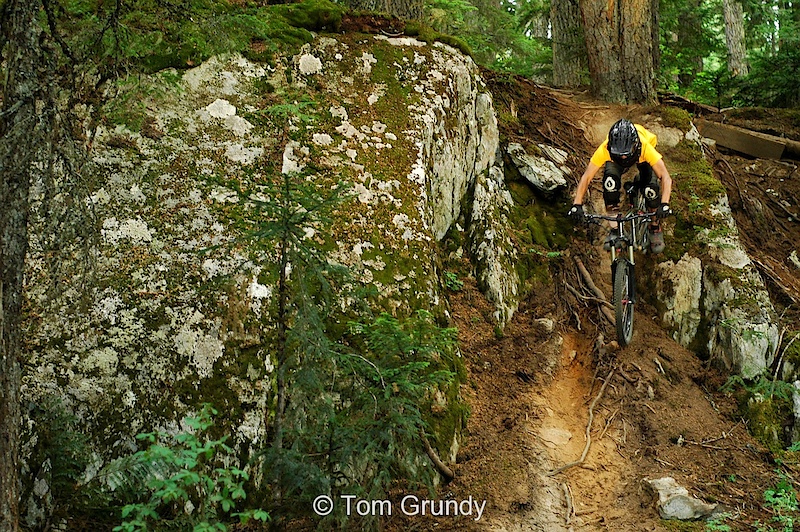 Throwing his bike down one of the Facrobat roll in's, Photo by Tom Grundy
Tom Grundy, 19, is from England and is a freelance videographer. Over the past year he has been filming for Red Bull reporter and creating his own monthly webisodes, The Tom Grundy Webisodes. He spent three months living in Whistler this past summer, all the while documenting the place and its people from within. As well as riding the bike park with 8 of his best friends. He then headed home, back to the UK to edit Seasonaires into five tales of Summer. www.tomgrundy.co.uk
Seb Kemp is a freelance writer, coach, and trail builder who is based anywhere, anytime. He scripted and created the Seasonaires theme, as well as finding the "talent" for this series, interviewing them, herding them, and generally putting a boot up the arse of them when it came down to shooting and filming for this project. www.2flat.wordpress.com