NicoRides
Member since Jan 22, 2014

Male / 24
Jacksonville , North Carolina
Meh
Block user
Recent

Nov 28, 2021 at 10:47
3 days

Selling
Nov 28, 2021 at 10:45
3 days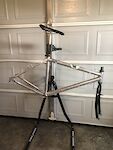 $125 USD
Selling a mid 90's Caloi Comp LX frameset. Comes with frame, fork, headset, seat and seat post. Frame has scratches but the bike is solid, no dents or cracks. Bought the bike for the parts and now I have no room for the frame, and no desire to build it up. Message for details, down for local pickup, shipping is $30 flat to US. Buyer pays PayPal fees and shipping.

Oct 28, 2021 at 11:31
Oct 28, 2021

Selling
Oct 28, 2021 at 11:28
Oct 28, 2021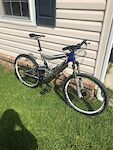 $650 USD
Up for sale is a 2006 Giant VT-ONE full suspension mountain bike. The size is large, which would be ideal for a rider between 5'9"-6'1" It may be 26" wheels but this bike is ready to rip. Comes with manitou front fork and shock, brand new shimano wheels. Brand new Mavic front tire and WTB rear. Drivetrain is a 1X9 with a brand new BB and crankset up front on a 34T chainring and new KMC chain. Rear derailleur is a Sram X7 (currently installed, XO in photos does not shift great) Specialized pedals, Avid Elixir brakes. The only thing the bike currently needs is a rear brake bleed, and the correct caliper mount. There are pads. This may all be done by the time it is sold, I just have limited time to wrench due to work. Message me with questions, need to sell! Buyer pays shipping/paypal. Down for local pickup as well just message me

Aug 27, 2021 at 8:24
Aug 27, 2021

Dec 5, 2020 at 11:48
Dec 5, 2020

Selling
Dec 5, 2020 at 11:43
Dec 5, 2020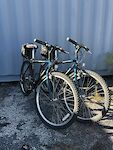 $400 USD
For sale is two completely rebuilt Trek 830 mountain tracks. Yes they are older but so is that truck you're constantly giving the piss flying 80 in a 35. They're steel, and they're real. Ready to shred like your last name is Atherton, and then ride back from the trail to grab a bathroom inducing cappuccino. Both bikes have been completely torn down to the frame, polished and protected. Hubs, bb, and headset overhauled. Cables have been lubed and feel great, tires have plenty of life. Comfortable saddles on both and rear racks with bags. Also included will be some riser bars to bring the riding position more upright. The value with these bikes comes with the dependability of a solid bike rather than going to Walmart and wrecking yourself because some 16 year old didn't tighten your handlebars correctly. I prefer local pickup, but will ship these bikes, buyers expense at a flat rate of 50$ per bike, so $100 on top the cost of the bikes. Paypal for shipping or Venmo/cash for local. Message for questions.

Oct 29, 2020 at 19:34
Oct 29, 2020

Selling
Oct 29, 2020 at 19:32
Oct 29, 2020

Oct 13, 2020 at 10:00
Oct 13, 2020
First Look: Specialized's New Carbon Stumpjumper Ditches the Horst Link
@ianswilson815: DO you work at a specialized store? It is across the board with most brands and most bike shops that bikes are not available into winter time and even spring. COVID has really fucked up the whole supply chain management in the bike industry. Even simple things like 26 inch tires from any major brand are not available, its not just a specialized thing.
Load more...
Featured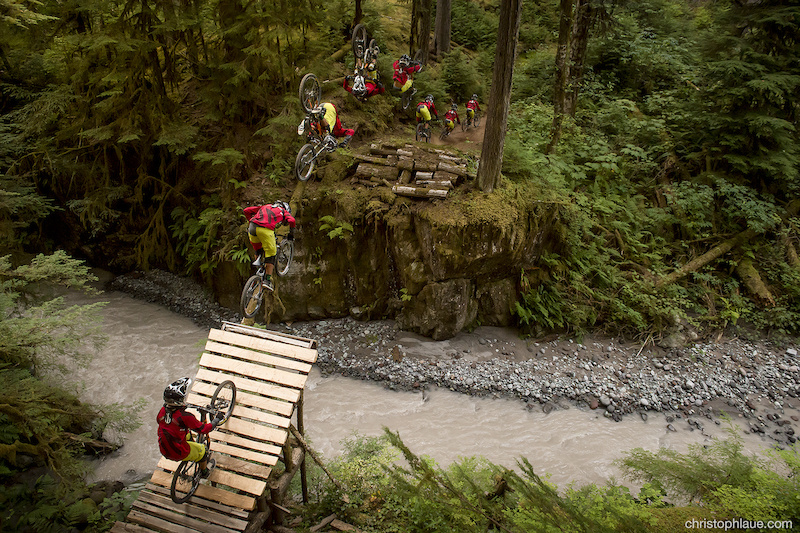 Photo by Laue