bobj
Member since Sep 14, 2009

Male / 26
Aberdeen , United Kingdom
I enjoy riding bicycles

Instagram@ robert_johnston
Block user
Recent

Dec 22, 2021 at 15:37
Dec 22, 2021

Oct 26, 2021 at 3:05
Oct 26, 2021

Sep 27, 2021 at 8:23
Sep 27, 2021

Selling
Sep 27, 2021 at 8:20
Sep 27, 2021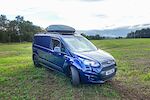 $8000 GBP
For sale is my mini adventure machine - my 2015 Ford Transit Connect L2 Trend. This is the longer wheelbase version of the Connect, with enough length in the back to fit a bed long enough for me to sleep comfortably at 6'2". This Trend model has the colour matched front bumpers, 3 seats in the front (with the option to collapse the passenger seat and load through the bulkhead), heated windscreen and mirrors, and this is the fastest 1.6 Duratorq diesel engine with 115ps and the 6 speed gearbox. The van regularly returns 46-49 MPG over the course of a tank with mixed use. The van is mechanically sound, has recently flown through and MOT (Due 09 Aug 2022) and has no known faults. In my ownership it has had the 80k and 100k scheduled services at Ford, currently sitting at 108k. In my two years of ownership and 32k miles the only issue I have had is with the turbocharger, which has been reconditioned less than 1500 miles ago. This van drives incredibly well, I have no doubt you'll agree when you drive it. To improve both the looks and the driving feel, I added the Focus ST alloys which sport 4 near-new tyres. I've added a basic camper conversion to the van to support some adventures, which has allowed me to spend multiple weeks at a time in the van self-sufficient. This includes: Off-grid power solution 100w Solar panel Victron Bluesolar charge controller 130AH AGM battery 1000W inverter This setup will run the Fridge (included) throughout the day, and allows for your phone, laptop etc to be charged without having to drive. Pull-out bed with custom made mattresses This leaves enough space for a bike to be stored alongside when pulled out, and has enough room underneath to store clothes, water and supplies for weeks of adventure. Leaves space for 2 or 3 bikes when in the retracted position Roof rails, aero bars These offer the option to add bike racks or a roof box and increase the space inside This conversion has been done to be practical, but I have not had the time to add the finishing decorative touches, so you can tailor the look inside the van to your desires. It's ready to go for adventures but is not a pretty environment, yet. The conversion is of such that it could be removed to leave a standard panel van with minimal effort if you do not require the camper functionality. There are some minor flaws as you may expect from a used vehicle, such as some paint chips and minor peeling of the paintwork on the front, some scuffs to the rear plastic bumper and some minor marks to the rest of the paintwork here and there, but nothing of great concern. There has been a reasonable chip in the windscreen throughout my ownership, which I've been keeping an eye on and has not grown - this is out of the drivers line of sight and doesn't present an issue for MOT or when driving. I've no doubt that anyone who is seriously interested and drives the van will take it away. Looking for £8000 for this, please don't hesitate to contact me with any questions and I will consider serious offers.

Selling
Jul 31, 2021 at 9:16
Jul 31, 2021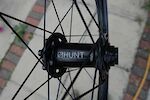 $50 GBP
For sale is a good condition 650b Hunt Endurowide front wheel, with a 15x110mm Boost front hub. The hub bearings are great and the wheel spins true. There are a couple of minor dings (see pictures), but it still seals tubeless without any issues. Comes pre-taped and with a tubeless valve, so you can get rolling ASAP. Get in touch if you have any questions, and check out my other ads. Thanks for looking, Rob

Jul 31, 2021 at 8:29
Jul 31, 2021

Selling
Jul 31, 2021 at 6:35
Jul 31, 2021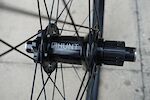 $250 GBP
For sale is a Hunt Endurowide wheelset - 29" rims, Boost hub spacing with a microspline driver (other standards can be purchased for cheap). These haven't seen a great deal of use, and are in near new condition with perfect bearings, apart from the rear rim which in not usable due to a crack from a singular unfortunate impact. There is a brand new rim included in the sale, which will swap over very easily. I just don't have the time to do so, so grab a bargain and end up with a nearly new wheelset for a great price. Get in touch with any offers or questions, and check out my other items for sale. Thanks for looking, Rob

Selling
Jul 31, 2021 at 6:17
Jul 31, 2021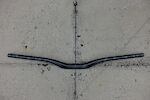 $50 GBP
For sale is a lightly used set of Nukeproof Horizon Carbon V2 bars, with a 31.8mm bar clamp, 38mm rise and full uncut 800mm width. These are a solidly performing bar that'll shave some weight from your cockpit compared with an Aluminium bar, without creating a harsh ride. They've been lightly used with some minor superficial scratches in the clearcoat, but have not been crashed or damaged in any way. Get in touch with any questions or offers, and check out my other items for sale. Thanks for looking, Rob

Selling
Jul 31, 2021 at 6:14
Jul 31, 2021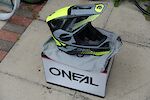 $50 GBP
For sale is a lightly used O'Neal Blade Polyacrylite helmet, in a size Small to fit heads from 54-56cm. This helmet has seen a few bikepark trips, during which it has been taken good care of, and never crashed. It's a surprisingly nice helmet, with a solid construction, thick comfy padding, decent ventilation and the neat touch of the Fidlock magnetic buckle that is super easy to use. Get in touch with any questions or offers, and be sure to check out my other items for sale. Thanks for looking, Rob

Selling
Jul 31, 2021 at 6:08
Jul 31, 2021
Load more...
Featured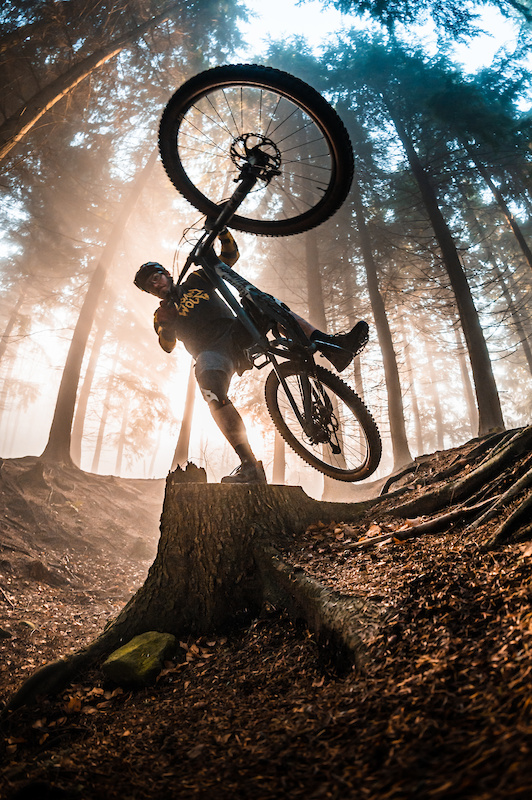 Photo by adamlvphotography