canadaka
Male / 35
Vancouver , British Columbia
Block user
Supported Regions

Fraser Valley
via
FVMBA

Whitehorse
via
CMBC

Fraser Valley
via
FVMBA
Recent

Aug 17, 2017 at 7:44
1 days

Aug 16, 2017 at 23:36
1 days

Aug 16, 2017 at 17:55
2 days

Aug 16, 2017 at 17:49
2 days

Aug 16, 2017 at 16:17
2 days
Starting Today: Win Big with the Whistler Trailforks Trail Challenge
@TimmoWhistler: Kinda bad timing, our Strava API usage has been hitting all-time highs the past week just before this contest started. So we have a daily backlog of strava rides in queue to import. There are currently over 6,106 strava rides in queue waiting to be imported and we're at todays limit. They will start processing again in a couple hours. So your rides will import! But yes you can record your ride using Trailforks and choose an option to sync it to Strava. But because our API usage is maxxed out, this also might be delayed. Looking at ways to get around that, normally this isn't an issue though, just kinda become an issue this week. This is how I track all my rides, using the Trailforks app and sync TO Stava.

Aug 15, 2017 at 14:15
3 days

Aug 14, 2017 at 18:20
Aug 14, 2017
Starting Today: Win Big with the Whistler Trailforks Trail Challenge
You can see in the Village at the Lift Coffee Co. And here is the URL https://www.trailforks.com/contests/whistlertrailchallenge/?date_start=2017-08-14&date_end=2017-08-19 Looks like our Strava API usage is getting slammed and we're hitting the daily limit for 4th day in a row so the import Queue is stacking up. I'll try and get it processed tomorrow. If you use the Trailforks app to record your ride then have it sync to Strava, there will be no queue.

Aug 14, 2017 at 17:35
Aug 14, 2017

Aug 14, 2017 at 13:10
Aug 14, 2017

Aug 14, 2017 at 5:16
Aug 14, 2017
Load more...
Featured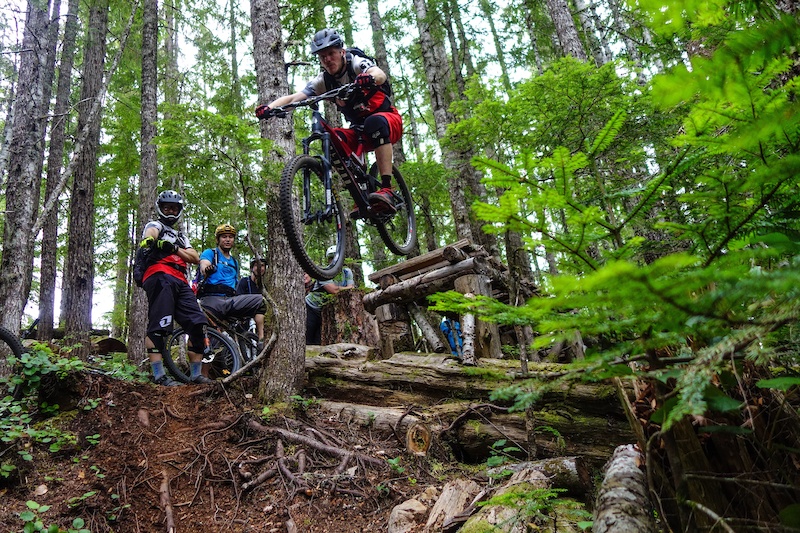 Photo by canadaka