drmantistobogganmd
Member since Oct 27, 2019

Manchester , United Kingdom
Block user
Recent

Nov 30, 2020 at 9:07
1 days

Selling
Nov 30, 2020 at 7:15
1 days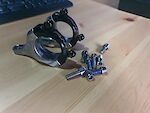 $35 GBP
Funn RSX 35mm direct mount DH stem 20rise Pretty sure some of the spare bolts I have are Ti

Selling
Nov 30, 2020 at 6:55
1 days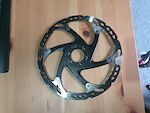 $15 GBP
Shimano RT76 203mm rotor Shimano RT76 203mm rotor Shimano RT76 203mm rotor

Selling
Nov 30, 2020 at 6:28
1 days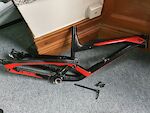 $550 GBP
Barely used. From about June 18 to Nov 18 then its been in storage. I can transfer my YT account to your email and give you the receipt for warranty. Think the frame warranty lasts for 3 years ending June 21.

Nov 30, 2020 at 4:56
1 days

Nov 3, 2020 at 5:26
Nov 3, 2020
Update: Atherton Bikes Seeking Around £600,000 in Crowd Funding Investment
I cant see this company succeeding at all. It worries me further than they want crowd funding money. I mean I thought they had money themselves and Dragons Den millionaires. Surely the Dragons Den peeps could invest if they thought it was profitable. But given the cost of these bikes, I cant see them expanding beyond being a boutique custom brand for a very few select customers. Plus the Atherton's are not exactly as big as they used to be. Call me a sceptic but I think this is a bad investment.

Oct 29, 2020 at 8:14
Oct 29, 2020

Oct 27, 2020 at 6:14
Oct 27, 2020

Selling
Oct 27, 2020 at 6:14
Oct 27, 2020

Oct 14, 2020 at 8:14
Oct 14, 2020
Load more...