firechickenextrasauce
Member since May 24, 2020

Male / 37
South Jordan , Utah
Block user
Recent

Oct 7, 2021 at 11:50
Oct 7, 2021

Oct 7, 2021 at 11:33
Oct 7, 2021

Oct 7, 2021 at 11:30
Oct 7, 2021

Oct 7, 2021 at 11:29
Oct 7, 2021
Tinker Juarez Announces Split with Cannondale in Now Deleted Social Media Post
@Spark24: Valid! This really begs the question, what do you do when you're a life-long athlete in this kind of sport and you exit your prime racing years? This dude might rip but I'm watching the non-Master's age races. $25K is not a lot to live on but its a lot for being out of prime and basically doing what you'd be doing anyway.

Aug 30, 2021 at 18:50
Aug 30, 2021

Jan 17, 2021 at 6:51
Jan 17, 2021

Dec 15, 2020 at 21:36
Dec 15, 2020

Selling
Dec 15, 2020 at 21:35
Dec 15, 2020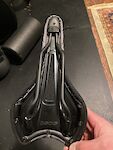 $65 USD
Brand new in packaging 2020 SDG Oso Radar Saddle. This saddle is particularly great if you get tire buzz. The cut out compensates for that. This saddle has never been mounted. Local pick up is ok. https://www.competitivecyclist.com/sdg-components-oso-radar-mtn-ti-alloy-saddle?skid=SDC1WU0-BEAGRA-S138&CMP_SKU=SDC1WU0&MER=0406&CSPID=0914

Dec 11, 2020 at 14:53
Dec 11, 2020

Looks cold because it is cold. Bar Mitts A+
14.3 km - 01:30 - 2 achievements
Load more...