home-team
Member since Nov 17, 2007

Male / 43
Sparwood , British Columbia
Block user
Recent

Selling
Sep 15, 2023 at 11:33
Sep 15, 2023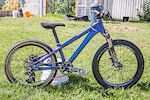 $800 CAD
Mixed year Spawn Katori 20", the frame and drive train were new in 2019. The rest of the bike was leftover pieces I had in the garage and hand-me-down parts. The wheels are custom one of a kind built and the fork is a carbon Suntour 20" that is probably the best kids fork out there. The bike has been hanging in the garage for the past couple of years and it is time for someone else to enjoy it. Drive train is custom cut down Zee cranks with a XO 10 speed DH derailleur and cassette. Pretty rad little kids dirt jump bike. Price is OBO.

Selling
Sep 15, 2023 at 11:29
Sep 15, 2023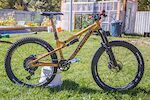 $2250 CAD
Custom-built 2021 Transition Ripcord, 24" wheels (Sunringle Duroc 30 rims with Factor Hubs), Manitou Junit Expert Fork, Shimano SLX brakes, Sram 11-speed drive train (XO derailleur, NX shifter), Fox Transfer 100mm travel dropper post (externally routed), 150mm Canfield Cranks. The bike has been ridden by a novice 10-year-old about a dozen times in the past two seasons, unfortunately, he has outgrown it. The price is OBO, not looking for trades.

Selling
Apr 15, 2023 at 10:31
Apr 15, 2023

Jul 8, 2022 at 5:14
Jul 8, 2022

Selling
Jul 8, 2022 at 5:14
Jul 8, 2022

Jun 7, 2022 at 8:42
Jun 7, 2022

Selling
Jun 7, 2022 at 8:42
Jun 7, 2022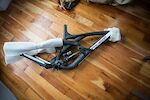 $700 CAD
Large Polygon Collosus N9 frame has never been built up, has never been ridden. Received the frame in 2019 as a warranty replacement that I decided never to build up. Carbon fiber frame, 160mm of travel, 142 x 12 rear axle spacing, press in bottom bracket. Missing one of the linkage bolts (can see in the pictures) and the rear axle. I have been trying to get Polygon to send me them as they were not with the frame when it was shipped to me. Could probably find a replacement at a local bike shop. Price reflects these missing parts ...

Selling
Jun 7, 2022 at 8:34
Jun 7, 2022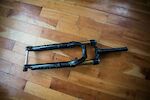 $400 CAD
Pretty sure this fork is from 2015. I took it off a hard tail that I had and then forgot that I had it. Recently moved and found this in a bin. 100mm of travel, 27.5 wheel size, 15mm x 100 axle size, tapered steer tub (almost 7.5 inches). In great shape, don't think it was ever ridden, probably have a CTD remote somewhere if you want to hook that backup. Make me an offer ...

Selling
Jun 7, 2022 at 8:24
Jun 7, 2022

Jul 11, 2021 at 12:38
Jul 11, 2021
Load more...
Featured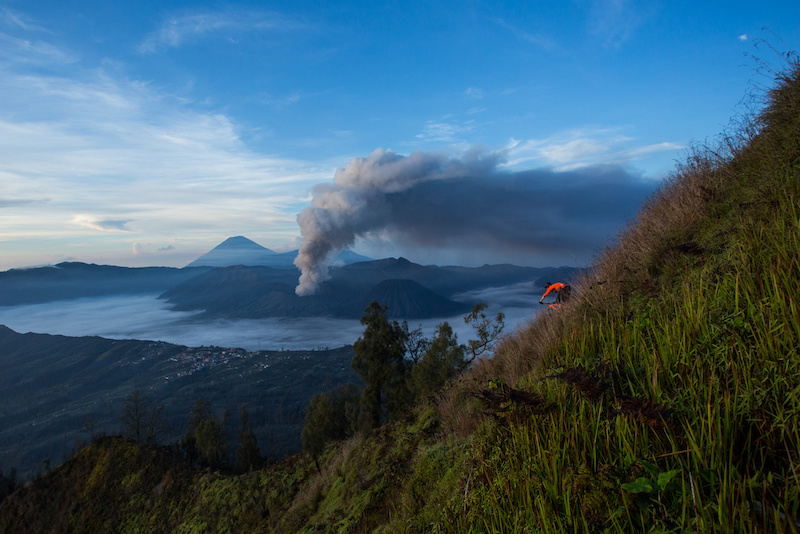 Photo by home-team