pro-nate
Member since Sep 10, 2009

Male / 23
Surrey , British Columbia
Block user
Recent

Nov 28, 2012 at 12:40
Nov 28, 2012
Video: A Classic Refined - The 2013 Kona Shred
I disagree with a lot of the previous comments. I think this bike IS on the right track. It's simple, and looks great for somebody getting into the world of riding. I would definitely ride one given the opportunity. It would be a great frame to build off of (component wise), and I think it's kind of exciting to see Kona getting back on top of things. This push back to simpler, more effective all-round bikes is really cool in my opinion, and smart. This bike could be taken in so many directions, and is immensely more versatile than the last version. It looks to be significantly lighter and with more effective geo. Appreciate what this bike has to offer, the paint is the only con I see, and it is pretty neutral, so you could even play off that! Great looking bike.

Nov 27, 2012 at 20:42
Nov 27, 2012
LAST DAY TO VOTE: 2012 Photo Of The Year - Semi Finals
I'm honestly disappointed with all but match #3. I feel the other shots in the selection were incredible: amazing lighting and composition. I don't think it adds up. Simply, weird. Steve Lloyd was definitely robbed, but so were the other 2 I mentioned. This is a photo contest, and it's too bad that people aren't judging the quality of the photos. The photos that have been eliminated now, are the ones that most creatively capture the essence of our sport.
Load more...
Featured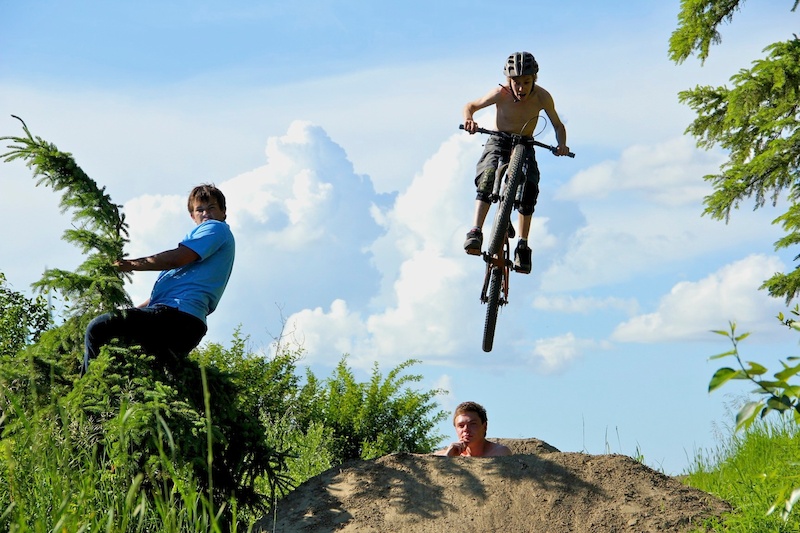 Photo by pro-nate