woodyc
Member since Oct 22, 2009

Male / 36
littleborough , United Kingdom
Block user
Recent

Dec 7, 2019 at 16:18
Dec 7, 2019

Oct 28, 2019 at 11:40
Oct 28, 2019

Oct 17, 2019 at 11:27
Oct 17, 2019

Oct 17, 2019 at 5:34
Oct 17, 2019

May 23, 2019 at 5:01
May 23, 2019
Bike Check: Joe Barnes' Unique Orange Alpine 6
I would love to buy an Orange next, just unlikely for now due to the amount of frames that suffer cracks at the welds. 3 mates, one with a 5 and the other 2 on Alpines, all have suffered cracks. Orange repaired them but charged for the paint job. All the issues with my Slash 98 have been sorted FOC, I've seen the receipts for replacement shocks, wheels etc from the shop and Trek don't bat an eyelid, they just pay up.

Aug 11, 2018 at 2:08
Aug 11, 2018

Jul 30, 2018 at 1:34
Jul 30, 2018
There's a New Aluminum Version of the Trek Slash
The shock on my Slash 9.8 is gash. 2 rides in and it blew. It took Sram/Trek 6 weeks to replace the shock. Installed that one and spotted that it was weeping on the first ride. Hit lockout and it squeaked it's cock off on every climb. Now on a 3rd shock since May 2018, see how this one goes. On the plus side though, these bikes are bastard fast!

Jun 1, 2018 at 6:00
Jun 1, 2018

Selling
Feb 15, 2018 at 14:52
Feb 15, 2018

Feb 15, 2018 at 14:49
Feb 15, 2018
Load more...
Featured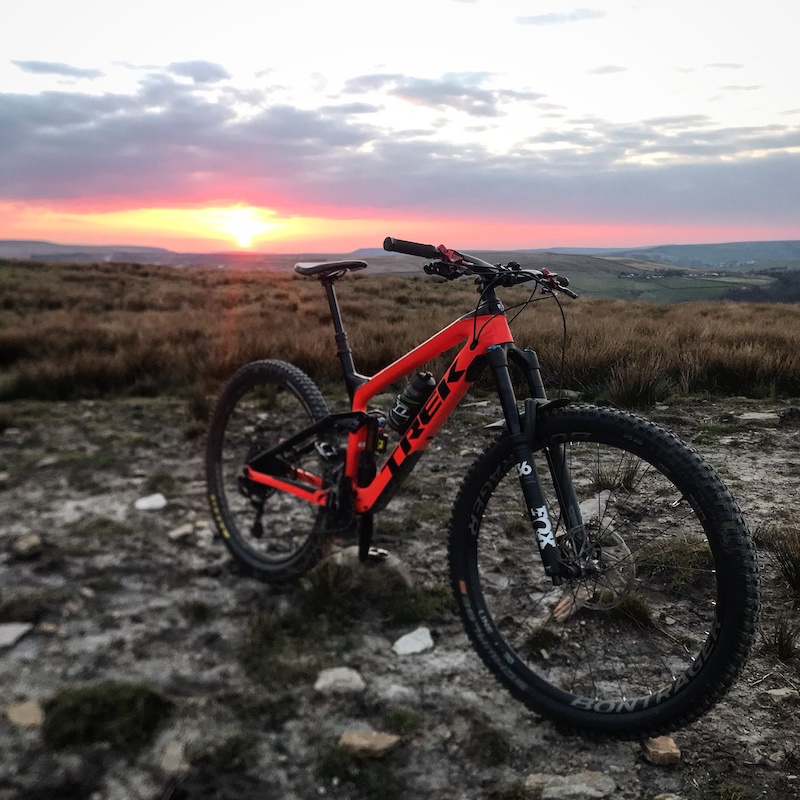 Photo by woodyc