Chadimac22
Member since Dec 22, 2012

O+
Male / 41
Winchester , Virginia
Block user
Recent

Nov 27, 2022 at 4:52
Nov 27, 2022
Throwback Thursday: Opinion - The Argument For Short-Travel Bikes
Concur with this. I rode park for an entire summer and when it came time to get back on the XC course, I saw it in a completely different light... and with a level of confidence that I didn't have before. I ride short travel and long travel alike... just pick the right tool for the job.

Selling
Nov 20, 2022 at 10:38
Nov 20, 2022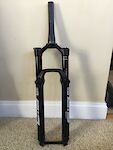 $495 USD
2021 Rock Shox SID Select + fork for sale. 120mm travel, boost spacing, 44mm offset, Charger damper. Fork has low hours on it and is truly in excellent condition. Stanchions are perfect. Only a few scuffs and scratches on the lower legs. Fork is compatible compatible with torque caps but also compatible with all non-Torque Cap wheels as well (so long as it's boost spacing). Will include DT Swiss torque caps if desired (again, torque caps aren't necessary). Steer tube is 7.7" with star nut installed Price includes PayPal fees and shipping so please keep that in mind when making your offer. Thanks!

Selling
Nov 20, 2022 at 10:12
Nov 20, 2022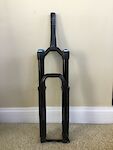 $425 USD
Hi everyone! Selling my Fox 36 Performance GRIP 160mm fork. Boost spacing, 51mm offset. Stanchions are mint and the lowers are very good. Some minor nicks and scratches on the lowers only but it's consistent with trail usage and age. Two rides on brand new SKF seals and Maxima fluids. Steer tube is just over 7.3" with nut installed. $450 Price includes shipping and PayPal fees.

Selling
Oct 1, 2022 at 19:17
Oct 1, 2022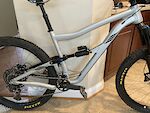 $1100 USD
Selling my Ibis Ripmo XL frame. It's in great shape with no dents or dings. There's some minor heel rub and scuffing on the chain stays. The downtube has some small specks and scratches from trail debris and a couple scratches on the BB shell. That's really about it. Travel is 147mm Overall, it's in really good condition and needs nothing. Shock is in great shape too… no leaks of any kind. This was my backup bike as I typically ride more XC these days. FRAME ONLY Shipping should be around $65.

Selling
Oct 1, 2022 at 19:05
Oct 1, 2022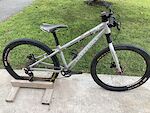 $750 USD
Selling my daughter's Cannondale F4 Mountainbike. It's a size Extra Small and perfect for growing kids and adults alike. She raced t he NICA season on it and has since moved on. Ready for a new owner! Has lots of go-fast pets so if you're looking for a basic kids bike, this definitely isn't it. Build is as follows: **Headshok needs to be serviced and leaks air** price adjusted Accordingly. -Cannondale CAAD frame and Headshok -DT Swiss 240s Hubs -Stans Crest rims -Maxxis Ikon tires, set up tubeless -Thomson seatpost -Fizik Aliante saddle -Carbon handlebars -Raceface crankset -Shimano XT 10 speed derailleur -Shimano Deore shifter -TRP Spyre mech disc brakes w/Avid levers -Lock on grips Bike is super light and incredibly well built.

Selling
Oct 1, 2022 at 18:57
Oct 1, 2022
$150 USD
WTB rims 27.5, Shimano hubs, HG driver, 180 CL rotors included. 29mm internal width, taped and ready for tubeless. NON-Boost. Very good condition, ready to roll! Rotors have some grooves in them but still have some life left. Tires not included. Price includes shipping and PayPal fees so please keep that in mind when making offers.

Selling
Sep 3, 2022 at 13:51
Sep 3, 2022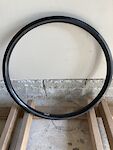 $350 USD
ENVE M70 Thirty HV 29 Rim. Some small nicks and scuffs but no gouges in the carbon. Has some really stubborn rim tape that needs to be removed and all decals have been removed as well. Run it stealth or add some customs. 32 hole Price includes shipping and PayPal fees.

Selling
Sep 3, 2022 at 13:43
Sep 3, 2022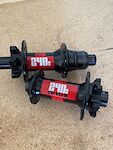 $399 USD
DT Swiss 240s Front and rear BOOST hubs, XD driver and 6 bolt rotors. Took these off of an ENVE wheelset. Excellent condition. Bearings are silky smooth. Hubs have a few small marks from previous build (done by factory ENVE). 32 hole Price includes shipping and PayPal fees.

Selling
Aug 30, 2022 at 6:04
Aug 30, 2022

Aug 29, 2022 at 10:13
Aug 29, 2022
Load more...