gmcgurk
Member since May 1, 2012

Male / 28
San Diego , California
Block user
Recent

Jun 17, 2021 at 9:50
12 hours
Video: Pit Viper Announces New MTB Apparel Line
Is that the same Sketchy Andy (Andy Lewis) of slacklining fame? Would absolutely love to see Sketchy Andy send it on a bike. What a legend: https://www.redbull.com/int-en/episodes/sketchy-andy-reel-rock-s01-e03

Jun 7, 2021 at 7:05
Jun 7, 2021

Selling
May 16, 2021 at 12:23
May 16, 2021
$5600 USD
Purchased new in July 2019 and has seen light use due to a busy grad school/ work schedule. The bike is fully stock with the exception of the Vorsprung Tractive Tune upgrade I had performed on the shock. I also installed a full Ride Wrap frame protection kit that has kept the frame looking brand new. All components have received regular service and maintenance. Let me know if you have any questions! Highlights: Frame: Carbon CC with ride wrap protection kit installed from day one Drivetrain: SRAM X01 Eagle 12sp Wheels: Carbon Reserve Cassette: SRAM XG1295 Eagle 10-50T Shifters: SRAM X01 Eagle Bars: SCB AM Carbon Brakes: SRAM Code RSC w/ Avid Centerline 200mm front, 180mm rear rotors Seat Post:RockShox Reverb Stealth 31.6 Crankset: SRAM X1 Eagle Carbon 175mm Fork: FOX 36 Float Performance Elite, 160mm Rear Shock: RockShox Super Deluxe Air RCT with Vorsprung Tractive Tune Local pickup preferred. Buyer pays PayPal and shipping fees.

Dec 9, 2020 at 10:19
Dec 9, 2020
NBA All Star Reggie Miller Voted on to USA Cycling Board
This is awesome news! Reggie will be a great voice for a lot of riders that feel alienated by the lack of diversity in our sport. It's cool he comes from a sport that was previously dominated by Caucasian athletes, but has made the transition to a pretty unbiased sport in terms of diversity. Maybe he'll have a few ideas that could be applied to cycling. We have a lot of barriers to break down before mountain biking is truly accessible, but stoked to see things like this and Elliot's new foundation.

Selling
Oct 12, 2020 at 12:50
Oct 12, 2020

Jul 24, 2020 at 11:22
Jul 24, 2020
Video: Mammoth Mountain Opens New eMTB Trail
Using the old 4x track for an eMTB trail at a bike park with a lift...ok Mammoth. Also, not the first teeter-totter in the bike park. They used to have a sweet DJ and wood skinny park at the bottom of Kamikaze back in the 2000's. Bring that back Mammoth!

Selling
Jul 22, 2020 at 7:47
Jul 22, 2020
$40 USD
Brand new E13 LG1 DH 2.4 tire still in packaging. Sold my dh bike and don't need the tire anymore. Buyer pays PayPal and shipping.

Jun 10, 2020 at 21:52
Jun 10, 2020

Selling
Jun 10, 2020 at 21:52
Jun 10, 2020
$30 USD
Brand new in box E13 Guidering SL 32T.

Selling
Jun 10, 2020 at 21:49
Jun 10, 2020
$30 USD
160mm air shaft for 27.5 Lyrik.
Load more...
Featured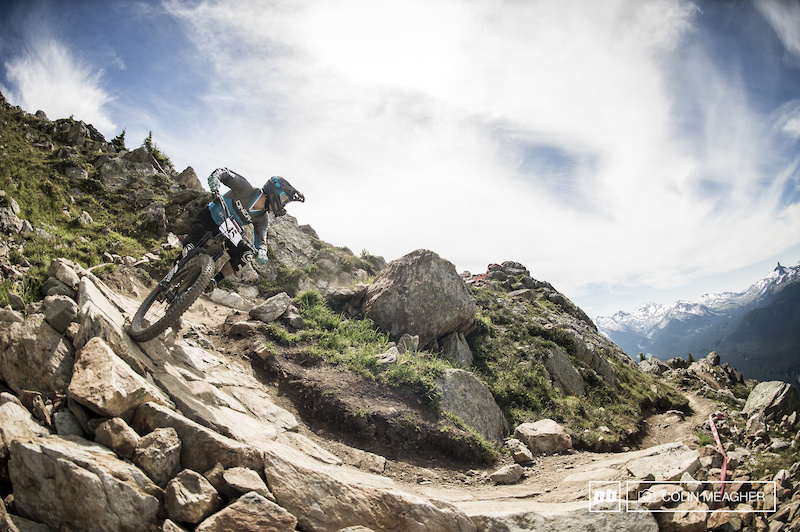 Photo by meagerdude