kateweatherly
Member since Jun 7, 2015

Female / 26
Auckland , New Zealand
Block user
Recent
Jul 2, 2022 at 11:45
Jul 2, 2022
Understanding the UCI's New Policies for Transgender Athletes
@commental: totally valid question. I was speaking specifically to my standings in domestic racing. It's difficult to seperate my journey through racing from my transition as both happened in tandem. I started racing downhill seriously in 2015 which is the same time that I started my transition. I was finishing mid pack in the mens field but this was the domestic field. So no, I likely would never have been strong/fit/fast enough to finish mid pack at a World Cup in the mens field. I was more meaning that if you look at my times, they were comparable throughout my racing career to other girls with similar experience and time riding. If I had an unfair advantage you'd expect to see me winning races without trying. However, I regularly get beaten and when I do win it's after hours and hours in the gym and on the bike. People love to reference the fact I won every national race the first year I came out. Half those races I was the only woman competing since several of my competitors was sick and NZ has always had a small womens field in downhill. A great example would be Jenna Hastings who currently races in the junior field, she's beaten me several times on her home tracks. I can't speak to your question about making it fair for trans men to compete with cis men as this is somewhat a question about socialisation prior to competition. Most of the trans men I know never played sport before transitioning and therefore don't following it. I do know a couple high level trans masc athletes who compete in America but they never get any attention because they aren't considered unfair. Similarly to the fact I only get attention when I win events. I've been racing in the womens field for 4 years, so how come people only reference one World Cup finish and a national race from back in 2018???
Jul 1, 2022 at 16:05
Jul 1, 2022
Understanding the UCI's New Policies for Transgender Athletes
It's almost like I had already started my transition and had a female's level of testosterone and oestrogen for several years prior to changing categories out of fear of dealing with bigots. A high level female athlete coming in the mens field would likely be finishing mid pack similarly to me. Differing opinions are welcome on this topic, but don't you dare blatantly lie about me.
Apr 10, 2020 at 4:46
Apr 10, 2020

Endurance Ride: Social Distancing Edition
Dec 21, 2019 at 4:15
Dec 21, 2019

Nov 7, 2019 at 7:36
Nov 7, 2019
Your ability to remain positive and kind despite negativity and uncertainty is what makes you unique. All the best in sport and in life.
Nov 6, 2019 at 21:10
Nov 6, 2019
UCI to Consider Lowering Female Transgender Athletes' Maximum Testosterone Threshold
@savagelake: Eh, its the same crap (and often the same people), spouting the same stuff I've addressed time and time again, its clear people aren't willing to read or understand, so I'd rather make jokes, especially when people bring their actual transphobia into the comments (calling a trans person a tranny is fucked). I'm still very broken, currently a netflix pro, so if anyone wants to claim I have an advantage watching netflix better get on that!
Nov 6, 2019 at 20:40
Nov 6, 2019
Load more...
Featured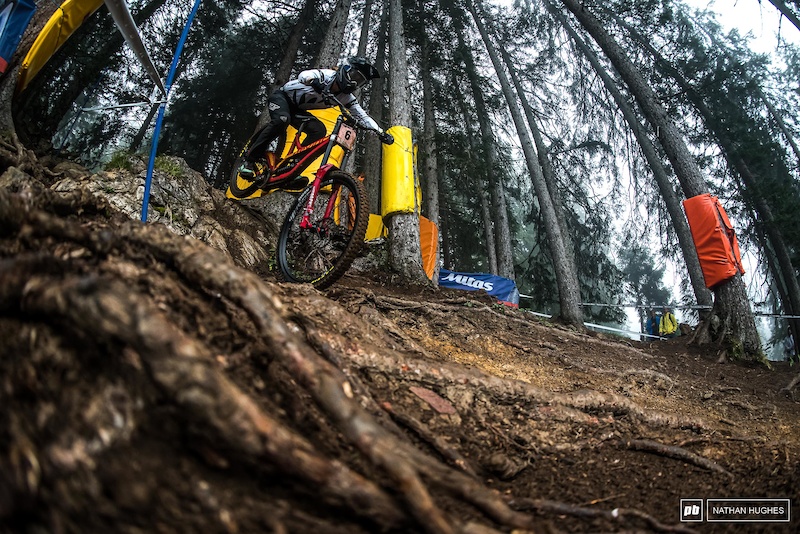 Photo by nathanhughes