nason222
Member since May 31, 2010

Male / 28
Santa Rosa , California
Block user
Recent

Jan 26, 2015 at 8:54
Jan 26, 2015

Selling
Jan 26, 2015 at 8:52
Jan 26, 2015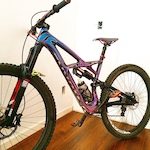 $3600 USD
Time to sell my bike and get a new one. It's. Large specialized enduro special edition tld frame. The paint job on this frame is amazing and very detailed. The bike has a 1x10 set up and roval carbon wheels deity steam, bars, grips, and seat. rockshox monarch rear shock and pike up front.

Aug 28, 2014 at 16:59
Aug 28, 2014
Exclusive: Sam Hill's Secret Weapon
why not just save up and get the kit instead of red necking it and then having a bad experience with it. Don't get me wrong some things you can red neck but tires aren't one of them.

Selling
Aug 20, 2014 at 22:45
Aug 20, 2014

May 16, 2014 at 18:10
May 16, 2014
Video: ENVE - US Made By Choice
Honestly I've had a horrible experience with enve along with one of my local shops. They don't do their job very well and don't want to help riders out. I could go on for days, but I'm just saying its not worth the money.

Selling
May 5, 2014 at 10:48
May 5, 2014
$1800 USD
I have a enve wheelset up for grabs. Its in really good condition, the rear rim is brand new never been ridden. Text me or inbox me your offers worst I can say is no.

Selling
Apr 8, 2014 at 11:09
Apr 8, 2014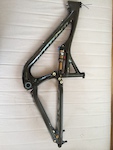 $2500 USD
I have a 2013 Specialized Stumpjumper EVO 29er size MEDIUM up for grabs. the frame is in very good condition pretty much brand new no scrathes or anything like that in the carbon.. the only rub mark is on the inside od the triangle on the drive side but that is also very small and youll never see it. it has a brand new bottom bracket and headset. shoot me your offers no trades. inbox me or for an fast response text me.

Apr 8, 2014 at 11:01
Apr 8, 2014

Apr 8, 2014 at 10:47
Apr 8, 2014

Selling
Mar 5, 2014 at 13:34
Mar 5, 2014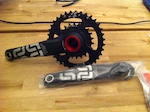 $300 USD
Brand new cranks never used or installed. shoot me an offer.
Load more...