shlotch
Member since Apr 25, 2016

O+
Calgary , Alberta
Block user
Supported Regions

Moose Mountain
via
MMBTS

Bragg Creek
via
MMBTS

Bragg Creek
via
MMBTS
Recent

Selling
May 10, 2023 at 7:20
May 10, 2023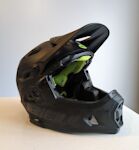 $275 CAD
This is a brand-new, never worn, never used Bell Super DH helmet in matte/gloss black. Size is medium (55-59cm). The helmet includes extra pads for adjusting the chin-bar fit, a removable light/GoPro mount, and a carrying bag. This convertible helmet is fully DH-certified and is ideal for the type of riding that includes long pedals up the mountain and fast trips down the mountain. Selling because it took forever for this helmet to be ordered and I picked up something else before it arrived. More info: https://www.ridleys.com/product/bell-super-dh-spherical-306942-1.htm

Selling
May 10, 2023 at 7:13
May 10, 2023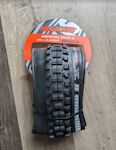 $100 CAD
Brand new, unopened Maxxis DHR II. DoubleDown casing and MaxxTerra compound - a great combination for a sturdy, fast rear tire. Size is 29x2.4WT

Selling
May 10, 2023 at 7:11
May 10, 2023
$100 CAD
Brand new, unopened Maxxis Assegai tire. EXO+ casing and MaxxGrip compound - a great combination for a extra front-tire traction. Size is 29x2.5WT.

Feb 10, 2023 at 7:43
Feb 10, 2023

Selling
Jan 24, 2023 at 15:17
Jan 24, 2023

Dec 15, 2022 at 15:22
Dec 15, 2022
10 Things I Loved in 2022: Henry Quinney
I've owned a couple digital pressure gauges, and one reason I'm stuck on the Topeak is how easy it is to take apart and clean when it inevitably gets gummed up with sealant. Underrated feature, imo. And on the topic of bearing tools, one of my top picks for this year would have to be the bearing tool RAAW put up in their online store. It's an inexpensive, but well made tool that works great and is aimed at the home mechanic who just needs to deal with the bearings on that particular bike once every couple of years. It's something that, as I customer, I appreciate from a manufacturer. And it speaks to the principles of the brand.

Selling
Nov 22, 2022 at 11:22
Nov 22, 2022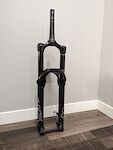 $350 CAD
This is a 2020 Rock Shox Lyrik Ultimate: - Wheel size: 29" - Travel: Currently set at 180mm, stock was 170mm. - Offset: 42mm - Charger 2.1 damper - 7 1/4" of steerer Selling cheap as the coating on the stanchions is starting to show signs of wear (see photo #4). Functionally, it still works fine and there are no leaks. The stanchions have no dings or scratches. This could still make a really cheap upgrade, or be made close to new by getting a CSU from a lesser or busted Lyrik/Yari. You could even take the Charger 2.1 damper out of this thing and save money compared to cost of buying a new one to upgrade a different Lyrik or Yari. There is a ton of steerer tube (7 1/4"). It is currently tapped for a OneUp EDC tool, but I can cut that bit off and install a star-nut if you prefer. Fork has zero hours on it since being fully serviced this winter. Crown and lowers are ride-wrapped.

Nov 15, 2022 at 9:23
Nov 15, 2022

Selling
Nov 7, 2022 at 8:33
Nov 7, 2022

Selling
Nov 7, 2022 at 8:30
Nov 7, 2022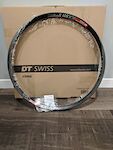 $150 CAD
DT Swiss EX 511 rim. 29" and 32 spoke holes. Inner rim width is 30mm. Includes aluminum DT Swiss squorx nipples and washers. Brand new, in original packaging.
Load more...