shlotch
Member since Apr 25, 2016

Calgary , Alberta
Block user
Supported Regions

Moose Mountain
via
MMBTS

Bragg Creek
via
MMBTS

Bragg Creek
via
MMBTS
Recent

May 4, 2022 at 20:12
May 4, 2022

Selling
Jan 12, 2022 at 10:53
Jan 12, 2022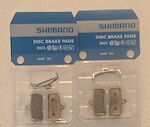 $70 CAD
Two spare sets of D02S brake pads. These fit a variety of 4 piston Shimano calipers. Metal compound. $70 for the front/rear set.

Selling
Dec 23, 2021 at 16:54
Dec 23, 2021

Selling
Dec 23, 2021 at 16:48
Dec 23, 2021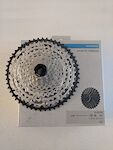 $150 CAD
I have a spare M7100 cassette I was holding on to as a spare but figured it might be more useful to someone else at the moment, given that some parts are tough to find. It's new, still in the box.

Dec 23, 2021 at 16:36
Dec 23, 2021

Nov 29, 2021 at 8:44
Nov 29, 2021
Burning Question: 7 Brands That Haven't Released an eMTB Yet
@Upundu: You're not wrong that people are driving cars. But we also have cities and infrastructure built around the automobile and lots of times people have no choice. Demanding better and being stuck living in the world that currently exists are not mutually exclusive ideas. I'm certain a second thought is given. Otherwise people in car-centric cities wouldn't be demanding better public transit and cycle infrastructure at such a high level. This is always the 'what about' that comes out when people care about the environment. "Well you drive, don't you?" Sure. A lot of us live in North America where cities are connected exclusively via the automobile and you cannot access areas by foot or by bike or by transit. Operating in the world in which you live does not mean you can't work towards improving it.

Nov 29, 2021 at 8:31
Nov 29, 2021
Burning Question: 7 Brands That Haven't Released an eMTB Yet
"I don't like the idea of unnecessarily introducing the pollution inherent in batteries and consumed power where they simply aren't required by most people." This is 100% my "get erf ma lawn" opinion of ebikes. It feels so backwards. In every other instance, electric transportation is done with goals towards sustainability. You build ebikes for commuting and it frees people from the vehicle. You add electric motors to cars and it allows for more sustainable energy production. Even electric scooters open up longer sidewalk commutes to people who would otherwise likely be driving. But ebikes are the opposite of this progess. We already have a sustainable, zero-emission (when in use) way to access the backcountry and it's called the mountain bike. I get it that in some cases it is a great thing, allowing older people or otherwise disadvantaged folks to access the outdoors in a way that would otherwide not be available. But that's not the scenario that is driving ebike adoption for the large part. In reality, it is normal, healthy adults replacing a more sustainable technology (the mountain bike) with a less sustainable one (the ebike). So now, all of a sudden, emissions are a part of riding a bike and we get to fill the ground with more and more discarded lithium cells. And that's not even getting into the impact on trails, maintenance, and environmental sustainability. We're going in the wrong direction.

Nov 27, 2021 at 9:14
Nov 27, 2021

Selling
Nov 27, 2021 at 9:13
Nov 27, 2021
$150 CAD
New, never used. Bought this in strange moment of maturity after a nasty back incident. Then proceeded to heal up and, of course, never use it once I was riding my bike again. Apparently super comfortable. Great minimalist protection, especially for those who do a lot of lift-access biking. Size is M/L. Their size chart says that's ideal for people around 170-180cm tall. Here's a link to the IXS website for all of the info: https://ixs.com/us/moto/motorcycle-garment/protectorsslider/protectors/1460/flow-upper-body-protective-grey

Nov 15, 2021 at 13:32
Nov 15, 2021
Load more...