meagerdude
Member since Jun 8, 2010

Plus Mod
Seattle , Washington
Male / 46
I am a professional photographer with a great deal of passion for documenting mountain biking culture.
Block user
Recent

Selling
Dec 6, 2013 at 12:25
Dec 6, 2013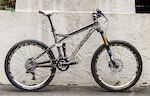 $2500 USD
Devinci Dixon complete bike, size M, alloy frame purchased as a frame set and built up to my spec from scratch. This was a super fun bike, but it needs a new home. I travel a lot, so it saw minimal riding since I built it up in spring of 2012--likely about 25-30 rides total, most of it pedal up to pedal down with an XX1 drive train in place (I restored the original 2 x 10 drive train for this sale; this original 2 x 10 only has about 12-13 days on it). However, it did have two days of shuttle assisted big descending days--hence the shuttle scar on the downtube and brake lever--the bike was sliding around a bit on the tailgate pad and that paint job's not very tough, so the mud on the pad chewed into the paint very quickly. It's strictly cosmetic. There are also a couple marks on the top tube from one over the bars incident--again purely cosmetic. • Drivetrain: SRAM X0 2 x 10 shifters, X0 front and rear derailleurs w/ X9 38/24 175mm Crank set. I selected the alloy X9 crank set over a carbon X0 because it came with an integrated bash ring (X0 doesn't ), and I swapped out the stock rings for the better shifting and more durable X0 rings. Chain cassette are used, but have life left in them; 11-36 cassette. This is the original cassette and chain; the chain is close to needing to be swapped out if you want to keep the cassette. • Brakes: Avid Elixir CR; one small scuff from a day of shuttling on the right brake lever. Decent amount of pads left. There are a lot of Avid brake bleed haters out there, but I've had zero issues with these other than the occasional standard bleed, and the lever feel is great. •Suspension: 145 mm of supple rear travel from a 2012 Kashima coated Fox RP23 rear air shock and a 2012 Kashima coated Fox 150mm travel Talas FRCL fork with FIT damper, 32mm stanchions. Both fork and rear shock were recently serviced at Fox HQ and have had 2 hours of ride time on them since (I took her for a farewell ride last week). The rear shock got the new bushings, too, for greater durability and tool free replacement. • Wheels/tires: Easton Haven alloy wheelset mounted with Schwalbe 2.35 Hans Damph front and Nobby Nic Double Defense 2.25 tire on the rear. Tires are reasonably fresh with 4 rides on them--there's still rubber feelers on the side nobs. Wheels/tires are currently set up tubeless. • Reverb 125mm dropper post. Right hand top of bar remote set up. This is NOT a stealth dropper, so external hose. Zero issues with this dropper post. • Easton Haven Bar and stem (711mm wide bar/70mm stem). Cockpit's a personal thing; if you like wider bars, likely you've got a brand/size already in mind, but I found these to be fine for most trail riding. The stem is super solid and features top lock face plate bolts: the top two bolts are designed to bottom out; you only need to torque the lower two bolts. • WTB Rocket V saddle with ti rails. No scuffs, just standard wear and tear from a short season of riding. • Bike weighs in at 28lbs as built (12.7kg) • EXTRAS: Match maker shifter/brake mounts for a clutter free cockpit. Bike also has a replaceable ISCG '05 mounting plate held in by the drive side BB cup so you can easily set it up with a TRS+ or a standard chainguide, 1 x spare rear derailleur hanger (always important to have a spare....), and I will also include a spare BB--the one that's on it still has some life in it, but it's tired. Chain and cassette are worn--the chain likely will need to be replaced in another 3-4 rides if you want to keep the cassette. • Negatives: One shuttle scar in the paint on the underside of the downtube. Cosmetic only. There are also a couple scuffs on the top tube as the result of too much speed, some rocks, and questionable handling skills. Again, cosmetic only. Shuttle scuffing on the brake lever and stem face plate as well; again cosmetic only. • Buyer pays all shipping--expect to pay about $80 for that unless you are doing local pickup. Expect that rate to bump up if you want to insure that. To ballpark calculate shipping go to UPS.com and plug in a ground shipment going to your address from zip code 98107. Bike boxes typically measure about 9-10" x 31" x 52", and box and bike will weigh in at about 35lbs. Excepting local pick up with cash in hand, I'll do Paypal only for payment--no credit cards, no checks, etc. I will consider shipping to Canada, but call me to work out details.

Dec 2, 2013 at 8:28
Dec 2, 2013
SR Suntour's New Marketing and Service Center in Wisconsin
I hate to say it brodieclan, but Giant, Specialized, and Trek account for over 75% of the bikes sold worldwide. Hate if you want, but you can't do anything but call them the "big three". And if you check any high end bike--ie XTR or XT/XTR spec or XX1/X0 spec--regardless of what name is on the bike, you're going to need to donate an organ to be able to shell out for it brand new.
Load more...
Featured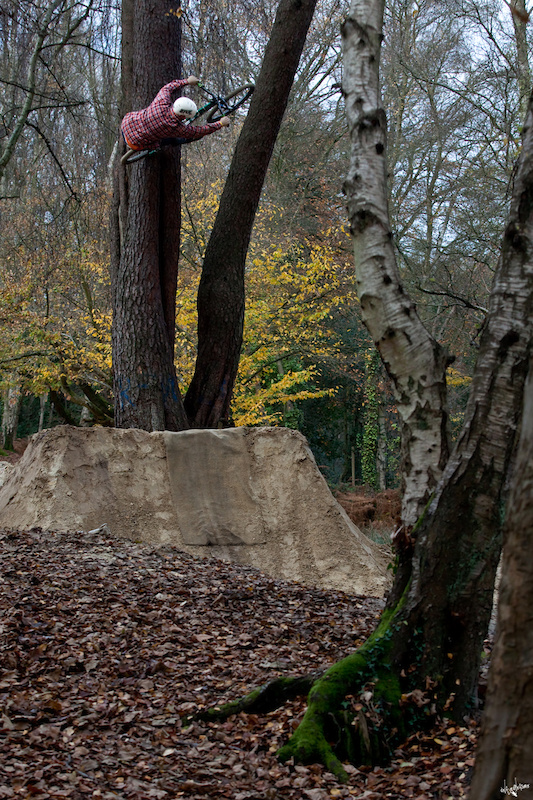 Photo by lunatyk