Fraser Valley Trailblazer Race Series: Local Grassroots Racing for Summer 2013
It's like a regular ride you'd do with your buddies on a Saturday: casual, un-timed climbs followed by pinned descents. Relaxed atmosphere, dialed single track courses, and local riders. No need to bust out the spandex and razor, or the full face helmet and chest protector. The aim is to have fun riding your bike with your friends in the forest.
The Fraser Valley Mountain Bikers Association (FVMBA) is very excited about their version of the hottest racing trend in mountain biking, the Enduro. It's going to be fast, flowy and loamy.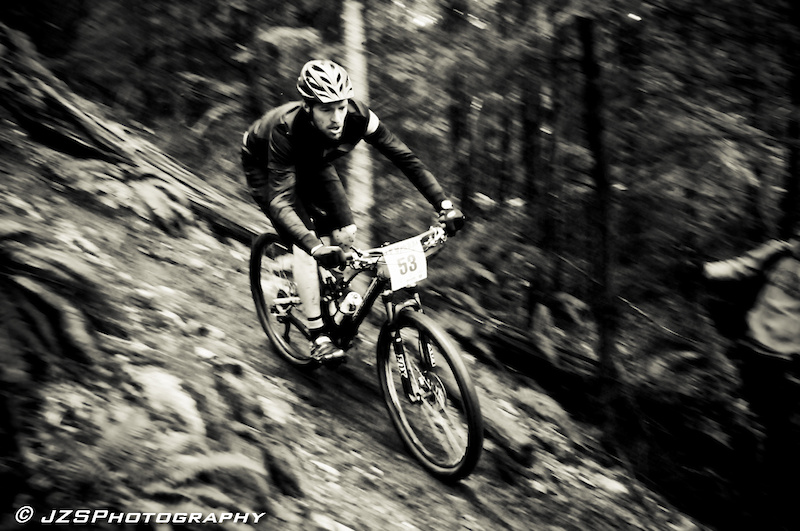 While the series kicks off with the classic and ever popular XC race at Heritage park, the rest of the series is all Enduro style races. Who will become the King of the Fraser Valley Mountains? Get out your sharpies and iPhones and mark your calendars:
April 20
Heritage Park
, Mission (XC)
June 2
Vedder Mountain
, Chilliwack (Enduro)
June 22
Bear Mountain
, Mission (Enduro)
July 14
Sumas Mountain
, Abbotsford (Enduro)
Courses aim to cater to a wide variety of rider strengths. Some will lean more towards fitness; others will be heavier on the gravity side. This ain't no Megavalanche, but arm pump is guaranteed.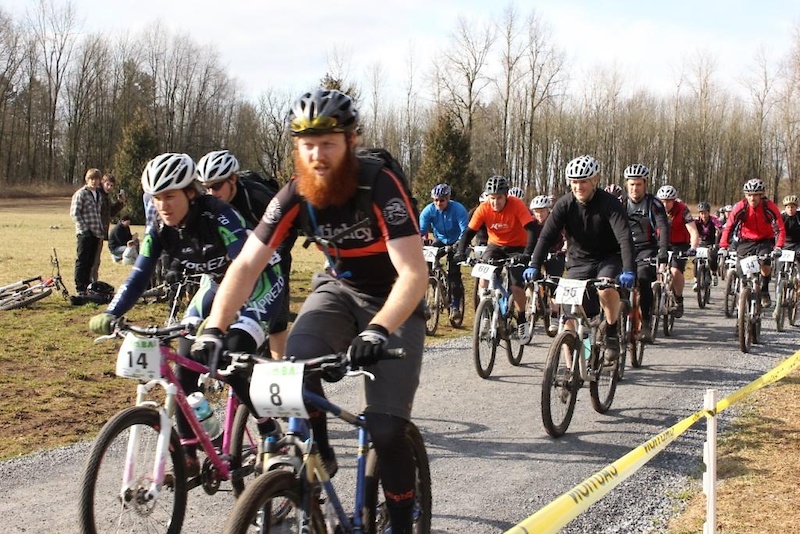 The Heritage Park race is a short XC course (under 1hr for most riders) featuring challenging climbs and exciting descents. Vedder Mountain is a long, single-stage Enduro full of DH flow and a couple of punchy climbs. Bear Mountain is a multi-stage Enduro featuring tech descents mixed with sweet single track climbs. Lastly, Sumas Mountain is another multi-stage Enduro highlighting some awesome trails that will appeal to both the DH and XC rider in everyone.
Sleep in your own bed, and then roll out to the race for the day. Most venues are within an hour's driving distance from Vancouver. Categories will be divided into competitive (for those who like to win at exercise) and recreational (for those who like the couch too) for men, women and youth.
Prizes and shwag for every race thanks to our great sponsors. Après race BBQs will feature a variety of grilled meats and cold beverages. After the event, head down to the Mission Springs Brew Pub to sample the delicious Trailblazer Series beer: "This crisp and refreshing Pilsner beer is an ode to the rugged trail builders who have blazed mountain bike trails into the hillsides all over BC. We brewed this beer to quench your thirst after a tough day in the saddle."
You don't need to have a race license, but you will need to have a current FVMBA membership ($20). Stay tuned to
www.fvmba.com
for registration info and follow up trail days, to give a little love back to the trails you shralped in your race run.
Not interested in racing, but want to help? We need you! Contact us at ride@fvmba.com
Registration is OPEN.
$10 per race or $30 for entire 4 Race Series.
| | |
| --- | --- |
| | I'm seriously stoked to see a series that has the DH and the XC guys and girls battling it out on trails that need both skills to do well. As well as showcasing how good the trails are out in here in the valley. It's gonna be spot on, Can't wait! - Bob Jones |