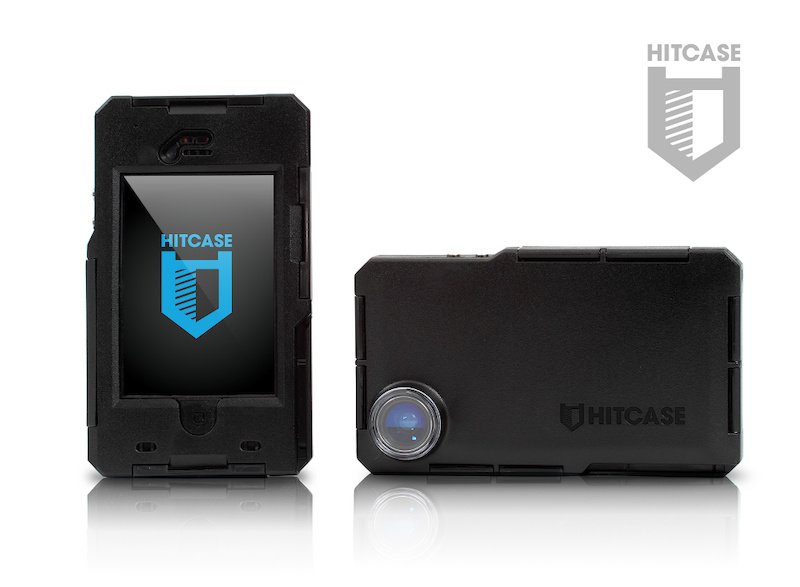 The fourth annual AT's Showdown marked the official MTB debut of the Hitcase Pro, a mountable, waterproof case that transforms the iPhone into a ruggedized POV camera. Hitcase Pro, with its built-in wide angle lens, captured professional quality photos and videos of the Pro side-by-side dueling action as well as the new amateur competition at this year's Showdown. Showdown host Andrew Taylor (AT) and the Hitcase team also presented the *hitshow best up and comer award to the rider that stood out. The winner Brayden Barret Hay received a Hitcase prize pack that included a Hitcase Pro with an Apple iPhone 4S, helmet and tripod mounts.
Back in 2011, filmmaker and Hitcase CEO Brooks Bergreen and Andrew Taylor were independently working on projects to create a case that would transform the iPhone into a mountable POV camera for action sports. They decided to join forces and spent more than a year perfecting the design and mounting system for Hitcase Pro, which is now finally available online and in stores.
"
We're absolutely stoked to have Andrew onboard to put Hitcase to the test every day. He's an awesome rider and an awesome person, and we couldn't be happier to support him and AT's Showdown
," said Brooks Bergreen, Hitcase Corp. CEO.
The Hitcase Pro has a patent-pending ShockSeal design that waterproofs and protects the iPhone from the elements and shields it from shocks and drops while allowing use of the touch screen, buttons and headphone jack. It also includes a Railslide™ Mount System with auto-locking and trigger release functionality that makes it quick and simple to mount the case to just about anything. Hitcase Pro's built-in, removable wide angle lens also doubles the effective field of view of the iPhone's camera to shoot professional quality photos and videos.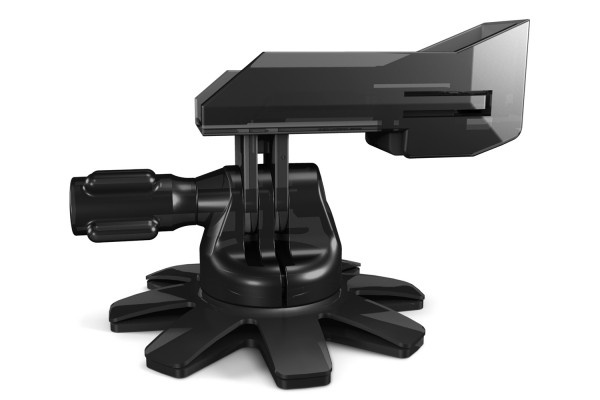 StickR Mount


SuckR Mount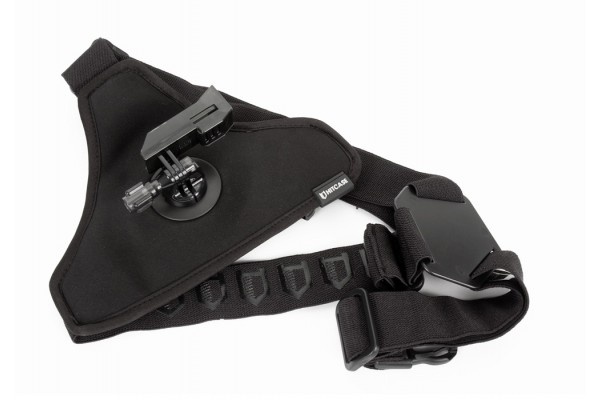 ChestR Mount
"
I've been lucky enough to have the opportunity to travel the world and use Hitcase every day to capture my rides in crazy destinations
," said Taylor, who has spent the last seven years traveling the globe on ongoing film adventures. "
With being on tour and having this active lifestyle, Hitcase makes it easy to shoot a quick photo or video, and upload it wherever I am to share it with friends. It's also tough enough to protect my phone in hard falls.
"
Hitcase Pro for iPhone 4/4s is available now for $129.99 at www.hitcase.com and is coming to REI stores and Apple resellers this winter. Hitcase for iPhone 5 will launch this December just in time for the holidays.
About Hitcase
Based in the outdoor sports mecca of Vancouver, British Columbia, Hitcase builds the worlds best sports activity products for iPhone. For more information on Hitcase visit
www.hitcase.com
.
About AT's Showdown
AT's Showdown is a main event at the SF Bike Expo hosted and created by Andrew Taylor. The Showdown draws many of the world's best freeride mountain bikers for a true head-to-head dirtjump competition. Find more information at
www.atshowdown.com