If you've missed the first test, check it out here
.
---
Here it is, the second installment of the mother of all tire tests in order to find the sweetest DH tire that has ever rolled upon the earth. After the last test, I read a lot of the comments and felt that a lot of good points were raised on what to add to the tests. It also seemed that a lot of people were showing interest in the Schwalbe Wicked Will. I know that a lot of the Yeti guys were running them at the World Cups last year so it seemed like a good idea to try them out.
Cycles Lambert
was nice enough to shoot me over a pair and so the test was on!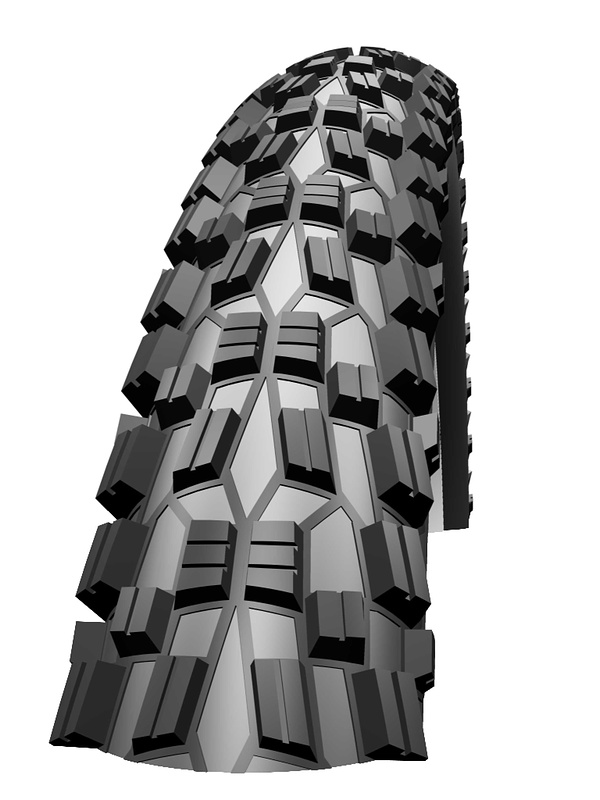 Schwalbe Wicked Will




The Specs:


26 Inch tire by 2.5 inch
Gooey Gluey Compound Front and Back
Advertised Weight: 1370 Grams
Actual weight Front: 1150gr. Back: 1220gr. (interesting how there exactly the same make and model yet slightly different weights)
Suggested Use: Loose over Hard Pack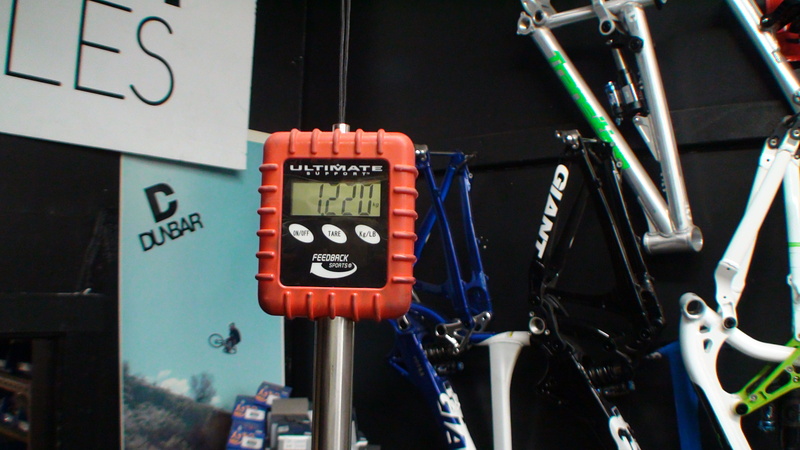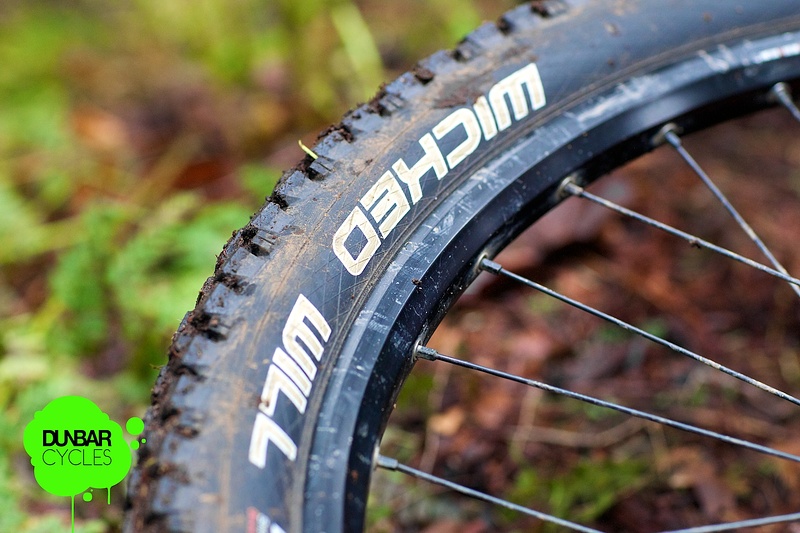 ---
First Impression:
At first glance you can tell that the Wicked Will is going to be a fast rolling tire. The knobs are very low and tightly packed together. The Gooey Gluey Compound feels softer than a Kenda Nevagal or any Maxxis 60A, but still harder than Maxxis's Super tacky or 3C compounds. This makes sense for what the tire was designed for as you want it soft enough that it is still going to grip on the hard pack, yet not so soft that your knobs would fold over in corners on hard surfaces.
---
The Test:
I have revised how I am going to grade each tire. Based on some comments from the previous tire test, I will be giving each tire a rating out of 5.
In testing this tire I had to take into consideration that the Wicked Will is intended for dryer, more hard pack conditions. I found this a bit of a struggle considering I am testing my tires in the middle of a Vancouver winter and do most of my riding on steeper, loamy trails, laced with roots . That being said, I tried to ride these tires as much as possible on hard packed trails and even managed to ride some dry/loose conditions after some of the abnormally warm weather we had during the Olympics.
---
Hook/ Cornering:
When you first look at the Wicked Will it is noticeable that there is not much of a valley in between the center knobs and your cornering knobs. The knobs on the Wicked Will visually look like they all blend together and on the trail this gives the tire the exact same feel from rolling straight, to mild corners, to fully laid over corners. This pattern doesn't give the bike a lot of hook when you are just starting to set up for a corner, however it did give the bike a very predictable feel. I do feel that the knobs on the Wicked Will could have been a little bit softer considering it is Schwalbe's softest performance compound. Even on the loose over hard pack trails I felt like a softer compound could have benefited the tire. All in all, the Wicked Will still cornered great on the hard pack, but still didn't hold a line as well as a Maxxis Minion or a Continental Der Kaiser. On the softer loamy trails the tire struggled as the short knobs quickly became packed up and the tire turned into a semi slick. The harder compound wasn't horrible on the wet roots, but still slid around noticeably more than some of Schwalbe's competitors.
Rating 4/5
(This rating is based on the Wicked Will's performance on hard packed trails)
---
Predictability:
I definitely found this to be the Wicked Will's strongest area. The tire didn't hold off camber lines as well, but it crushed a lot of other tires when it came to letting the rider know exactly when it was going to slide. After the first couple of rides on the Wicked Will, I knew exactly when it was going to let loose and how far I could slide it before I completely lost control. What the tire lacked in being able to hold aggressive off camber lines, it made up for in being one of the most predictable tires I've ever ridden next to the Minion. Even under braking, the tire let me know exactly where it was going to slide too.
Rating 4.5-5
---
Rolling Speed:
The combination of small space in between the Wicked Will's knobs and its low-raised knobs made the Wicked Will a quick roller. It didn't roll as fast as I was hoping, but still felt much faster than Maxxis' 3C compound and the Kaiser's Black Chili Compound.
Rating 4/5
---
Braking:
The less than massive knobs of the Wicked Will did not hook up great when it came time to stop. It was however very easy to brake with this tire in situations where you have to brake and corner, the rear wheel would easily slide wherever you tried to put it. Felt very similar to the braking of a Kenda Nevegal.
Rating 3/5
---
Durability:
The Wicked Will didn't break down as fast as a Maxxis 3C compound tire, however I was expecting its hard compound to make it last a lot longer than the last tire I tested, the Continental Der Kaiser. After comparing the pics of the two it almost seems as though the hard compound of the Wicked Will wore just as quickly as the Der Kaiser. Hard one to call as I rode exactly the same amount on both tires, but during the Wicked Will test, the conditions were a bit drier.
Rating 4/5
---
Weight:

(1220grams.)
I'm not gonna lie, I felt that the Wicked Will was kinda heavy considering it had such a low profile tread design. It is pretty much the same weight as tires like the High Roller, Der Kaiser. Yet it lacks the visually larger and better performing knobs.
Rating 3/5
---
In review:





Positves:


Awesome on Hard pack trails
Very Predictable
Rolls fast




Negatives:


Compound could be softer for rocks and roots
Not light
Not great in wet conditions

All in all the Wicked Will from Schwalbe was a really fun tire to test. The Wicked Will, with its combination of fast rolling and predictability made for a fun ride on looser trails. I personally would probably not run these tires unless I was riding/racing a lot of dry and sandy conditions. I could see how they would be a great buy for someone in the interior of B.C. or the loose trails of southern Cali.