Wheel truing
can be an intimidating task to wade into, especially during your first few attempts. Without some basic knowledge of what to turn and when to turn it, straightening a wheel can seem more like black magic and voodoo than an actual skill that you can learn. The truth though is that it is just like any other repair job: get the right tools, read up on how to do it, and after some trial and error you'll have an idea of how it works and be able to progress from there. It is important to remember that it takes time to get good at truing and that there is more feel and intuition involved than most other repair jobs. This is a skill that can take many years to become proficient at, but over time you will get the feeling for it and will know just how far to turn each nipple. If you're just learning don't get frustrated and give up if you don't get it right away, it will come to you eventually. As with any repair, if you don't feel up to it or are having troubles, you will be much better off by visiting your local shop and having them either give you some pointers or finish the job.
Some pointers before you begin...
• Instead of learning on your go-to wheels, pick up an old beater wheel to teach yourself on.
• If you don't have the right tools, especially the correct sized spoke wrench, you'll do more harm than good. There are three sizes of spoke wrenches: the
3.23 mm
(black Park Tool wrench) is usually used on most performance mountain bikes, while
3.30 mm
(green) and
3.45 mm
(red) are sometimes found on less expensive or older bikes.
• A
spoke multi-wrench
that has a number of different sizes on it can be helpful, but the tolerances are usually not as good as a standalone tool. Be sure to find the tightest fit.
• A proper
truing stand
will make life much easier, but it isn't 100% necessary. If your bike has rim brakes you can actually use the brake pads as a gauge, if not, you can use zipties or even your fingers for guides while making lateral adjustments.
• It will be very difficult to properly true the wheel if your hub has lose bearings. If this is the case you'll need to first sort out the bearing play before straightening the wheel.
• A drop of thin lube where the spoke meets the nipple can go a long way to making the job easier, especially if the wheel is older. The lube will creep into the threads between the two and make turning the nipple easier, sometimes helping to keep the spoke from turning with the nipple. Be sure to clean any excess lube from the rim when done.
• It may sound obvious, but it should be stated anyway: you absolutely must fix any broken spokes before truing the wheel.
The single most important point that catches most beginning mechanics is which way to turn the nipple. The spoke and nipple use standard right hand thread, but you'll need to remember that you are actually looking at the nipple upside down while truing the wheel.
Turn the spoke wrench clockwise to loosen and counter-clockwise to tighten.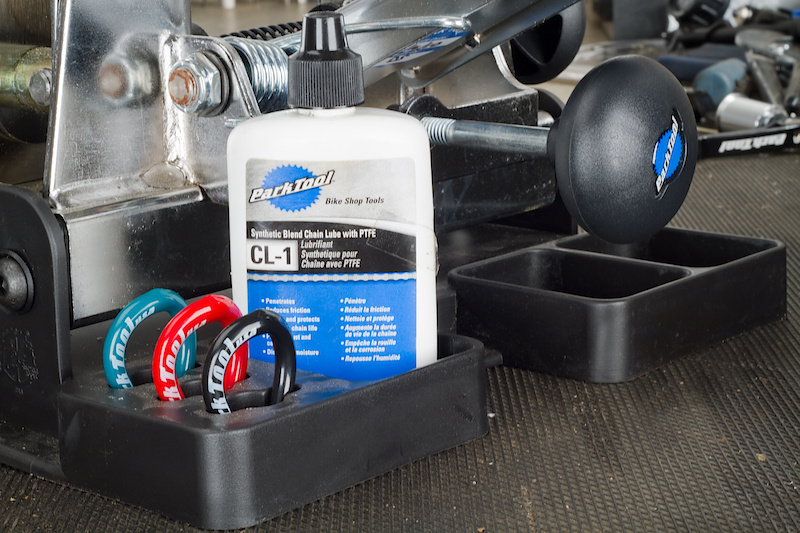 No, you don't absolutely need a truing stand in order to straighten your wheel, but you will need the correct size spoke wrench, there is no way around that. Do NOT use an adjustable wrench or vice grips, you'll only damage the nipples and create more work for yourself. While there are some inexpensive truing stands out there, you can fake it by attaching zipties to your chain or seat stays, or even just using a finger as the guide in a pinch.
What's needed:
Spoke wrench
,
truing stand
, and some
thin lube
can help. Once you have the technique down you may also want a
spoke tension gauge
.
Watch the video on wheel truing 101: