bikeblur
Member since Nov 16, 2013

Portland , Oregon
Block user
Recent

Jan 20, 2021 at 9:53
Jan 20, 2021

Selling
Jan 20, 2021 at 9:52
Jan 20, 2021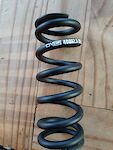 $70 USD
Used 8 times..just don't need. Text for fastest response. (503) 572-3936 Thanks

Jan 15, 2021 at 18:26
Jan 15, 2021

Selling
Jan 15, 2021 at 7:53
Jan 15, 2021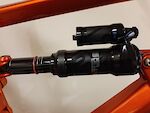 $435 USD
Brand New/Unridden. Size: 230 X 65 Mount type: Standard Bushing (This is NOT a Trunnion or Bearing mount) Call/Text for fastest response. (503) 572-3936 Thanks!

Jan 14, 2021 at 14:01
Jan 14, 2021

Jan 14, 2021 at 13:31
Jan 14, 2021

Jan 14, 2021 at 13:10
Jan 14, 2021

Selling
Jan 14, 2021 at 12:59
Jan 14, 2021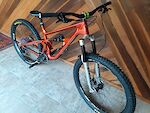 $7500 USD
Just finished dream build..Brand New/Unridden! (only rear wheel has been ridden-8 rides-still perfectly true) Warranty is still "open" to register for original buyer with Revel -Selling because I found an Ebike I want instead so selling this. -NOTE: This is the ONLY Medium size available for up to 10 weeks..maybe longer. I'm ONLY selling complete bike! -I'm firm on price!!! -Prefer local pick up but I'm happy to ship via bike flights. Bike Specs: Bike weight: 32lb 12oz with pedals Revel Rail Carbon 165mm rear travel "CBF" suspension ..Size: Medium / Color: "Tang" is spectacular in person-covered in all mountain style frame protection and 3M tape Drivetrain: Sram DUB Carbon Descendant Cranks 170mm with Latest Gen Shimano XT (8100) with E*Thirteen Helix R Cassette! Eggplant. 9-50 12 speed..lighter and more range than Sram/Shimano XO1/XTR -Pedals: One Up Composite -Fork: Set to 160mm to offset Mullet Build (can be set to 150-180)- Limited edition Manitou Mezzer Pro in Silver..best fork IMO lighter than Fox 38 (which I've owned) and ZEB -Shock: Rockshox Super Deluxe Ultimate Air -Cockpit: Chromag BZA Carbon Bars uncut 35mm rise with Deity Copperhead 35mm Clamp/35mm length and Crosshair top cap/spacers set Brakes: Hayes Dominion A4 with 200mm rotors -Saddle:Ergon with rainbow slick rails -Dropper Post: PNW Components Loam 175mm adjustable travel, etc. w/Loam Lever -Wheels: rear 27.5 DT Swiss Spline M 1900 Front: 29r Stans S1 -Tires: Maxis Minions 2.4 Exo plus rear 2.6 Exo front..Can include WTB Vigilante DH tires too -Grips: Ergon GA2 my Favs!

Jan 14, 2021 at 6:20
Jan 14, 2021

Selling
Jan 14, 2021 at 6:20
Jan 14, 2021
Load more...