bradwalton
Member since Dec 11, 2007

Plus
Male / 40
Bellingham , Washington
Block user
Recent

Mar 1, 2021 at 9:51
8 hours

Selling
Mar 1, 2021 at 9:48
8 hours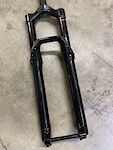 $635 USD
Rockshox Zeb Select 29 170mm, 44mm offset. Gloss black. 7-3/4" steer tube. Decals removed. Large cosmetic scratch on non-drive side lowers, does not affect performance at all. Stanchions are immaculate. Internals (damper and air shaft ) are brand new, never used. This was a Zeb Ultimate and I swapped the internals with a Select so that I could go back to 27.5 and sell this fork cheaper with the cosmetic damage. Seals are clean and fresh oil. THIS IS THE 'SELECT' DAMPER, NOT CHARGER. It says Charger on the fork but it is not. It still has adjustable low speed compression and rebound. Comes in original box with volume token. 2 volume tokens currently installed. USA shipping & PayPal included.

Feb 18, 2021 at 13:24
Feb 18, 2021

Selling
Feb 18, 2021 at 13:19
Feb 18, 2021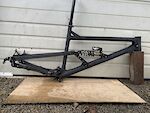 $3000 USD
Geometron G1, XL. Anodized black, with black link. EXT Storia Lok, with 450# & 475# springs. Adjustable 162/175mm rear travel. Adjustable geometry, see Geometron website. Comes with spare derailleur hanger, geometry spacers and bolts. I had this bike setup with 29" front wheel, Zeb 170mm. Rear wheel was 27.5", 162mm travel. I think you might need a longer rear chainstay mutator to run 29" rear wheel. This frame retails $3,500 USD from Germany with the EXT, plus $150 shipping, plus import duty once landed $330. So you are saving $1,000 on this frame. Excellent condition. No dents or gouges in the frame. Only a few scratches from rocks on the rear tire and in the chainring. Never been on a shuttle pad. Bearings are good as new. Well taken care of frame. I just wanted to try something different. Brand new Hope black internal headset to fit this frame +$50. OneUp 210mm seatpost is not included, but I will throw it in for +$150, including lever and new housing/cable, all excellent condition. Or I have a brand new in box same seatpost +$175, no lever. Shipping within USA additional fee.

Selling
Feb 17, 2021 at 12:56
Feb 17, 2021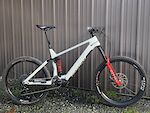 $6100 USD
Norco Range VLT C1 XL complete bike, used but with brand new frame, completely all new front and rear carbon frame. New wiring harness for electrical system. Bike purchased from Fanatik in Bellingham and all service performed there too. New cassette and chain has 2 rides on it. Rear cassette upgraded to GX 10-52 with upgraded XD driver on hub. Lyrik stanchions were damaged and replaced with entirely new CSU, with less than 5 rides since (recent fork service, no creaks in the crown). Plenty of steer tube for spacers. Wheel sensor upgraded with an aluminum protector I made after breaking it off with a stick in the wheel on the 4th ride. Hundreds of miles since the protector was installed and zero issues since. Rear tire is Schwalbe Big Betty at 95%. Front Assegai at 50%. Stock everything else. Look up the specs on Norco website. Front brake pads 90% life. Rear pads 70%. This was an insanely fun bike but I'm building up a lightweight race bike and need to sell this to pay for it. This bike opens up entirely new possibilities. Ride up things you never thought possible. Ride down with unprecedented traction due to the added weight. Cash only, no trades, no PayPal. Local pickup only, no shipping. This is over $1k off retail with no sales tax for a nearly new bike! I have the Range Extender battery with wiring harness as well for additional cost. Used twice. The bike will go 40 miles with this setup. It weighs 5 lbs and attaches to the frame. +$550 FIRM. No wiggle room on this thing, it was over $700.

Selling
Feb 17, 2021 at 12:46
Feb 17, 2021

Feb 11, 2021 at 13:42
Feb 11, 2021

Selling
Feb 11, 2021 at 13:38
Feb 11, 2021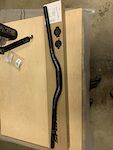 $80 USD
Spank Spike 777 FR Bearclaw Vibrocore handlebar 31.8mm clamp x 30mm rise, 777mm width, black with grey graphics. Used once, too narrow. Price includes shipping.

Feb 11, 2021 at 13:27
Feb 11, 2021

Selling
Feb 11, 2021 at 13:24
Feb 11, 2021
$90 USD
Brand new take off RESIN brake pads from brand new XT brakes, I switched them out for metal pads. These have the fins and springs. Fits XTR M9120 and XT M8120 4-piston brakes, probably others too. Price is for two (2) sets and includes PayPal fees and USPS Priority Mail shipping within US.
Load more...
Featured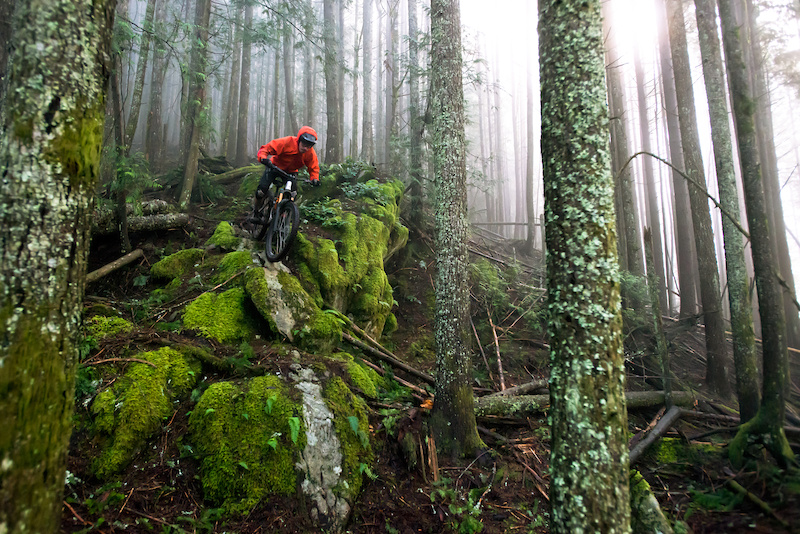 Photo by bradwalton