derekdix
Member since Aug 9, 2005

Male / 33
North Vancouver , British Columbia
Image and design. Outdoor inclined.

derekdix.com
Block user
Recent
Sep 20, 2021 at 10:36
18 hours
Selling
Sep 20, 2021 at 10:35
18 hours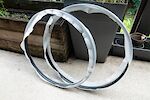 $225 CAD
Düroc 30 - 29 x 27.5 Spec - 30mm Outer Rim Width 26mm Inner Rim Width 28 Hole Rim Welded Seam Real-world riders need wheels that roll fast and are durable enough to sustain years of abuse, without costing more than the rest of the bike. The SUNringlé Düroc rim does just that. It's built to last with wide, no-nonsense welded aluminum!
Feb 25, 2021 at 20:58
Feb 25, 2021
Selling
Feb 25, 2021 at 20:58
Feb 25, 2021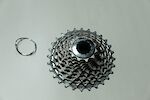 $55 CAD
Sram 10spd 11-28 RED Powerdome Used for ~3500km so it's not mint shape, but it shifts clean. I pulled it to keep as a spare when I was able to got a freshy super cheap. Comes with everything ready to go, including the wavy washer. I can even mount it for you if you want.
Selling
Feb 25, 2021 at 20:55
Feb 25, 2021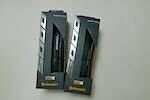 $55 CAD
650 x 25 Black Chili Compound Individual at $55 each, pair at $95. Designed with the legendary Black Chili rubber compound, the Continental Grand Prix 5000 road bike tyre boasts a 10-gram weight reduction in a 25c width, a 12% reduction in rolling resistance and a 20% increase in durability compared with its predecessor. Thanks to the proprietary Laser Grip Technology which creates a micro tread pattern that expands over the shoulder of the tyre, the GP5000 also offers increased all-weather grip, giving you the ability to take even the most technical corners at speed. As a clincher tyre, the Grand Prix 5000 is also incredibly practical and easy to service at roadside too.
Selling
Feb 25, 2021 at 20:52
Feb 25, 2021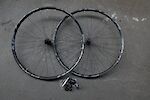 $345 CAD
700c - Used for ~500km and show some minor dings but run true and the hubs roll clean. Included all bits for mounting options on hubs. Find the road less travelled on the new EA70 AX wheelset. Joining forces with the AX adventure road line, the new EA70 AX wheelset has the durability to withstand trail riding but is translated to drop bar applications with center lock hubs and 11-speed road and 12x100 front hub compatibility. From bikepacking adventures loaded with gear, to washboarded gravel descents with only your wheels and tires providing the compliance, we have you covered. The welded tubeless ready rim boasts a generous 24mm internal rim width that increased tire volume and gives an optimal tire profile for 35 to 50C tires. It's the perfect wheelset to round out any adventure drop bar build.
Selling
Feb 25, 2021 at 20:51
Feb 25, 2021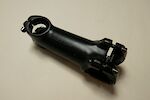 $120 CAD
Combining aluminum and carbon fiber opened the door for our engineers to make this one of the stiffest stems on the market. Weight is impressive too, at 140-grams. Easton has learned a number of tricks along the way to make the best stems on the market, and that experience shows with the EC70 SL stem. We leverage our exclusive TaperWall technology and a touch of titanium hardware and our proprietary Distributed Stress Technology and Top-Lock faceplate to boost performance. And of course the EC70 SL stem will make any bike look a lot sleeker.
Selling
Feb 25, 2021 at 20:49
Feb 25, 2021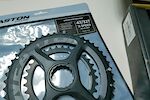 $125 CAD
Brand New! Had them as a seperatte set-up but stuck with the 1x Cinch Mount System47/32 Tooth for 11sp - 194g Building of a strong shifting ring technology platform we went through seven rounds of revisions and refinement with the help of rigorous lab testing and on bike field and race testing with Silber Pro Cycling. The final product is a thing of beauty. Heavily machined for weight savings and excellent stiffness, the Easton shift rings have excellent shifting performance thanks to extensive optimized shift ramps and pins. Utilizing the versatility of the CINCH system, Easton offers spiders with a 45mm chainline optimized modern road bike hub spacing. The EC90 SL crankset is your Easton Advantage. Rings only. Crankarms and spindles sold separately.
Selling
Feb 25, 2021 at 20:48
Feb 25, 2021
Selling
Feb 25, 2021 at 20:48
Feb 25, 2021
Load more...
Featured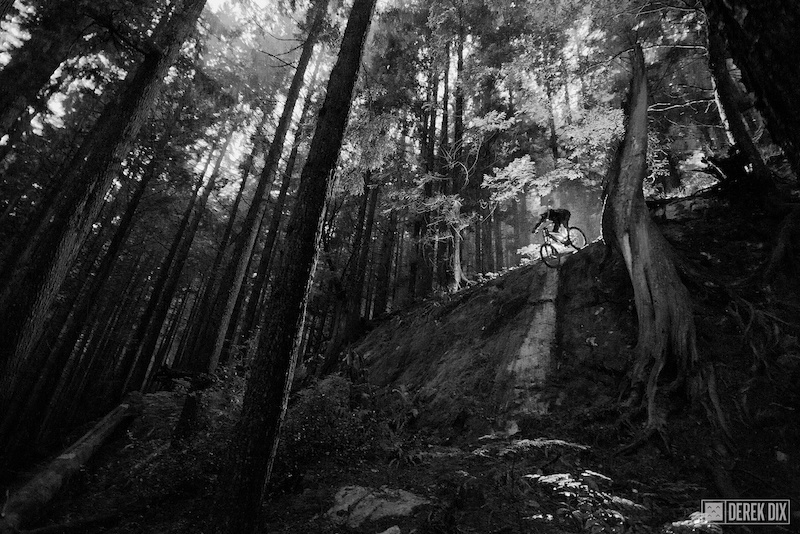 Photo by derekdix