gysberts
Member since Aug 13, 2006

Zwolle , Netherlands
Block user
Recent

Jul 30, 2020 at 9:45
Jul 30, 2020

May 16, 2020 at 7:00
May 16, 2020
19.7 km - 01:44 - 9 achievements

Sep 28, 2019 at 12:46
Sep 28, 2019
Practice Photo Epic: Team Work - EWS Trophy of Nations 2019
Bart de Vocht (Dutch speaking Belgian) races at least the European rounds of EWS as well, typically scoring in the 30~40th range overall. Besides he won most of the BEC rounds I believe (in the Ambleve this year he was battling with Martin for the win, loosing only with a few seconds) and contested in the Cannondale Enduro Tour in Vosges / French Ardennes.

Sep 12, 2019 at 22:04
Sep 12, 2019
The UCI Responds to Questions Over Brook Macdonald Evacuation Delays
"It should be pointed out that the place where the accident occurred was very difficult to reach." Well you know that in advance, don't you? "... and the difficulties posed by trees and cables in accessing the area, the helicopter eventually landed" Those trees and cables have been there before as well, isn't it? "arrangements put in place by the organisers complied with UCI Regulations," Should that not read "UCI Regulations will need to be revised in order to ensure organisers have a solid plan in place for an (emergency) evacuation at each section of the track, to be executed in the unfortunate case of an accident" Self-reflection has never been the UCIs (or any of these sanctioning bodies) strongest points...

Jul 21, 2019 at 0:28
Jul 21, 2019

Jul 20, 2019 at 8:16
Jul 20, 2019
Final Results: French National Championships Downhill 2019
Pretty much across everthing with sticks (DMC side), crossing parts of the Mega quali track, red track 5, ... and just across fields with some nasty rocks. During the Megavalanche you could already find it. https://www.youtube.com/watch?v=8JBgGyilweo
Load more...
Featured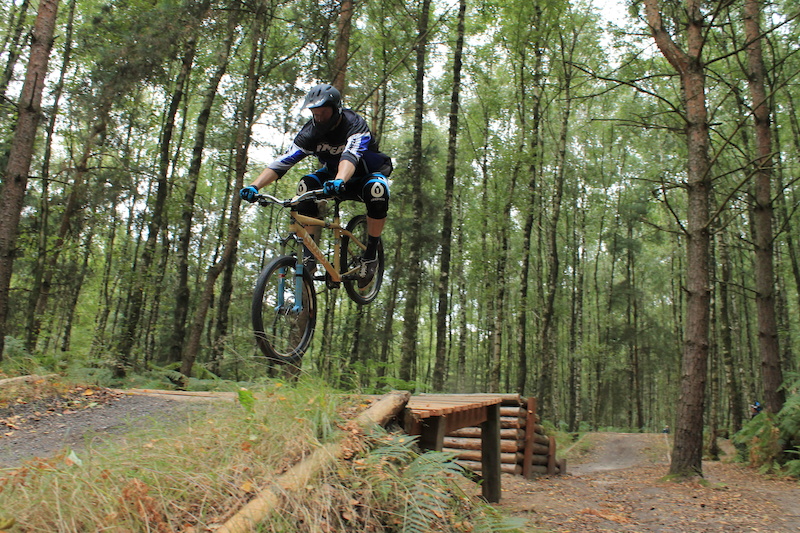 Photo by nouser