Numerous people will look at 2014 Junior World Champ next season, but Loris is not afraid by the pressure. His last two years with the team were great and staying with us looks obvious as Loris has some great ambitions and all of us are really motivated to help him to achieve them.
Loris and Loic will also have a new young team mate next year: Finn ILES.
The young Canadian rider is only 15 years old, but some people may know him due to the Vital
#FinnIsIn
campaign last year to help him to compete in the Whistler Crankworx WHIP Contest. Only 14 years old at this time Finn was finally able to do the contest and win it!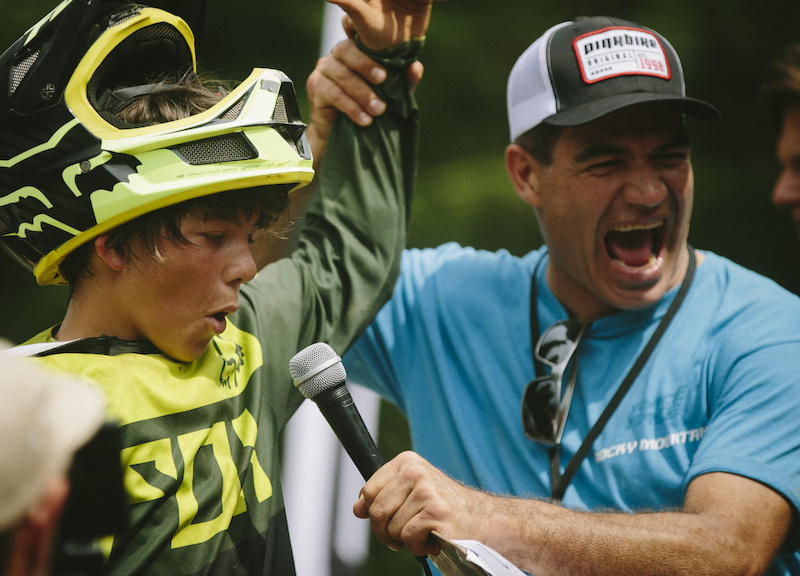 Finn is not only a stylish rider. He also won Garbanzo DH in Junior category and was spotted by Laurent DELORME when he opened the track in Mont St Anne world cup. He joins the team for the next 3 years.
The team will also have a new mechanic next year. After successfull years with us, Billy CEUSTERS will leave us for a new challenge. Billy was with us for a long time, he has worked with our XC riders Alexis VUILLERMOZ, Pauline FERRAND PREVOT, Jordan SARROU and also Loris VERGIER for the last two seasons. He will be replaced by Kevin JOLY, former Cedric GRACIA's mechanic and owner of MTB shop PIT STOP. He will take care of our riders with Jack ROURE.
Some riders will also stop their collaboration with us. Emmeline RAGOT and Sam BLENKINSOP will go for new challenges next year and we wish them the best.
Laurent Delorme – Team Manager Lapierre
/
www.pureagency.lu
"
Emmeline and Sam were perfect. Today we've chosen to focus on young guns, but those two riders did an amazing job during the last seasons with us. They were both involved in our successfull results. It's a little bit special for me to let Sam go on to a new project. His arrival on the team 5 years ago was a key date for us. He became a friend and it was so nice to work with him. I will never forget what he did for us. Thanks Mister Blenki!
".
---
Mentions:
@finno
@LaPierre-Bikes
---