LittleDominic
Member since May 22, 2012

Male / 44
Bakersfield , California
9 year old Lil Shredder
Block user
Recent

Oct 8, 2020 at 10:06
Oct 8, 2020

Selling
Oct 7, 2020 at 17:01
Oct 7, 2020

Sep 8, 2020 at 12:18
Sep 8, 2020

Mar 16, 2020 at 16:19
Mar 16, 2020

Jan 26, 2020 at 19:09
Jan 26, 2020
[Updated] Video: Aaron Gwin Teases New Downhill Bike
@gonzocycle: you might want to double check on that. I know Steber can weld, but I also know there's actual video of Stasi Cycles welding up Gwin's swing arm and another prototype Intense frame on Stasi Cycles Instagram.

Jan 23, 2020 at 20:14
Jan 23, 2020
[Updated] Video: Aaron Gwin Teases New Downhill Bike
I believe most of Intense's aluminum prototypes are welded up still by an old welder from Intense who now runs Stasi Cycles. He welded up the aluminum rear end last year for Gwin to be able to run 27.5 rear tires.

Jan 20, 2020 at 17:55
Jan 20, 2020

Dec 22, 2019 at 19:38
Dec 22, 2019
Jay Miron: A Story of Willpower - Sunday Comics with Taj Mihelich
The amazing thing about this influential group of BMX riders around that time period is that there was almost no money in it. This was post 80's and pre X Games and I don't think even the top riders were making much. So all that progression was done mainly for the love of it.

Dec 11, 2019 at 9:57
Dec 11, 2019

Oct 21, 2019 at 9:18
Oct 21, 2019
Load more...
Featured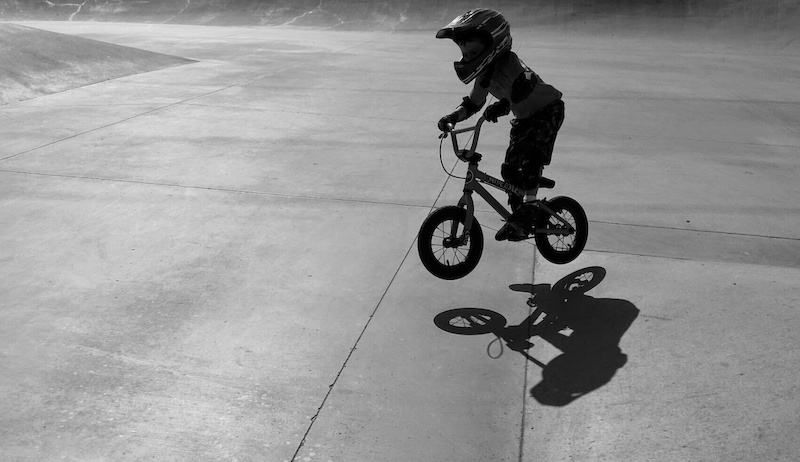 Photo by LittleDominic