Kona has actively been involved in 29-inch wheel mountain bike design and development for eight years now. We were one of the first companies to jump on board the big wheel bandwagon, so it's no surprise that in 2012, with
13 different 29-inch wheel mountain bike models
available, we're going to do a little bit of claiming.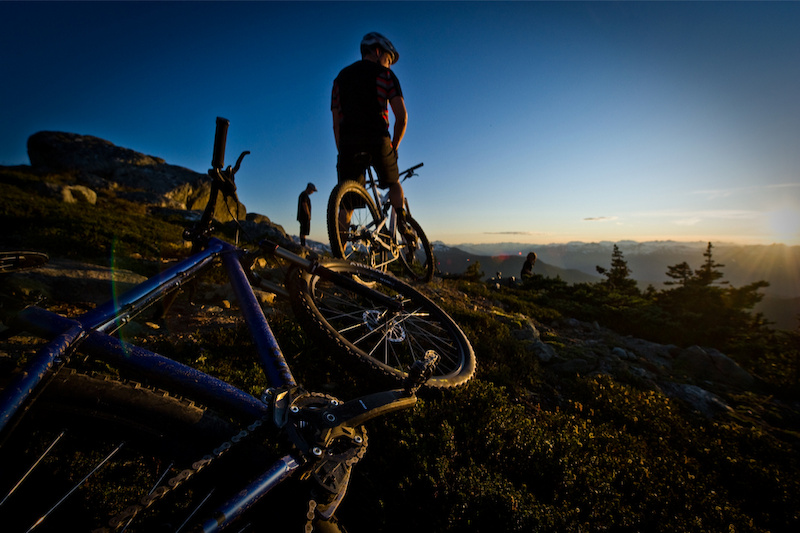 Top of the Mountain. Photo: Blake Jorgenson
The House of the Big Wheel campaign is built around the four big bike stories of our 2012 29-inch wheel mountain bike program. On one axis we present the Japanese inspired Honzo and Satori: the
Honzo
being a gravity/all-mountain Kona Cromoly hardtail, the
Satori
a 130mm technical singletrack trail slayer. On the other axis, the Hawaiian heritage of the
Hei Hei 29
, our legendary 100mm XC competition destroyer, balanced with the all-new race royalty, the carbon fiber
King Kahuna
hardtail.


House of the Big Wheel rolls out in a series of print ad placements in fine mountain bike publications around the world, as well as a two part video series. The first film premieres right here right now, as we introduce the Honzo/Satori edit. Filmed in the wild forests and high alpine of the Coast Range, near Squamish, BC, the edit features two of Kona's longtime 29 product testers, Kevin Noble and Trevor Porter.


Porter, who raced on the World Cup Circuit and was the 2005 World Downhill Masters Champion, currently works as a Canadian Kona Rep out of the company's Vancouver Office, and lives at the top of a mountain in a cabin with epic singletrack out the front door. Basically, he shreds.


Based out of Kona's Ferndale Office, Kevin Noble is a regular long-distance XC trail slayer known for his 100-mile singlespeed sufferfest prowess and Tall-Boy crushed around the handlebar technical descending skills. Noble is Kona USA's Sales Manager, and yes, he shreds too.


Both riders have been longtime 29-inch wheel development riders, actively putting their long histories in the bike industry, and passion for pushing the limits of 29er mountain bike riding into Kona's fast-growing fleet of Big Wheel Bikes. Stay tuned for Episode Two of House of the Big Wheel, currently in production. Singletrack animals and Team Kona XC superstars Barry Wicks and Spencer Paxson lay down some high alpine BC trail on the Hei Hei 29 Supreme and King Kahuna.


Must Read This Week