TESTED
Diamondback
Mission Pro

WORDS
Mike Levy
PHOTOS
Fraser Britton
The term 'all-mountain' is a touch ambiguous when it comes to describing a bike's intentions. This is especially true when you consider how capable many of today's bikes are - there are four and five inch travel machines out there that are clearly built to handle more abuse than some of the longer legged bikes on the market. The picture of Diamondback's 6'' travel Mission Pro is far clearer, though. With a solid component spec that includes FOX's 20mm thru-axle 36 fork, chain guide tabs, a 12 x 142mm thru-axle, as well as a shred-friendly 67° head angle, the black brawler's intentions are very straightforward. No, it isn't going to win the weigh-in contest, but Diamondback has designed and spec'd the Mission Pro for the real world... a world that just might include a few jumps and hucks after that big climb to the top.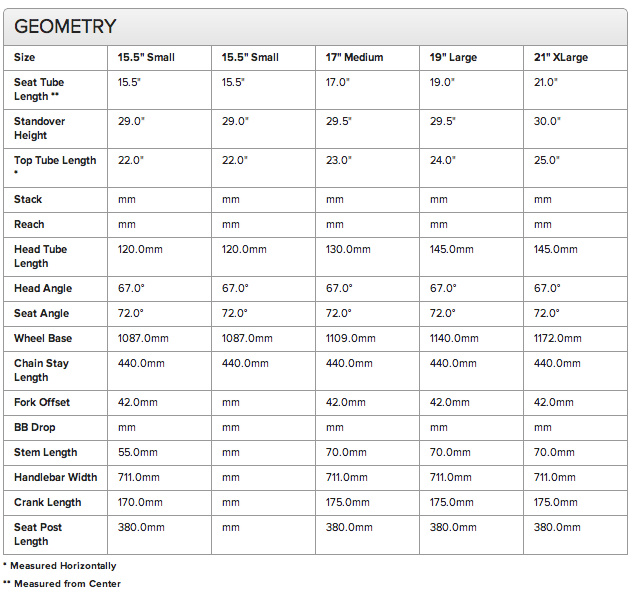 Diamondback Mission Pro Details
• Intended use: all-mountain
• Rear wheel travel: 152mm/6''
• Hydroformed aluminum frame
• Tapered head tube
• ISCG-05 chain guide tabs
• 142 x 12mm E-thru axle
• 67° head angle
• FOX 36 Float R Air fork, 160mm
• Fox Float shock w/ Adaptive Logic, 152mm
• Weight: 31lbs 2oz (w/o pedals )
• MSRP $5,000 USD
Frame Details
The stealthy looking Mission Pro frame may not attract as much attention as a flashier bike, and there are some interesting details that can easily go unnoticed at first glance. Hidden underneath the bike's hydroformed top tube are two aluminum, bolt-on dropper hose guides that do a good job of tucking the extra line out of harm's way, and the top tube itself is also dropped down to give the rider more crotch clearance. A compulsory tapered head tube is employed, and a 12 x 142mm E-Thru rear axle ups the stiffness over last year's model. All suspension pivots rotate on high-end Enduro Max bearings that should spin smoothly for a long time, but maintenance should be easy when the time does come thanks to Diamondback making it possible to access all suspension hardware without having to remove the crankset.
What is Knuckle Box?
The heart of the Mission Pro is Diamondback's Knuckle Box suspension design, a single pivot layout that employs a bell crank (the triangular rocker arm ) to activate the vertically mounted FOX shock. Much like other rocker link designs, this allows Diamondback's engineers to build in the leverage ratio that they are looking for, a ''linear to slightly progressive'' rate on the Mission Pro that is claimed to offer excellent small bump compliance with the help of a gentle ramp up to the end of the travel for bottom out resistance. The layout also puts the major suspension components - the shock, rocker link, and all associated hardware - in a very central location within the frame that may give the Diamondback an advantage when it comes to weight distribution. Remember, it often isn't as simple as how heavy the complete package is, but rather where on the bike the weight sits.
Component Spec
The Mission Pro's $5,000 USD MSRP puts it firmly into the dream bike category for many riders, but Diamondback has done well to spec the bike smartly right off of the showroom floor. The bike's air sprung suspension is an all FOX affair, with a heavy hitting 36 up front and an RP23 out back. The 160mm travel fork makes use of FOX's open bath damper - riders have only a red rebound knob and air spring pressure to tinker with - instead of the higher end and more adjustable FIT cartridge that we'd like to see given the price of the bike. The diminutive RP23 boasts FOX's position sensitive Boost Valve technology, as well as three levels of descend mode adjustability via the Adaptive Logic lever.
Easton's Haven lineup is spread throughout the Mission Pro, with the smart looking 711mm wide bar and 70mm stem combo up front, and a matching, tubeless ready wheelset that is shod with Kenda's all-around Nevegal rubber. Putting the emphasis on Diamondback's desire to assemble a shred ready package is their decision to spec RockShox's Reverb telescoping post, a move that we wish we saw more of on other bikes. The bike is slowed down via a set of Hayes' Prime Pro brakes that depend upon an 8'' front and a 7'' rear rotor combination. While our 2012 test bike is shown with an FSA crankset, all production bikes come equipped with Race Face's über-light, SIXC Carbon, all-mountain cranks.
Specifications
Release Date
2012
Price
$5000
Travel
152mm
Rear Shock
Fox Float, Adaptive Logic
Fork
Fox 36 Float R Air, 160mm
Headset
FSA No55 Taper 1.5 / 1 1/8" Alloy cups, Sealed Cartridge
Cassette
SRAM PG-1070 10spd Cassette (11-32t)
Crankarms
FSA
Bottom Bracket
FSA
Pedals
DB Sound Alloy w/ molded traction pins
Rear Derailleur
SRAM X-0 10spd
Chain
SRAM PC-1031 Power Link - Gold
Front Derailleur
Shimano XT dual pull, top swing 34.9
Shifter Pods
SRAM X-9 10spd trigger
Handlebar
Easton HAVEN 20mm Rise 711mm width 31.8mm
Stem
Easton HAVEN CNC 0 degree, 31.8mm
Grips
DB4L "Lock on" 135mm Kraton
Brakes
Hayes Prime Pro
Wheelset
Easton HAVEN
Tires
KENDA Nevegal 2.35, w/STICK-E rubber compound, Folding
Seat
WTB Silverado
Seatpost
Rock Shox Reverb 30.9 125mm Dropper Post
---
Riding the Mission Pro
Climbing
Looking at the Mission Pro's build kit and burly 6'' travel frame, it's clear that Diamondback put an emphasis on the bike's descending abilities. But what goes down must first go up, at least usually, and the large majority of Mission Pro riders will be getting up under their own power. The black bike does so admirably given its 31lb weight. No, it isn't going to buzz up hills like a sporty trail bike (
Diamondback offers their 5'' travel Sortie model if that's what you are looking for
), but climbing on the Mission Pro also doesn't feel totally without pep. This is especially true when activating the RP23's Propedal lever, a quick flick that breathes a lot of life into the Mission Pro when climbing. We found the blue lever especially handy for any and all out of the saddle efforts, a trait that is true for nearly all bikes in the 6'' travel category. Long climb ahead? Your best bet is to hunker down and spin to the top - you'll be rewarded with an efficient ride that doesn't feel wasteful in the slightest.
While the Mission Pro makes easy work of uncomplicated grades, things get tougher as the terrain ramps up. The combination of a 32 tooth large cog and 24 tooth small ring means that the gearing is a bit tall considering the bike's proportions, making steep, technical sections of trail more challenging than they should be. A wider spread cassette that includes a 34 or 36 tooth pie-plate large cog would make all the difference. Compounding the bike's trials in the technical sections is the 160mm travel, non-Talas Fox Float fork that can make line choice somewhat of a fishing expedition when the trail points up. Those two kinks aside, though, the Mission Pro gets to the summit where the fun can begin. Which is, of course, what most Mission Pro riders will be saving their enthusiasm for.
Descending
The fact that the Mission Pro throws punches in a higher weight class than some other 6'' travel steeds may knock a few points when grading its climbing abilities, but those punches start connecting in a big way when the bike is pointed down the hill. Solid, predictable, and confidence inspiring get used all too often as fodder in bike reviews, but those are the exact words that we'd used to describe the Mission Pro. The bike is
incredibly
stiff in comparison to lighter weight 6'' travel bikes, giving us the sensation of riding a downhill bike that was left in the dryer for far too long. And we're talking about the entire package here, from the bike's 12 x 142mm rear end right up through to the front of the bike - it simply made some of our other test bikes feel like wet noodles on rough, twisting bits of trail. This, along with the 67° head angle allows the Mission Pro to hang with even longer travel bikes than itself when the trails get gnarly.
As usual, the little FOX Float shock had us shaking our heads at how competent it is when it comes to pushing hard. The long stroke, high volume damper (
it's fitted with FOX's larger XV air can
) feels to be perfectly tailored for the bike's Knuckle Box suspension, offering a forgiving ride that fights the wallowing that many 6'' travel bikes are guilty of. Given the support offered by the FOX shock, the top of the stroke is surprisingly active. No, it isn't a coil shock, but it responded well to small impacts and trail chatter without transferring it to the rider. At the opposite end of the stroke, bottom out never felt like it came too soon. Before riding the Mission Pro, we had it in our minds that it could be an ideal candidate for a coil shock, but the air sprung Float stepped up to the plate. The Float was a smart choice for yet another reason, though, in that we used its Adaptive Logic Propedal lever to add some pep to the bike on less demanding, smoother downhills. This was made simple by the easy to reach position of the shock that puts the Propedal lever just under the top tube, allowing us to give it a flick without any trouble. Up front, the 160mm travel FOX 36 Float R fork is a rather simple slider that allows for only rebound and spring rate adjustments, but it proved to be trouble free and as stiff torsionally as we've come to expect from the 36mm diameter stanchion fork.

There is certainly a place for lightweight 6'' travel bikes, and we'll be the first to admit that we have a ton of fun riding the latest carbon fiber wonder rigs, but there is a reassuring feeling offered by the Mission Pro that those bikes can't compete with. The bike's solid demeanour and dialled suspension mean that we wouldn't hesitate to take it to the Whistler Bike Park for a big day of gravity riding, and we'd would go so far as to say that it is likely more fun than riding a big DH bike on most jump trails. In fact, bolting on a guide and wider handlebar, as well as mounting up a set of dual ply tires, would easily transform the Mission Pro into a proper park slayer, which says a lot about the bike's capabilities.


What about those parts?
• We simply never felt comfortable with the bike's Hayes Prime Pro brakes. Stopping power is down from what we've come to expect from a contemporary disc brake, even with an 8'' front and a 7'' rear rotor combo, and their modulation isn't on par either. We like the ease of adjustment, especially because there doesn't seem to be any dial migration during use, but the lack of power and feel was a shame given the Mission Pro's descending abilities.
• Props have to be given to Diamondback for spec'ing RockShox's Reverb dropper post as stock equipment - too many bikes in the same category as the Mission Pro come without a telescoping post. We know that it adds to the overall price of the bike, but it is such an important piece of equipment, especially in the 6'' travel bike category, that it should be considered mandatory.
• The bike's Easton Haven wheels were a great choice for the bike given their relatively light weight and sturdy feel, and their sealed rim bed makes for pain free tubeless conversions. The Haven stem and 711mm wide bar also add to the bike's bling factor, although we would have liked to see the wider, 750mm Havoc bar spec'd instead.
• The bike's lock-on DB4L (
which stands for 'Diamondback 4 Life'
) are thin and very comfortable. A small detail, but one that we appreciate.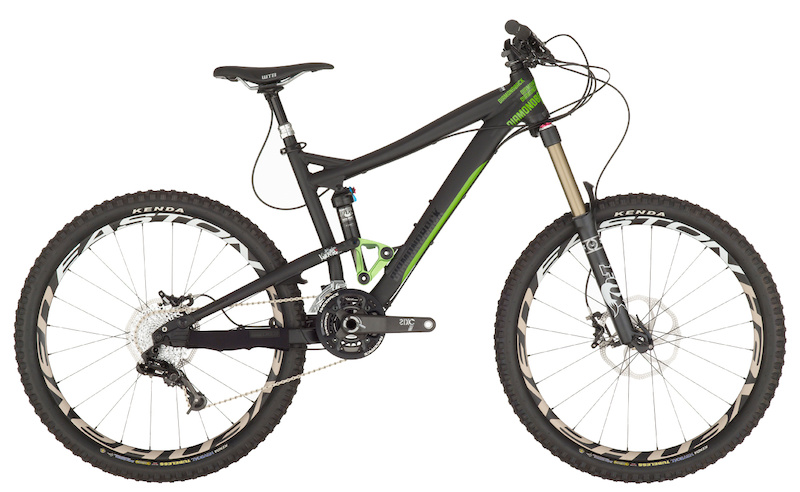 2013 Mission Pro
Consider this look at the '13 Mission Pro a sneak peek at what's to come, including a run through of Diamondback's 2013 lineup beginning on July 21st, exclusively here on Pinkbike. Next year's Mission Pro is assembled around the same burly frame, but features a host of important upgrades, the most notable of which is the move to Avid's new four piston XO Trail brake. We've spent quite a bit of time on the new stoppers and have come away very impressed with both their outright power and lever feel - they should be more in line with the Mission Pro's intentions. Also included is the new clutch equipped XO Type 2 rear derailleur. Suspension for the '13 Mission Pro is bumped up to include FOX's CTD dampers, further allowing the rider to tune how the 6'' travel bike behaves by utilizing the 'Descend', 'Trail' and 'Climb' settings to get the most out of the bike. MSRP is set to come in around $5,500 USD.
Pinkbike's take:
| | |
| --- | --- |
| | With carbon fiber frames and travel-adjustable proprietary suspension designs, it is easy to forget about the tried and true aluminum 6'' travel bike. And that is exactly what the Mission Pro is - it isn't the lightest, and it doesn't use the latest suspension design that is being touted as the second coming of Christ, but it's simply a dialled package that can be pushed hard on difficult terrain. Do you simply want to get to the top, so that you can enjoy the descent? Do you often find yourself parting riders like the Red Sea on the downhills? If so, you'll likely be very happy aboard the mission Pro. - Mike Levy |
www.diamondback.com
Must Read This Week